A Diverse Holiday Escape Packed with Laid-back Beach Town Adventures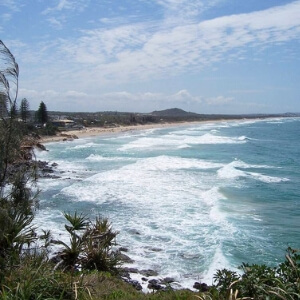 Appealing experience, world-class restaurants and activities to get you by on a sad boring day are just a few of the things that the sub-tropical but modern city of Brisbane offers. The region that stretches from Bribie Island up to the southern part of the City of Logan is a hefty adventure to conquer, but worth every day of your time in Oz. There's plenty of islands and attractions to check out, perfect for tourists age 2-80.
Take an hour and a half trip from Brisbane to Coolum and you'll discover more about what the Sunshine Capital has to offer. Brisbane has cultural precincts to give you a glimpse of its past and future. Coolum, on the other hand, has romantic places and destinations perfect for couples hoping for an awesome future together.
If you are up for spending time at theatres, museum, and cafes, Brisbane is your go-to destination. There's plenty of international cuisine available in the area, business facilities, cruise ship terminals, parklands, and river walks that make Brisbane as vibrant and as busy as it can be. Being the third largest city in Australia, it is home to more than two and a half million people of different cultural heritage and origin, making it a mecca for an extensive collate of music, arts, and entertainment. Cultural events are hosted year-round, thanks to the city's warm climate available throughout the year.
Coolum is located on the famous strip of Sunshine Coast. It's one of the best places to spend time with your special someone. Romance and romantic destinations will impress even the cold of heart. Watching the sun rise from the summit of Mount Coolum would be the best way to start your romantic dates. You can have a trek later and walk hand in hand along the trail.
The region is also known for its 360 degree view of the coastline and the famous Australian hinterland. Access this when you reach the top of Mount Coolum. The 2-hour trek is so worth it, whether you are alone or with a loved one 208 meters above sea level. Love is indeed high and stunning on top of this peak.
Doesn't matter whatever time of the year you'll be visiting, you'll surely not get bored with some of the best things to do and explore next time you visit from Coolum to Brisbane (and back) all year round.