The Best of Both Worlds from Sunshine Coast to Gold Coast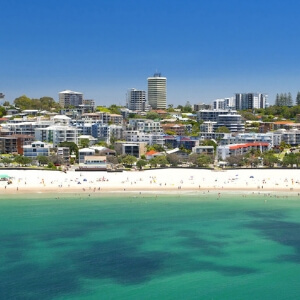 Travelling from Sunshine Coast to Gold Coast can take as long as 4-5 hours. Although there are faster way and cheaper ways to travel from one awesome coast to the other, a bus from Sunshine Coast to Gold Coast or vice versa would free your hands from the steering wheel to focus your hand on the camera or to simply enjoy the view from your window. This great Queensland trip is simply one of the best destinations for your adventures.
The Gold Coast offers a fusion of both the old and the new, an adventure and experience any tourist or local would love to experience. Kids and adults alike will enjoy a trip to the cities numerous theme parks, surfing areas as well as several shopping centers. A trip to the ancient rainforest will give you the natural vibe you get from the busy areas of the city.
Gold Coast is well known for its beaches. Surfers Paradise is known to the world as a truly acclaimed stretch of sand that features the best beaches and dining areas any tourist or local would enjoy. If you would want a less busy ambiance, the laidback appeal of the nearby neighborhood with booming restaurants and world-class culinary scene keeps your intricate palate satisfied. A trip to Gold Coast's subtropical hinterland, rainforests and waterfalls is a nature lovers dream. Check the seasonal weather of the city for a worthwhile visit. The city is indeed a boiling pot for adventure, fun and leisurely relaxation.
Both action-packed holidays and quiet escapades are guaranteed with a visit to the Sunshine Coast. It offers tourist vast beaches, a lot of picturesque natural treasures and a thriving culinary scene worthy of your taste. The beauty surrounding the hinterland is a visually appealing experience you should not dare miss.
The Sunshine Coast stretches from the coasts of Coloundra to the Great Sandy National Park, north of Brisbane. You'll see a lot of pretty villages, friendly locals and several renowned surf spots and adventurist at heart will love to visit. Fashion boutiques and a lot of hip cafes will keep you satiated during your visit.
Doesn't matter whatever time of the year you'll be visiting, you'll surely not get bored with some of the best things to do and explore next time you visit from Gold Coast to Sunshine Coast (and back) all year round.