The Best of Both Worlds from Sunshine Coast to Gold Coast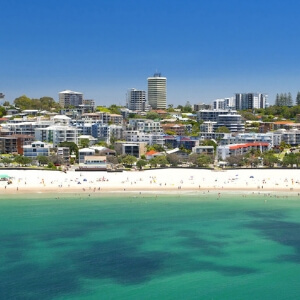 Travelling from Sunshine Coast to Gold Coast can take as long as 4-5 hours. Although there are faster way and cheaper ways to travel from one awesome coast to the other, a bus from Sunshine Coast to Gold Coast or vice versa would free your hands from the steering wheel to focus your hand on the camera or to simply enjoy the view from your window. This great Queensland trip is simply one of the best destinations for your adventures.
The Gold Coast offers a fusion of both the old and the new, an adventure and experience any tourist or local would love to experience. Kids and adults alike will enjoy a trip to the cities numerous theme parks, surfing areas as well as several shopping centers. A trip to the ancient rainforest will give you the natural vibe you get from the busy areas of the city.
Gold Coast is well known for its beaches. Surfers Paradise is known to the world as a truly acclaimed stretch of sand that features the best beaches and dining areas any tourist or local would enjoy. If you would want a less busy ambiance, the laidback appeal of the nearby neighborhood with booming restaurants and world-class culinary scene keeps your intricate palate satisfied. A trip to Gold Coast's subtropical hinterland, rainforests and waterfalls is a nature lovers dream. Check the seasonal weather of the city for a worthwhile visit. The city is indeed a boiling pot for adventure, fun and leisurely relaxation.
Both action-packed holidays and quiet escapades are guaranteed with a visit to the Sunshine Coast. It offers tourist vast beaches, a lot of picturesque natural treasures and a thriving culinary scene worthy of your taste. The beauty surrounding the hinterland is a visually appealing experience you should not dare miss.
The Sunshine Coast stretches from the coasts of Coloundra to the Great Sandy National Park, north of Brisbane. You'll see a lot of pretty villages, friendly locals and several renowned surf spots and adventurist at heart will love to visit. Fashion boutiques and a lot of hip cafes will keep you satiated during your visit.
Doesn't matter whatever time of the year you'll be visiting, you'll surely not get bored with some of the best things to do and explore next time you visit from Gold Coast to Sunshine Coast (and back) all year round.
Gold Coast to Sunshine Coast Bus
If you're traveling between Sunshine Coast & Gold Coast, be sure to catch Con-X-ion's buses Gold Coast to/from Sunshine Coast for a hassle-free travel to your destination. Regular daily services are available. You get to choose times and pickup and dropoff points suitable to your requirements. Hop aboard, sit back and relax, and let Con-X-ion  transfer you in stylish comfort to your destination.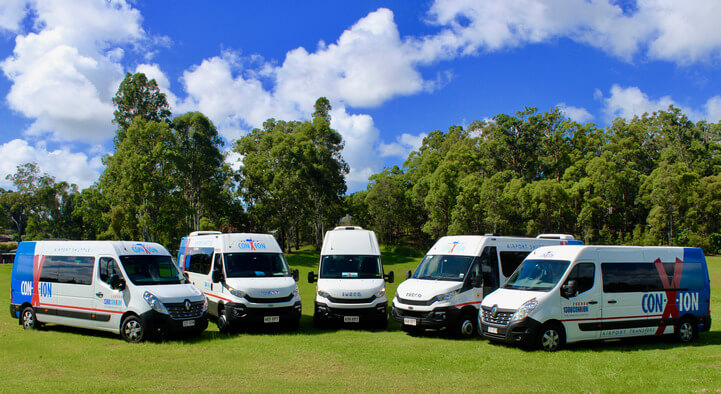 Top Things to Do & See for Gold Coast <> Sunshine Coast Trip

Explore Gold Coast's Beaches

Known for its pristine white beaches, the Gold Coast stretches across 35 miles of beautiful coastline. You'll enjoy the outdoors at the Coolangatta and the Currumbin where popular surfing breaks can be explored. Get a private lesson at the Get Wet Surf School or brave the deep and have a fantastic time snorkeling and diving via the Queensland Scuba Diving Tour. The Split, and the Wave Break Island just off the Main Beach is a good spot for divers too.
Gold Coast Sky Dive
If skydiving is one on your bucket list, a free fall from 12,000 feet above the beautiful Kirra Beach will help you cross out this adventure. Hover and be mesmerised with the glistening Gold Coast skyline in pure thrill. You'll take off from the Gold Coast International Airport and then drop point near the Kirra Beach. The parachute ride is one of the best experiences you'll not want to miss during your visit.
Adventure Junkie Theme Parks

Raise your adrenalin and have a blast braving the wild rides at the world-class theme parks available in Gold Coast. Enjoy a dash and splash at the Wet n Wild with its extreme waterslides or visit the Warner Bros Movie World perfect for families with small children. Dreamworld is another attraction you should not miss especially for adventure seekers. Paradise Country, an Aussie farm lets you experience wildlife at its finest during your visit.
Dine Local

Specialty coffee shops, boutique breweries and a range of sophisticated restaurants that rival that of Melbourne and Sydney are hosted at the Gold Coast food scene. Enjoy your morning coffee at the No Name Lane or the Elk Espresso located at Broadbeach. Experience an authentic Australian breakfast at the Barefoot Barista at the Palm Beach. Other popular spots to dine include The Fish House and the Gemellini.

Noosa Beaches and Bars

After exploring the sea, you can satisfy your cravings at the nearby restaurants and fashion boutiques located at the Hastings Street of Noosa. The Dining scene is the city is superb and ranges from casual dine in eateries, perfect for your budget as well as restaurants helmed by popular chefs. Grab an easy bite at the Betty's Burger of enjoy the open kitchen at the Wood Fire Grill. It's a mix of abundant food and native Australian wildlife here at the beach.
Swimming with The Whales

The wonderful fauna near the Sunreef at Mooloolaba is truly something worthwhile your visit. See and scale the whales up close or swim together, in their natural habitat for a rare and once in a lifetime experience. The best months to visit for whale watching starts from July to October. Once a whale is sighted, you can simply slip into the water with your snorkeling gear while holding to the both and watching them underwater.
Glass House Mountains

The Glass Mountains is located at the southern part of the Sunshine Coast. It can be located enchantingly rising near the coastal plain. Take a drive to the Glass House Mountains Lookout Circuit to be able to see the mountain at its finest. You can later explore the rest of the hinterland for food, boutique hotels and more stunning views to boast. If onsite cooking is for you, a visit to the Mapleton, Maleny and Montville would be an awesome experience.
Mooloolaba and Marcoola

Your Sunshine Coast visit is incomplete unless you visit the heart of the city, Mooloolaba and Marcoola. Deep sea fishing and a whale watching cruise is something you can enjoy in the large port of Mooloolaba. For some peace and quiet, you can visit the Marcoola or the Twin Waters. You'll see hawksbill turtles mostly from November to March ready to touch their young. Kangaroos, wallabies and a lot of birdlife can be enjoyed at the Maroochy Wetlands Sanctuary.
Who We Are
With over 30 years of experience in the field of transportation, Con-X-ion is a trusted provider of direct airport shuttle services within Australia. We also provide charter options and premium transport services in various parts of Queensland, as well as Sydney and Melbourne areas.
Our mission is to provide timely, comfortable, and convenient way to travel for each of our customer. Our proven track record as a direct shuttle and private transport and our unmatched customer service are what sets Con-X-ion apart in the industry.
Service excellence for more than 30 years, completed 10 million transfers -- and counting.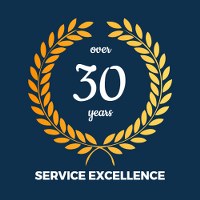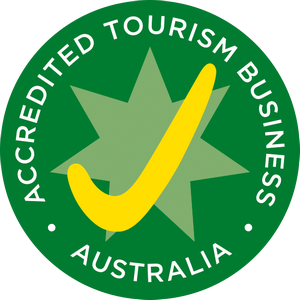 ARRIVAL PROCEDURE
All arriving passengers are to make their way to the Con-X-ion counter prior to collecting their luggage. The departure schedule will be displayed at the counter.
Passengers are required to be at the counter ready to depart 10 minutes prior to departure time.
Passengers are expected to actively look for their driver who will be wearing a blue shirt and red Con-x-ion hat.
If you require assistance, please phone 1300 266 946 or +61 7 5556 9888.
LATE FLIGHTS
Passengers arriving from delayed flights, who missed the last service of the day, are required to make alternative travel arrangements at their own expense. Passengers booked on/who missed the last service hour will be eligible for a refund for the unused service. If your flight has been delayed please contact Con-X-ion immediately on 1300 266 946.

*Please note: Our services are unable to wait for delayed flights or late passengers. Con-X-ion is not responsible for delayed flights.

 
DEPARTING PROCEDURE
Your service should arrive during the 20-minute window outlined on your confirmation. You must be ready and waiting for the entirety of your pick up window.
If you miss your allocated service please make contact with Con-x-ion directly on 1300 266 946 (Australian) or +61 7 5556 9888 (international) ASAP. Ask your hotel/concierge if you require assistance.
Please ensure your mobile is switched on in case we need to contact you.
Passengers that are not found may not be eligible for refund or reimbursement.
Please do not depart in a taxi without making contact with Con-x-ion first.