Dazzling Entertainment at the CBD To Noosa's Top of the Line Suburb Destination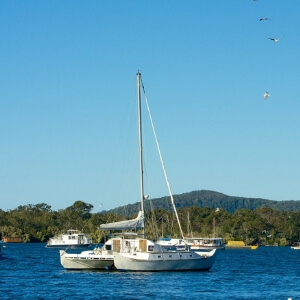 Known to be a favourite host to world-class performances, ballet, sport matches, live music, tours, festivals, and more -- name it and Brisbane has it. Tewantin, a suburb of Noosa that is renowned n for its best beaches and natural beauties, is not far different when it comes to entertainment. Less than two hours via bus Tewantin to Brisbane is what it takes for a sparkling getaway from the busy lights of the city to the pristine beaches of the north coast.
There's no dull day in Brisbane. The sun is always shining most of the year so there's plenty of fun time under the sun to enjoy. Each suburb has a distinct vibe of its own and offers a hub of activity for all ages. Interactive museums, a science center for kids, art galleries, inner beaches, parks, rivers, and more await your visit in Brissie.
A small village located on the Noosa River serves as the starting point for ferry adventures to the Noosa North Shore. Tewantin is the first step to get you to the Great Sandy National Park and the treasured Fraser Island. Originally a timber town and river port for the Noosa area, the suburb of Tewantin is now home to cafes, hotels, and the Noosa Marina. There are several natural streetscape to check out at the Poinciana Avenue. Banks, shops, and restaurants are conveniently located in the area. Traveling exhibitions are also featured at the Noosa Regional Gallery, a sight to behold at the ground floor of the Chambers Building.
Tewantin's heritage and history is just a few steps away at the Parkyn's Hut information centre located at the Poinciana Avenue. You'll get local advice on the best places to dine, stay, and have fun. The Noosa Marina should be a destination on your list. This bustling complex by the river features al fresco dining, several coffee shops, and a spot by the river views.
Specialty shops are also located at the 40-berth marina and are open every Sunday. Head to the Marina Markets where you can grab a few affordable souvenirs you can take home. Cruise and tour boats are accessible by the boardwalk as well as self-drive hire boats. Houseboats are also available on the docks. Some are even available for a night stay.
Doesn't matter whatever time of the year you'll be visiting, you'll surely not get bored with some of the best things to do and explore next time you visit from Tewantin to Brisbane (and back) all year round.