Related Routes

Dazzling Entertainment at the CBD To Noosa's Top of the Line Suburb Destination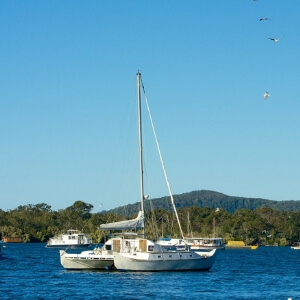 Known to be a favourite host to world-class performances, ballet, sport matches, live music, tours, festivals, and more -- name it and Brisbane has it. Tewantin, a suburb of Noosa that is renowned n for its best beaches and natural beauties, is not far different when it comes to entertainment. Less than two hours via bus Tewantin to Brisbane is what it takes for a sparkling getaway from the busy lights of the city to the pristine beaches of the north coast.
There's no dull day in Brisbane. The sun is always shining most of the year so there's plenty of fun time under the sun to enjoy. Each suburb has a distinct vibe of its own and offers a hub of activity for all ages. Interactive museums, a science center for kids, art galleries, inner beaches, parks, rivers, and more await your visit in Brissie.
A small village located on the Noosa River serves as the starting point for ferry adventures to the Noosa North Shore. Tewantin is the first step to get you to the Great Sandy National Park and the treasured Fraser Island. Originally a timber town and river port for the Noosa area, the suburb of Tewantin is now home to cafes, hotels, and the Noosa Marina. There are several natural streetscape to check out at the Poinciana Avenue. Banks, shops, and restaurants are conveniently located in the area. Traveling exhibitions are also featured at the Noosa Regional Gallery, a sight to behold at the ground floor of the Chambers Building.
Tewantin's heritage and history is just a few steps away at the Parkyn's Hut information centre located at the Poinciana Avenue. You'll get local advice on the best places to dine, stay, and have fun. The Noosa Marina should be a destination on your list. This bustling complex by the river features al fresco dining, several coffee shops, and a spot by the river views.
Specialty shops are also located at the 40-berth marina and are open every Sunday. Head to the Marina Markets where you can grab a few affordable souvenirs you can take home. Cruise and tour boats are accessible by the boardwalk as well as self-drive hire boats. Houseboats are also available on the docks. Some are even available for a night stay.
Doesn't matter whatever time of the year you'll be visiting, you'll surely not get bored with some of the best things to do and explore next time you visit from Tewantin to Brisbane (and back) all year round.
Brisbane to Tewantin Bus
If you're traveling between Gatton & Brisbane, be sure to catch Con-X-ion's Brisbane Airport to Tewantin shuttle bus transfers for a hassle-free travel to your destination. Regular daily services are available so you get to choose times and pickup and dropoff points suitable to your requirements. Hop aboard, sit back and relax, and let Con-X-ion transfer you in stylish comfort to your destination.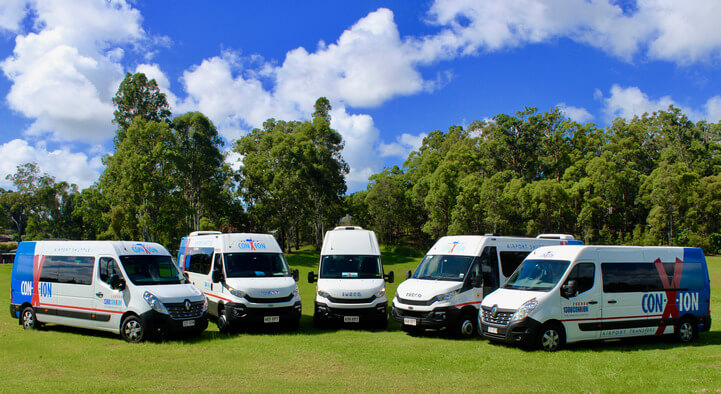 Top Things to Do & See for Brisbane <> Tewantin Trip

West Village Children Workshops

Kids would love to spend the summer in Brisbane. Besides the many places to go, there are a lot of children workshops available at the West End's West Village. There's an Eco Kids program that gives children access to outdoor and creative time by the garden. Warmer months are the time for Twilight Kids where they can do art activities during the afternoon classes. There's lots of activities which kids would love to spend a day or two trying out the workshop courses.
Brisbane River Cruises

River cruises are one of the top activities tourists go to when staying in Brisbane. There's a 5-and-a-half hour program hosted by the waters where guests can enjoy a tour of the river as well as the nearby scenic destinations. Live musical entertainment makes the ride even enjoyable. Teas, light snacks, and a delicious lunch to chomp into are also offered by most of the cruises available by the docks.
Boggo Road Jail History Tours

A historical day out for kids would be best experienced through a History Tour around Brisbane. The Boggo Road Jail History Tour is a one-and-a-half hour child-friendly tour of the red brick walls of Brisbane into the Boggo Road Gaol, a jail from Brisbane's old days. There's plenty of exercise yards and tour inside the original cell blocks during the educational trip. The experience aims to present a fun approach on Brisbane's penitentiary roots.
Brisbane Botanic Gardens

The Brisbane Botanic Gardens is one of the sights to behold when you lounge around a cruise by the Brisbane River. Visit the actual site and you'll be able to enjoy a silent sanctuary where you can simply escape the bustle in the city and drown all your worries and sorrows away. There are plenty of native Australian flora onsite for you to see and have pictures with. There's lots of Australian rainforest trees on the area, unique from other suburbs near Brisbane.
Noosa River

If Brisbane has a popular river to boast, Tewantin has its Noosa River to be proud of. You can enjoy the Noosa River in so many ways during your visit. Hire self-drive boats to enjoy a solitude trip by the river or get in a tour boat or a cruise to have fun together with locals and other tourists. Deep sea and river fishing charters are accessible for tourists and can give you an experience of a lifetime by the docks.
Ecotekk

Electric bikes are plenty and an environment-friendly way to have an epic adventure in Tewantin. You can hire an eco-bike for half a day to over a week to use it as your mode of transportation around the region. You can also opt for scooters or electric trikes that can hold 2-3 persons. Guided tours are also available wherein a local tags along with you and your bikes as you visit scenic spots and famous dining destinations in the area.
Kanu Kapers Australia

Kanu Kapers Australia is a family-owned establishment that is operated by a local kayak world champion. Kayaks are made of locally made yet quality handcrafted sea kayaks that can withstand overnight adventures. Kayak in one of the two Everglades in the world - Noosa Everglades and see the wilderness in a uniquely haunting and beautiful way. Rare birds and plants are plenty in the area so do not forget to tag your cameras along.
Noosa Ferry Cruises

Ferry boats will bring you to a number of exciting journeys that begin at Tewantin, Noosaville's dock. You can head to the Noosa Sound or the Noosa Head where you can discover waterways and several towns in between at a relaxing pace. The Noosa Ferry Classic Cruise operates daily and features seven stops along the Noosa River. Booking is not required so you can head directly to the docks and hop on one of the trips.
Who We Are
With over 30 years of experience in the field of transportation, Con-X-ion is a trusted provider of direct airport shuttle services within Australia. We also provide charter options and premium transport services in various parts of Queensland, as well as Sydney and Melbourne areas.
Our mission is to provide timely, comfortable, and convenient way to travel for each of our customer. Our proven track record as a direct shuttle and private transport and our unmatched customer service are what sets Con-X-ion apart in the industry.
Service excellence for more than 30 years, completed 10 million transfers -- and counting.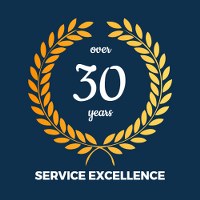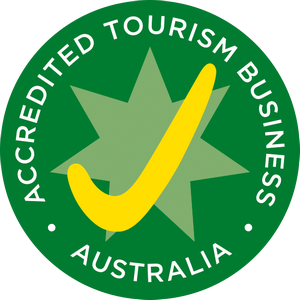 ARRIVAL PROCEDURE
All arriving passengers are to make their way to the Con-X-ion counter prior to collecting their luggage. The departure schedule will be displayed at the counter.
Passengers are required to be at the counter ready to depart 10 minutes prior to departure time.
Passengers are expected to actively look for their driver who will be wearing a blue shirt and red Con-x-ion hat.
If you require assistance, please phone 1300 266 946 or +61 7 5556 9888.
LATE FLIGHTS
Passengers arriving from delayed flights, who missed the last service of the day, are required to make alternative travel arrangements at their own expense. Passengers booked on/who missed the last service hour will be eligible for a refund for the unused service. If your flight has been delayed please contact Con-X-ion immediately on 1300 266 946.

*Please note: Our services are unable to wait for delayed flights or late passengers. Con-X-ion is not responsible for delayed flights.

 
DEPARTING PROCEDURE
Your service should arrive during the 20-minute window outlined on your confirmation. You must be ready and waiting for the entirety of your pick up window.
If you miss your allocated service please make contact with Con-x-ion directly on 1300 266 946 (Australian) or +61 7 5556 9888 (international) ASAP. Ask your hotel/concierge if you require assistance.
Please ensure your mobile is switched on in case we need to contact you.
Passengers that are not found may not be eligible for refund or reimbursement.
Please do not depart in a taxi without making contact with Con-x-ion first.