Mooloolaba: The Bustling Hub of South East Queensland
Mooloolaba is considered as one of the premier holiday destinations in Sunshine Coast. Popularly known for its safe beaches and pristine sand, the suburb is a central location where you can get access to the best Coast attractions via land, air, and water. Water activities such as snorkeling and jet ski are a popular thrilling adventure most tourists seek.
There's plenty of awesome places where you can stay and relax in Mooloolaba. Shopping destinations are plenty and food and dining will always keep you coming back for more. There is a variety of cuisine options and experiences you can enjoy during your stay.
Top Things To Do and See in Mooloolaba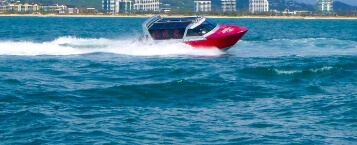 Ocean Jet Boat Thrill Rides
There's plenty of fun and exciting activities that you can enjoy in Mooloolaba. Take the ride of your life and conquer the waves via an Ocean Jet Boat Thrill Ride. Queensland's open ocean will leave you at the edge of your seat and craving for more.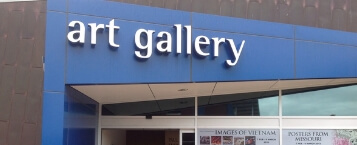 University of Sunshine Coast Gallery
Relive your university days and head to the heart of University of Sunshine Coast to spend time at the Gallery, hosted by student volunteers that host tours for groups and solo travelers who would want to marvel at the artworks and exhibition featured in the gallery.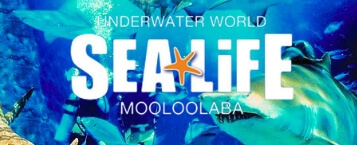 SEA LIFE Sunshine Coast Museum
Located at Mooloolaba, the SEA LIFE Sunshine Coast Museum is a home to multi-award winning aquariums that would be an entertaining and relaxing escape you can explore with your family, kids, or even alone. There's 11-themed zones for you to check out and enjoy.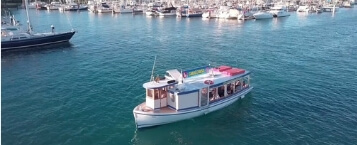 Canal Cruising
Mooloolaba is a coastal escape that features several canals that cut into the coastline from the harbour area. A canal cruise would be a perfect place to relax and enjoy the views of multi-million dollar mansions. Lunch is available on the daily cruise and at the local tavern.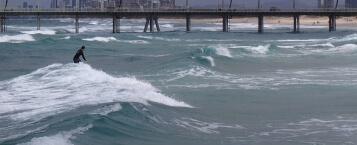 The Spit
The Spit is one of the most popular yet challenging places to surf in Mooloolaba. It is a kilometer long and can be accessed by walking or a drive to the area. There's several shops and bars in the area. It's also a great place to hang out and simply enjoy the sun and sand.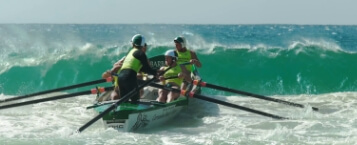 Alexandra Headland
Peel the waves, get a tan, or simply bask under the sun. There's plenty of water activities to do by the Alexandra Headland and surfing should be on top of your list. There's several family restaurants and cafes to enjoy. Shopping is also a fun activity to do while in the area.
Eat & Drink

Divine dining experiences can be enjoyed in various Mooloolaba restaurants. Cocktails are awesome at the Good Bar & Dining. Vegan dining with a few meat servings for your protein needs can be enjoyed at the favourite Lemon and Thyme restaurants. Start the mornings with good old Mini Eggs Benedict at the Lot 104 Espresso & Wine Bar. Teapot cocktails are also plenty and food and dining ambiance is superb by the Ocean Street. The Wharf Mooloolaba is also a great place to spend Friday nights to welcome the weekends.
Stay

Excellent facilities can be enjoyed at the Mantra Mooloolaba Beach. It's close by the waters and there's a relaxing pool indoors for you to lounge around. It has the perfect location close to other fun places to go in the area. Beachside Mooloolaba is another favourite Mooloolaba accommodation. Sea Pearl Mooloolaba, Oceans Mooloolaba, and Twin Pines Motel are also great accommodations you can check when staying in Mooloolaba. More affordable places to stay are available via home hotels and apartments surrounding the beach.
How to Get Here
Rent a car and get to Mooloolaba from Brisbane in a short hour and twenty minutes. For a more comfortable ride from the airport, you can take a shuttle bus instead to get you to your hotel or your dream destination. The view by the Bruce Highway is a great way to start your adventure. A bus ride from the airport will take you two hours and a half from Mooloolaba. A Go Card may be convenient if you want to experience how locals travel in the area. There's a "P" in front of the route of the bus to determine which bus ride is prepaid.
Getting Around
Getting around Mooloolaba would be exciting by foot or through a bike. But to get to the best areas, it would be ideal to rent a car to get around the area. Taxis are common transportation options. Although the transportation options in Mooloolaba are fewer compared to the major cities and suburbs, you can still get around Mooloolaba via public and shuttle buses. A scooter would be an ideal avenue to get around the area too. You can spot a few ones for hire on your hotel or nearby areas. Some hotels offer shuttle services that can bring you point to point as you may require.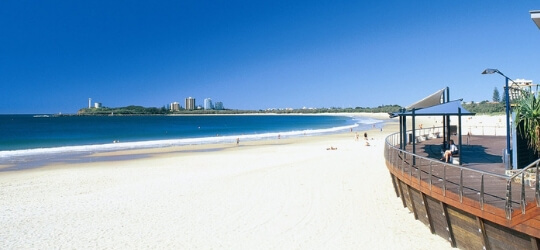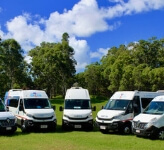 Ready to explore Mooloolaba?
Con-X-ion (along with our partner transport provider) offers daily shuttle transfers to and from Mooloolaba. Book your Mooloolaba transfer today so we can get you hassle-free and on time to your destination, every time.