Sunshine Coast Airport: Leading the Way In Tourism Growth in Oz
Sunshine Coast Airport is not just a simple avenue that welcomes your arrival in Australia. It is the starting point of adventure and fun that has been welcoming millions of tourists from around the globe. Now known as the fastest growing airport in Australia, record breaking numbers of visitors have frequented this site especially during summer where the sun is bright.
Decembers up to February are not far behind in terms of tourism. With so many superb places to go, awesome hotels to stay at, and plenty of dining options to choose from, Sunshine Coast Airport could just be a great starting point to an awesome time in Oz.
Top Things To Do and See in Sunshine Coast Airport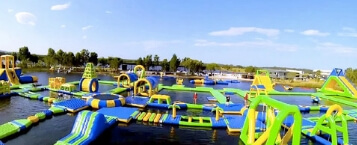 Blast Aqua Park
If you are up for some fun time above waters, the Blast Aqua Park located just a few minutes away from the airport would be a great place to start your adventure in Sunshine Coast. The park is seasonal so you might want to book online to get a glimpse on the park schedule.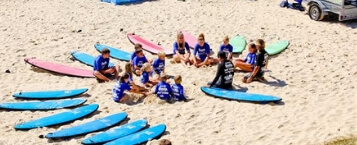 Surfing Schools
There are plenty of surfing schools available in Sunshine Coast. Get the best training from the world's best, over the world's best waves and beaches at the surfing hub of Australia - Sunshine Coast. You might want to check out Coolum Surfing School located near the airport.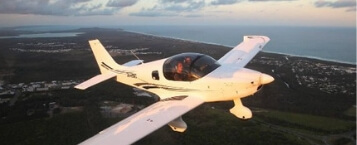 Sunshine Coast Aero Club
Adrenaline packed flight adventures will surely keep you on a high when you try activities offered by the Sunshine Coast Aero Club. You can even try flying an aircraft, with guidance from a professional above the most beautiful coastline in the whole world.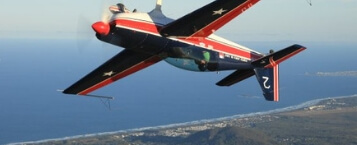 The Ultimate Thrill Ride
Extreme aerobatics in high-performance aircraft is not limited to the movies. You can experience it in real life as you try the Ultimate Thrill Ride in a German built Extra 300 mid-wing stunt plane. Operated by exclusive and professional flight instructors, you're in for the ride of your life.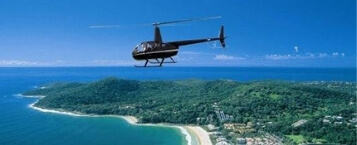 Sunshine Coast Helicopters
Another earth-bending experience for the less adventurous would be a helicopter ride above the beautiful coast line of Sunshine Coast. Professional pilots will guide you on a tour and will be your host for the ride. With 15 distinct tours to choose from, you're guaranteed a good time.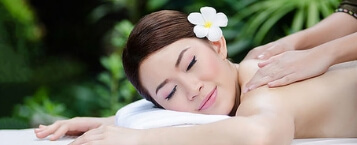 Thai Massage by Suwanna
Massages are a great way to relax and really recuperate on your dream holiday. Experience the best therapeutic massage on Sunshine Coast at the Thai Massage by Suwanna. A perfect experience for couples, the ambiance is also a heaven you'll love to experience.
Eat & Drink

Sunshine Coast Airport restaurants are plenty inside and nearby the airport. Enjoy counter-serve dining where light meals perfect for stop overs are served at the Sumo Salad Sunshine Coast Airport. There's also the Orleans's Restaurant Bar located at the Duporth Avenue where you can enjoy some beer and wine. Freddy Fuddpukkas Cafe also serves yummy food perfect for the whole family. Ocean Ended Restaurant and Bar has the best views in terms of dining options near Sunshine Coast Airport.
Stay

Sunshine Coast Airport accommodations are located just a few minutes away from the airport. You can take a car, taxi, or a shuttle to stay at the Sunshine Coast Airport Motel located just a short 1.6 miles from the airport. If you are traveling with pets, you can try to book a stay at the 1/882 David Low Way Marcoola. Sand Dunes Resort Accommodation is less than a kilometer away and has wonderful reviews from frequent visitors. It has a pool onsite, perfect for relaxation as soon as you stash your bags on your hotel room.
How to Get Here
There is a variety of rental car options available as mode of transportation in Sunshine Coast Airport. You can also try Sunshine Coast Airport shuttle bus services to be able to enjoy the view while you stay away from the wheel. The arrival halls of the terminal also caters to bus services that can bring you from the airport to your destination. Taxis are also plenty and can bring you directly to your hotel accommodations. You might want to secure a GO Card at the terminal if you prefer riding the bus. You can later surrender the card on the terminal and get a refund on your $10 deposit.
Getting Around
There are numerous ways on how you can get around Sunshine Coast Airport to nearby destinations and hotels in the area. Book ahead to secure a rental car that you can drive from the airport, to your hotel, and around Sunshine Coast. Several taxis are also available to get you around the scenic route in Sunshine Coast. You can also hop on shuttle bus services, both prepaid and for public use to get around the area. Some hotels offer private car rentals that can tour you around the area and bring you back to your hotel afterwards. Fares are favourably affordable and rides are comfortable to a tee.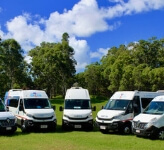 Ready to explore Sunshine Coast Airport and surrounds?
Con-X-ion (along with our partner transport provider) offers daily shuttle transfers to and from Sunshine Coast Airport. Book your Sunshine Coast Airport transfer today so we can get you hassle-free and on time to your destination, every time.