A Trip from the City Lights to the Place of the Carpet Snake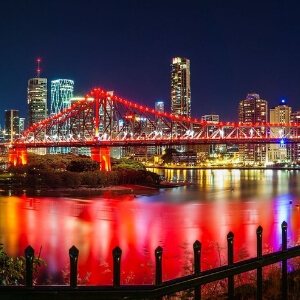 Considered as one of the biggest cities and capital of Queensland, Brisbane is indeed one of the favourite places to visit, both by locals and tourist in Australia. Offering a balance of city life with touches of nature that makes the city a redeeming place to visit, it also features several suburban areas that is worthy of a visit. A 2-hour Brisbane to Caboolture bus ride will bring you to a whole new world you'll love to explore.
Although Brisbane is not as popular as Sydney and Melbourne, it boasts of some serious destination offerings both for those looking for some adventure and to its residents. What is not to love with the perfectly balanced appeal Brisbane offering? A buzzing city located a few steps away from a natural escape is truly a pleasant visit no one would miss.
The level or diversity from Brisbane to Caboolture is indeed superb and one of a kind. You can either explore the city with a bike tour and conquer every secret in its alleys and enchanting lanes. Tours by locals come in numbers so you'll get a very realistic tour and history of its city, best described by its friendly residents. It is a perfect destination for solo travelers and families alike. The expanse of green natural surroundings is remarkable considering it is one of the fastest growing cities in Queensland. A series of visit to the Boondally Wetlands and the winding paths of the Brisbane River will make you fall in love with the city.
Spending time in Caboolture, is as charming as your stay in Brisbane. It's rich and simple culture and history will easily make you feel at home. The region is also known to be the home of the Kabi Aboriginal people. The way of life in the area – fresh water produce, natural harvested fruits and hunting will give you your needed escape from the busy city life.
Festivities are also something your can look forward to at the home of the Carpet Snake. The Bunya Festivals celebrated every year during March is a feast and celebration that tourists and nearby locals are excited about. It features the bountiful harvest of the nuts of the Bunya Pine. A lot of singing, dancing, story-telling and arrange marriages will keep you entertained while in the area.
Doesn't matter whatever time of the year you'll be visiting, you'll surely not get bored with some of the best things to do and explore next time you visit from Brisbane to Caboolture (and back) all year round.