Related Routes

A Trip from the City Lights to the Place of the Carpet Snake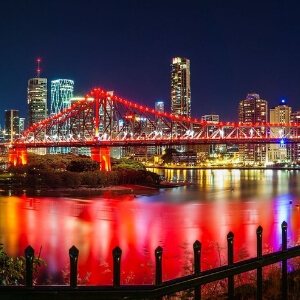 Considered as one of the biggest cities and capital of Queensland, Brisbane is indeed one of the favourite places to visit, both by locals and tourist in Australia. Offering a balance of city life with touches of nature that makes the city a redeeming place to visit, it also features several suburban areas that is worthy of a visit. A 2-hour Brisbane to Caboolture bus ride will bring you to a whole new world you'll love to explore.
Although Brisbane is not as popular as Sydney and Melbourne, it boasts of some serious destination offerings both for those looking for some adventure and to its residents. What is not to love with the perfectly balanced appeal Brisbane offering? A buzzing city located a few steps away from a natural escape is truly a pleasant visit no one would miss.
The level or diversity from Brisbane to Caboolture is indeed superb and one of a kind. You can either explore the city with a bike tour and conquer every secret in its alleys and enchanting lanes. Tours by locals come in numbers so you'll get a very realistic tour and history of its city, best described by its friendly residents. It is a perfect destination for solo travelers and families alike. The expanse of green natural surroundings is remarkable considering it is one of the fastest growing cities in Queensland. A series of visit to the Boondally Wetlands and the winding paths of the Brisbane River will make you fall in love with the city.
Spending time in Caboolture, is as charming as your stay in Brisbane. It's rich and simple culture and history will easily make you feel at home. The region is also known to be the home of the Kabi Aboriginal people. The way of life in the area – fresh water produce, natural harvested fruits and hunting will give you your needed escape from the busy city life.
Festivities are also something your can look forward to at the home of the Carpet Snake. The Bunya Festivals celebrated every year during March is a feast and celebration that tourists and nearby locals are excited about. It features the bountiful harvest of the nuts of the Bunya Pine. A lot of singing, dancing, story-telling and arrange marriages will keep you entertained while in the area.
Doesn't matter whatever time of the year you'll be visiting, you'll surely not get bored with some of the best things to do and explore next time you visit from Brisbane to Caboolture (and back) all year round.
Brisbane to Caboolture Bus
If you're traveling between Brisbane & Caboolture, be sure to catch Con-X-ion's buses to Caboolture from Brisbane for a hassle-free travel to your destination. Regular daily services are available. You get to choose times and pickup and dropoff points suitable to your requirements. Hop aboard, sit back and relax, and let Con-X-ion  transfer you in stylish comfort to your destination.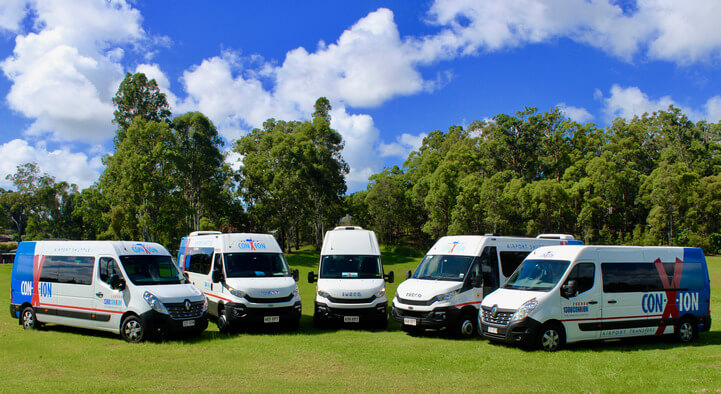 Top Things to Do & See for Brisbane <> Caboolture Trip

Moreton Bay

After a busy day in the city, you can easily hop on a cab and go to the nearby Moreton Bay for some whale watching experience. The Brisbane Whale Watching Vessel is one of the most popular options when it comes to getting close with these mammals. Its modern and specially-designed engine makes it possible to get close to the whales without irritating them with the vessels counts. A tasty feast of ham, seafood and salad concludes most of these activities.
Kookabura River Queens Cruises
One of the most iconic landmarks of Brisbane is its iconic River. It serves as the focal point of the attractions and activities in the city. A serene cruise ride via the Kookaburra River Queens is a favourite in the area. You'll get a glimpse of the city from the vantage point of the water while you glide old-style, via a paddlewheel vessel that is not common in most cruises nowadays. This experience will bring you back to the early days of water navigation.
Adventure at Moreton Island
Despite being a bustling city, there are many water-related activities and sports to try in the city. Located at the offshores of Brisbane, Moreton Island is a lovely resort that offers an escape hub for Brisbane locals and wandering tourists. Laze away and bask without care under the sun or you can enjoy the upbeat fun and entertainment hosted by the stalls and resorts in the area. With more than 10 possible activities to do, Moreton Island spells nothing less but FUN!
Workshops Rail Museum

If you are travelling with kids, you should not miss a visit to the Workshops Rail Museum. Kids will not only enjoy the interactive activities in the museum. They will also learn and get hands-on experience on the highlights and history of transportation in the city. You'll be able to go as far ass the steam era up to the present time electronic models currently used in Brisbane today. Families should not miss this experience during their stay in the city.

Caboolture Historical Village

Located north of the town center of Caboolture near the Bruce Highway sits a 4-hectare land that is home to the Caboolture Historical Village. It is considered as the top most visited destinations in the region. You'll be able to go deeper in exploring and understanding the rich culture of the area and how the Caboolture community is formed. The Caboolture Shite Council Chambers also resides inside the village, together with its supporters and volunteers.
Abbey Museum of Art and Archaeology

Feel close to the region as you discover more about its history when you visit the Abbey Museum of Art and Archaeology. The building itself is a beauty to behold, together with the 13th century medieval stained-glass collection located in the museum. With more than 500,000 years of human history featured in the local destination, you'll see artifacts, jewelries and other memorabilia from the Renaissance period and during the industrial revolution.
Caboolture Markets

If you would want to enjoy a relaxing morning stroll in Caboolture, the markets would be an ideal place to explore and visit. Enjoy local produce and souvenirs at a fraction of the price when you buy it from the stalls and shops located near the Cnr Beerburrum Road & Old Gympie Road. There is a huge parking area and entrance is free. Dining options are also plenty starting from breakfast to dinner.
TAVAS Aviation Museum

Kids and adults alike will enjoy the fun adventure featured at the TAVAS Aviation Museum. Here is the home of the most unique aviation history in Australia. It is also the only museum in the whole of Australia that houses the collection of flying WWI aircrafts. There are also several aircrafts displayed in the museum that is only unique to the museum and cannot be seen anywhere else in the Southern Hemisphere.
Who We Are
With over 30 years of experience in the field of transportation, Con-X-ion is a trusted provider of direct airport shuttle services within Australia. We also provide charter options and premium transport services in various parts of Queensland, as well as Sydney and Melbourne areas.
Our mission is to provide timely, comfortable, and convenient way to travel for each of our customer. Our proven track record as a direct shuttle and private transport and our unmatched customer service are what sets Con-X-ion apart in the industry.
Service excellence for more than 30 years, completed 10 million transfers -- and counting.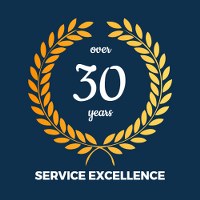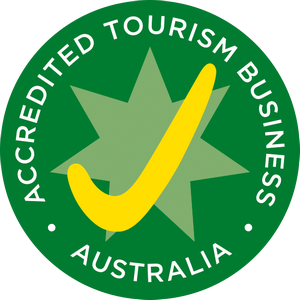 ARRIVAL PROCEDURE
All arriving passengers are to make their way to the Con-X-ion counter prior to collecting their luggage. The departure schedule will be displayed at the counter.
Passengers are required to be at the counter ready to depart 10 minutes prior to departure time.
Passengers are expected to actively look for their driver who will be wearing a blue shirt and red Con-x-ion hat.
If you require assistance, please phone 1300 266 946 or +61 7 5556 9888.
LATE FLIGHTS
Passengers arriving from delayed flights, who missed the last service of the day, are required to make alternative travel arrangements at their own expense. Passengers booked on/who missed the last service hour will be eligible for a refund for the unused service. If your flight has been delayed please contact Con-X-ion immediately on 1300 266 946.

*Please note: Our services are unable to wait for delayed flights or late passengers. Con-X-ion is not responsible for delayed flights.

 
DEPARTING PROCEDURE
Your service should arrive during the 20-minute window outlined on your confirmation. You must be ready and waiting for the entirety of your pick up window.
If you miss your allocated service please make contact with Con-x-ion directly on 1300 266 946 (Australian) or +61 7 5556 9888 (international) ASAP. Ask your hotel/concierge if you require assistance.
Please ensure your mobile is switched on in case we need to contact you.
Passengers that are not found may not be eligible for refund or reimbursement.
Please do not depart in a taxi without making contact with Con-x-ion first.