A Fusion of Business and Pleasure from Brisbane Airport to its Bustling City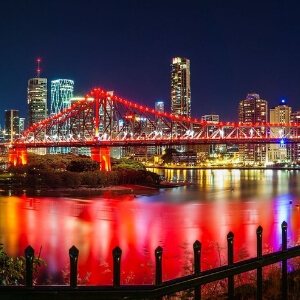 A point to point bus transfer will take you less than half an hour from Brisbane Airport to the City. South East Queensland capital city is a common layover point for most travelers, but if you have the time and up for some adventure, you'll be surprised with the number of fun and entertaining activities you can do around the airport area. Your need for some good food and unforgettable dining experience are just a few minutes away from the busy airport.
Smart shopping can be enjoyed at the Direct Factory outlets located just a 5-minute drive away from the airport. Here you can shop in big Australian brand stores such as Ripcurl, Quicksilver and Billabong. There are also a lot of fashion accessories, gift stores and homeware options to around at and shop.
Outdoor fun is also a plenty around Brisbane Airport. Even with kids at tow, you will find an activity that will bring their day to satisfaction. You can visit Slideways and enjoy the ultimate indoor go carting experience in the city. Even with the changing weather, you'll be able to enjoy Australia's biggest indoor go cart center. You can later relax and enjoy the view of the Brisbane river via a cruise in one of the CityCat ferries and CityHoppers. You'll get a front seat access to the longest river in the whole of South East Queensland. Take in the serenity and enjoy the relaxing ambiance and the river breeze that is Brisbane.
Getting from Brisbane Airport to City will also open you to a paradise for coffee aficionados. Go on a hunt to find the perfect blend, although you might end up getting confused with the great options to choose from out in the city. Check out for Keep Cup discounts in case you would want to take another sip of coffee from that fabulous coffee joint you visited the day before.
Jan Powers Market is another destination you should not miss when you visit in Brisbane City. Enjoy fresh goodies and conveniently dine in the numerous breakfast joints and restaurants around the area. There are also several food stalls and you can lazily much over a goodie while shopping around the rest of Reddacliff Place.
Doesn't matter whatever time of the year you'll be visiting, you'll surely not get bored with some of the best things to do and explore next time you visit from Brisbane Airport to City (and back) all year round.
Bus from Brisbane Airport to City
If you're traveling to Brisbane City, be sure to catch Con-X-ion's bus from Brisbane Airport to City for a hassle-free travel to your destination. Regular daily services are available Brisbane Airport to/from Brisbane City. You get to choose times and pickup and dropoff points suitable to your requirements. Hop aboard, sit back and relax, and let Con-X-ion  transfer you in stylish comfort to your destination.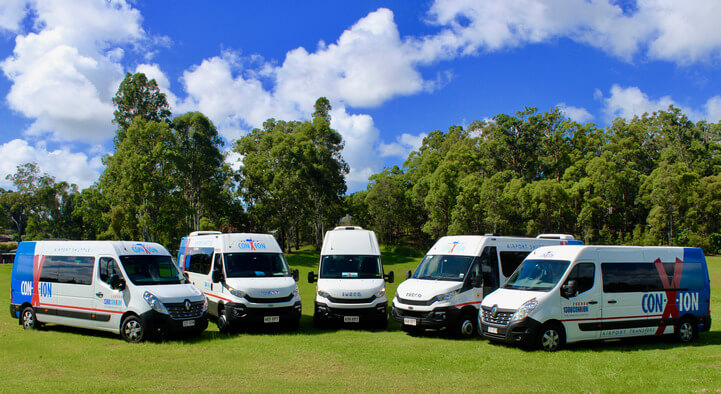 Top Things to Do & See for Brisbane <> Toowoomba Trip

Thrills at the Iconic Story Bridge

Fond of some outdoor excitement? There are a lot of adventurous things to do near Brisbane Airport. The Story Bridge is one of the icons near the airport you should conquer. If you have a tough heart to boot, you'll be able to take in the panoramic views and the tantalising horizons of the Moreton Bay and the Scenic Rim via The Story Bridge Adventure Climb. It's rated safe and led by professionals and has tendency to sell-out.
Lone Pine Koala Sanctuary

Be close to nature and enjoy this one of a kind experiences with Australia's iconic Koalas. A visit at the Lone Pine Koala Sanctuary will bring you closer to these endearing animals. You'll be able to interact, up-close in one of the world's first and biggest sanctuary for Koalas. With over 130 of these cute and cuddly animals, you will also get to see kangaroos, snakes, Tasmanian devils and birdlife. You'll be able to take photographs with a few of the animals as souvenirs!
Eat Street Northshore

Closely located near the airport is the Eat Street Northshore. If dining is one of your agenda for travelling, you should not miss this sport. It's a great place during night time with all the dazzling yet comforting lights that illuminates the many food stalls and entertainment areas in this tourist spot. You'll have a hard time missing the old shipping containers that houses these stalls, so you're up for an awesome and aesthetically pleasing experience.
Artist in Residence: Opera Queensland

Every year, a new Artist-in-Residence transforms Brisbane Airport aiming to inspire travelers from around the globe. This year, Opera Queensland takes over the Artist-in-Residence Program of Brisbane Airport and presents surprise performances hosted at the Village Green of the Airport terminal. You'll be entertained even without stepping out of the airport with the groups vast and rich programs and productions suited for any audience.

Shri Yoga

Whether you are visiting Brisbane for business or for fun, you can find a sanctuary and find the needed relaxation your soul and mind needs at the Shri Yoga. It is a peaceful haven that allows you to escape the busy streets of the CBD. You can choose from a range of classes suited to your experience and needs. You can opt for some fun and playful time with other practitioners or a meditative experience with the help of their in-house professionals.
High Tea Experience

If coffee is not your thing and you would rather try something different, a high tea experience might just be the best option for you. Indulge your taste buds at Customs House, built in 1886, that offers exceptional high team as well as the mesmerising banks of the Brisbane River. You'll get to enjoy turkey and cranberry finger sandwiches while enjoying a great sip of champagne. Keri Craig Emporium Fashion Café is another must go place for high tea experience.
Laneway Gems to Discover

Albert Lane via the 141 Queen and 140 Elizabeth is a must destination for a Latin American dining experience. The Comuna Cantina offers Latin-American inspired street food that you will truly enjoy. If you are up for some Japanese vibe, the Harajuku Gyoza is the best place for traditional Tokyo fast food dining experience. A blend of chili flake condiments with Tokyo's classic soy sauce is a dining experience you'll enjoy.
Little Singapore in Australia

If you want to enjoy a touch of Asia while in Australia, you might want to spend some time at the Vapiano. You'll be able to enjoy gourmet salads, dolci, pizza and a lot of traditional dishes from Singapore and Malaysia. Your Asian palate will be satisfied with the proud menu of aromatic culinary delights from this joint. Just sit back and browse for your favourite menu and done with the rest of the delighted crowd.
Who We Are
With over 30 years of experience in the field of transportation, Con-X-ion is a trusted provider of direct airport shuttle services within Australia. We also provide charter options and premium transport services in various parts of Queensland, as well as Sydney and Melbourne areas.
Our mission is to provide timely, comfortable, and convenient way to travel for each of our customer. Our proven track record as a direct shuttle and private transport and our unmatched customer service are what sets Con-X-ion apart in the industry.
Service excellence for more than 30 years, completed 10 million transfers -- and counting.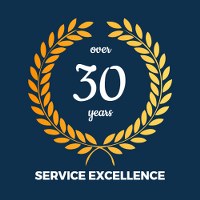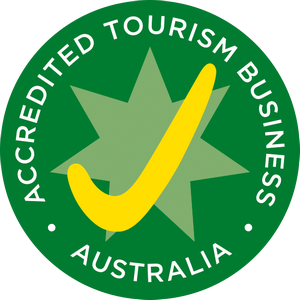 ARRIVAL PROCEDURE FOR BRISBANE AIRPORT
All arriving passengers into Brisbane Airport are to proceed to the information counter (for Brisbane International Airport) or Con-X-ion booth (for Brisbane Domestic Airport) where check in will occur with the Con-X-ion attendant. Passengers will then be directed to their departing shuttle bus (if you have booked

 

a private transfer our staff will coordinate this for you).

If you are unable to locate the information counter please ask one of the airport ambassadors for assistance, otherwise please phone 1300 266 946 or +61 7 5556 9888.
Please endeavour to check in 5 minutes prior to your scheduled departure to ensure the service can leave on time.
LATE FLIGHTS
Passengers arriving from delayed flights, who missed the last service of the day, are required to make alternative travel arrangements at their own expense. Passengers booked on/who missed the last service hour will be eligible for a refund for the unused service. If your flight has been delayed please contact Con-X-ion immediately on 1300 266 946.

*Please note: Our services are unable to wait for delayed flights or late passengers. Con-X-ion is not responsible for delayed flights.

 
DEPARTING PROCEDURE FOR BRISBANE
Your service should arrive during the 20-minute window outlined on your confirmation. You must be ready and waiting for the entirety of your pick up window.
If you miss your allocated service please make contact with Con-x-ion directly on 1300 266 946 (Australian) or +61 7 5556 9888 (international) ASAP. Ask your hotel/concierge if you require assistance.
Please ensure your mobile is switched on in case we need to contact you.
Passengers that are not found may not be eligible for refund or reimbursement.
Please do not depart in a taxi without making contact with Con-x-ion first.