A Fusion of Business and Pleasure from Brisbane Airport to its Bustling City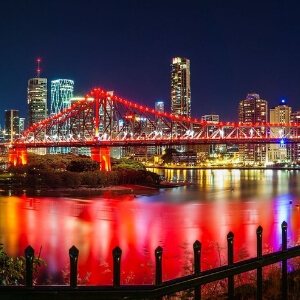 A point to point bus transfer will take you less than half an hour from Brisbane Airport to the City. South East Queensland capital city is a common layover point for most travelers, but if you have the time and up for some adventure, you'll be surprised with the number of fun and entertaining activities you can do around the airport area. Your need for some good food and unforgettable dining experience are just a few minutes away from the busy airport.
Smart shopping can be enjoyed at the Direct Factory outlets located just a 5-minute drive away from the airport. Here you can shop in big Australian brand stores such as Ripcurl, Quicksilver and Billabong. There are also a lot of fashion accessories, gift stores and homeware options to around at and shop.
Outdoor fun is also a plenty around Brisbane Airport. Even with kids at tow, you will find an activity that will bring their day to satisfaction. You can visit Slideways and enjoy the ultimate indoor go carting experience in the city. Even with the changing weather, you'll be able to enjoy Australia's biggest indoor go cart center. You can later relax and enjoy the view of the Brisbane river via a cruise in one of the CityCat ferries and CityHoppers. You'll get a front seat access to the longest river in the whole of South East Queensland. Take in the serenity and enjoy the relaxing ambiance and the river breeze that is Brisbane.
Getting from Brisbane Airport to City will also open you to a paradise for coffee aficionados. Go on a hunt to find the perfect blend, although you might end up getting confused with the great options to choose from out in the city. Check out for Keep Cup discounts in case you would want to take another sip of coffee from that fabulous coffee joint you visited the day before.
Jan Powers Market is another destination you should not miss when you visit in Brisbane City. Enjoy fresh goodies and conveniently dine in the numerous breakfast joints and restaurants around the area. There are also several food stalls and you can lazily much over a goodie while shopping around the rest of Reddacliff Place.
Doesn't matter whatever time of the year you'll be visiting, you'll surely not get bored with some of the best things to do and explore next time you visit from Brisbane Airport to City (and back) all year round.