Action Packed Holidays with Relaxing Views of the Ocean and Surf Spots in Oz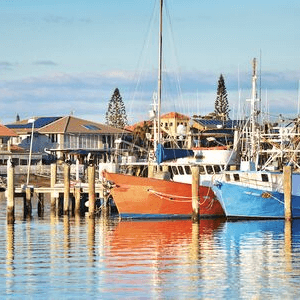 Everything you need for a holiday escape can be enjoyed in Sunshine Coast Airport to Mooloolaba.  Thriving food scene and the vast hinterland are just some of the many natural treasures you can enjoy both in Mooloolaba and Sunshine Coast Airport. Home to many renowned surfing areas and holiday sports, this tourism haven is indeed a must stop destination in Australia.
Surrounded by many beaches, there are also plenty of restaurants and dining adventures to experience in Sunshine Coast Airport. The lush hinterland is just a few minutes away and Sunday Markets make weekends even more fun and exciting. With a lively crowd and an endearing atmosphere, you are definitely at the right place for a holiday.
Mooloolaba is a suburb of adventure and exciting activities to do. Experience Deep-Sea Fishing, enjoy thrill rides and adrenaline pumping adventures, or swim together with the humpback whales. A seafood cruise is also something to look forward to while in the area. Complete your Mooloolaba adventure with a hinterland tour to be closer with the fauna and flora of the area. Several pieces of heaven is within our reach in the beautiful escape and bustling hub of south east Queensland.
Mooloolaba is also one of the best destinations for couples and honeymooners. Romantic getaways and intimate experiences are abundant in the suburb. Enjoy whale watching while sipping a glass of wine or go on an adventure in Bribie Island. Whether it's touring around or chilling in a restaurant, Mooloolaba's hidden treasures will keep you satisfied.
Sunshine Coast offers a vibrant and high-pumping adventure in Aussie. There's plenty of surfing spots to conquer and beachlife and night entertainment are immeasurably exciting. Spectacular bars and hangout places are also plenty and friendly, making you feel close to home even while on foreign land.
Prepare to transport from Sunshine Coast Airport to Mooloolaba and experience the wonderful adventures that await your journey between these two equally stunning destinations. A complete authentic Australian experience awaits.
Doesn't matter whatever time of the year you'll be visiting, you'll surely not get bored with some of the best things to do and explore next time you visit from Sunshine Coast  Airport to Mooloolaba QLD (and back) all year round.
Mooloolaba to Sunshine Coast Airport Bus
If you're traveling between Mooloolaba & Sunshine Coast Airport, be sure to catch Con-X-ion's Sunshine Coast Airport to Mooloolaba bus for a hassle-free travel to your destination. Regular daily services are available. You get to choose times and pickup and dropoff points suitable to your requirements. Hop aboard, sit back and relax, and let Con-X-ion  transfer you in stylish comfort to your destination.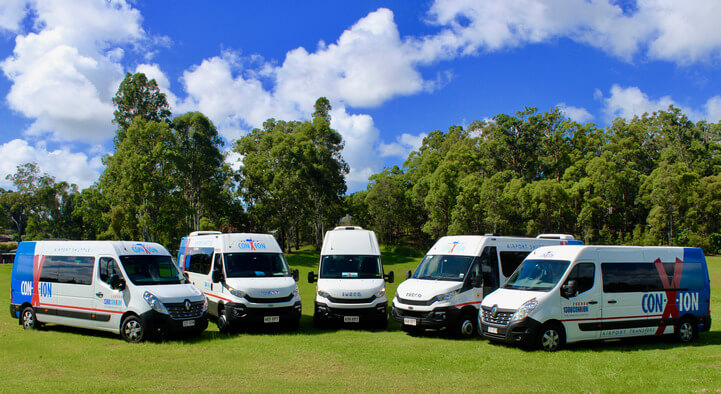 Top Things to Do & See for Sunshine Coast Airport <> Mooloolaba Trip

Nature Activities by the Beach

From Sunshine Coast  Airport, you've got many fun activities to do and places to visit (even for free!). You can spend a day on the beach while you wander near the spectacular stretch of ocean. Bushwalking may give you a few surprises and a guaranteed relaxing time near nature. Fishing and scenic drives are also budget-conscious adventures you can take advantage of while in the Sunshine Coast.
Fraser Island

The largest sand island in the world and a UNESCO World Heritage Site, Fraser Island is one of the top destinations nearby Sunshine Coast Airport. Head to the island and enjoy the slightly bumpy tour, a small fee to enter this naturally stunning destination. Home to several other wonderful gifts of nature such as the Seventy-Five Mile Beach and Lake McKenzie, dedicated a day or two to make the most out of this island experience.
Ocean Street Nightlife

Lively nightlife and entertainment can be enjoyed at Ocean Street in Maroochydore. This street is transformed into a dining destination during scheduled weekends and weekdays. Plenty of food offerings and drinks are served in the area for locals and tourists to enjoy. Local artists and bands provide entertainment for locals and tourists every Friday night, a perfect way to welcome the weekend near Sunshine Coast Airport.
Bellingham Maze

A perfect escape for group of friends or families looking for a great time together, the Bellingham Maze is one of the most exciting activities to try near Sunshine Coast Airport. This local attraction features several mazes suited for all ages and adventure lovers. You can try out the favourite and humongous living hedge maze or try your luck in the timber maze, tire mazes, and the rope maze. This is also a perfect place for team buildings and group activities.

Dining in Gainsbourg

The Mooloolaba Esplanade offers a huge option on dining destinations and food offerings. Head to the Gainsbourg and checkout the creative menus featured in the restaurant. A unique escape from the usual flavours of the coast, this dining adventure also gives you easy access to the beach where you can enjoy sipping cocktails while watching people or while staring at the lovely scenic view.
Buderim Forest Park and Falls

One of nature's gifts to Mooloolaba is Buderim Forest Park and Falls. This rare treasure is home to the Serenity Falls, a nature destination that brings you to wonderland as you enjoy a picnic or simply soak up under the bright and warm sun. Visit any time of the year and keep a picture of the beautiful waters cascading down the rock facing the waterhole located below. Hear the birds sing and enjoy the cool breeze at Buderim Forest located nearby.
Early Morning Coastal Walks

Waking up early in the morning is one of the best rituals you should practice while in Mooloolaba. It is a perfect time to watch the sun rise and enjoy quiet strolls towards Alexandra Headland to inhale the beauty of nature. Cotton Tree, the area where the river meets the sea, is also a fascinating experience to feel during this pristine time of the day. Grab a coffee and be ready to start another day of adventure in Mooloolaba.
Mooloolaba Beach

Hailed as one of the top 10 beaches in Trip Advisor's best beaches list, it is not quite difficult to fall in love with the beauty of the captivating Mooloolaba Beach. With its golden sands, clear blue waters, and gentle beach breaks, no wonder it's a tourist and local favourite. Get enough vitamin sea as you escape all your woes and worries. Spend the day dining in restaurants located by the beach before you head for a nice warm dip into the waters.
Who We Are
With over 30 years of experience in the field of transportation, Con-X-ion is a trusted provider of direct airport shuttle services within Australia. We also provide charter options and premium transport services in various parts of Queensland, as well as Sydney and Melbourne areas.
Our mission is to provide timely, comfortable, and convenient way to travel for each of our customer. Our proven track record as a direct shuttle and private transport and our unmatched customer service are what sets Con-X-ion apart in the industry.
Service excellence for more than 30 years, completed 10 million transfers -- and counting.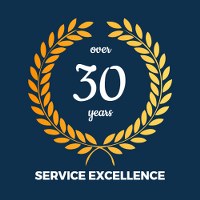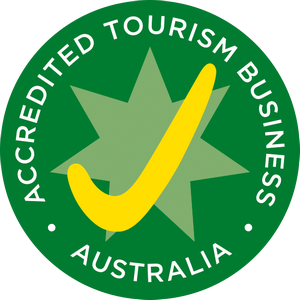 ARRIVAL PROCEDURE
All arriving passengers are to make their way to the Con-X-ion counter prior to collecting their luggage. The departure schedule will be displayed at the counter.
Passengers are required to be at the counter ready to depart 10 minutes prior to departure time.
Passengers are expected to actively look for their driver who will be wearing a blue shirt and red Con-x-ion hat.
If you require assistance, please phone 1300 266 946 or +61 7 5556 9888.
LATE FLIGHTS
Passengers arriving from delayed flights, who missed the last service of the day, are required to make alternative travel arrangements at their own expense. Passengers booked on/who missed the last service hour will be eligible for a refund for the unused service. If your flight has been delayed please contact Con-X-ion immediately on 1300 266 946.

*Please note: Our services are unable to wait for delayed flights or late passengers. Con-X-ion is not responsible for delayed flights.

 
DEPARTING PROCEDURE
Your service should arrive during the 20-minute window outlined on your confirmation. You must be ready and waiting for the entirety of your pick up window.
If you miss your allocated service please make contact with Con-x-ion directly on 1300 266 946 (Australian) or +61 7 5556 9888 (international) ASAP. Ask your hotel/concierge if you require assistance.
Please ensure your mobile is switched on in case we need to contact you.
Passengers that are not found may not be eligible for refund or reimbursement.
Please do not depart in a taxi without making contact with Con-x-ion first.