Action Packed Holidays with Relaxing Views of the Ocean and Surf Spots in Oz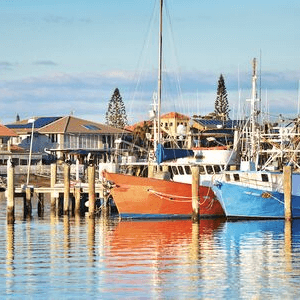 Everything you need for a holiday escape can be enjoyed in Sunshine Coast Airport to Mooloolaba.  Thriving food scene and the vast hinterland are just some of the many natural treasures you can enjoy both in Mooloolaba and Sunshine Coast Airport. Home to many renowned surfing areas and holiday sports, this tourism haven is indeed a must stop destination in Australia.
Surrounded by many beaches, there are also plenty of restaurants and dining adventures to experience in Sunshine Coast Airport. The lush hinterland is just a few minutes away and Sunday Markets make weekends even more fun and exciting. With a lively crowd and an endearing atmosphere, you are definitely at the right place for a holiday.
Mooloolaba is a suburb of adventure and exciting activities to do. Experience Deep-Sea Fishing, enjoy thrill rides and adrenaline pumping adventures, or swim together with the humpback whales. A seafood cruise is also something to look forward to while in the area. Complete your Mooloolaba adventure with a hinterland tour to be closer with the fauna and flora of the area. Several pieces of heaven is within our reach in the beautiful escape and bustling hub of south east Queensland.
Mooloolaba is also one of the best destinations for couples and honeymooners. Romantic getaways and intimate experiences are abundant in the suburb. Enjoy whale watching while sipping a glass of wine or go on an adventure in Bribie Island. Whether it's touring around or chilling in a restaurant, Mooloolaba's hidden treasures will keep you satisfied.
Sunshine Coast offers a vibrant and high-pumping adventure in Aussie. There's plenty of surfing spots to conquer and beachlife and night entertainment are immeasurably exciting. Spectacular bars and hangout places are also plenty and friendly, making you feel close to home even while on foreign land.
Prepare to transport from Sunshine Coast Airport to Mooloolaba and experience the wonderful adventures that await your journey between these two equally stunning destinations. A complete authentic Australian experience awaits.
Doesn't matter whatever time of the year you'll be visiting, you'll surely not get bored with some of the best things to do and explore next time you visit from Sunshine Coast  Airport to Mooloolaba QLD (and back) all year round.