Coastal Hub Adventures and Destinations in Queensland's Winter Playgrounds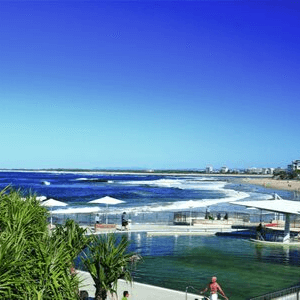 Loved for its great beaches and beautiful hinterland, Caloundra is one of the great places to be in Australia.  A bus from Sunshine Coast Airport to Caloundra will take you half an hour drive via the Sunshine Motorway/State Route 70 and the Nicklin Way. Both destinations offer a unique adventure, but with the best intentions to create your perfect holiday.
Home to the Pumicestone Passage, Caloundra is a coastal town and home to many beaches perfect for swimming and surfing. Among these popular surf beaches include the Dicky, Moffat, Bulcock, Golden Beaches, and the Kings. The beautiful hinterland is also a part of the many stunning nature destinations one can enjoy when visiting Caloundra.
Caloundra is a holiday resort town and one of the best places to retire in Queensland. It is originally a destination for retirees but slowly emerged to become one of the excellent surf beaches in Australia. The region is also loved for its rather balmy and subtropical climate and easy lifestyle. Fishing and water sports are plenty in the region. Caloundra is known to be one of the most southerly resort and beach towns on the Sunshine Coast area and among the year-round wonders to explore in Queensland.
Boating adventures can be enjoyed via accessing the Pumicestone Passage that separated Bribie Island from the mainland. Caloundra also serves as the gateway to the Sunshine Coast Hinterland where craft galleries and local artisan products can be found. Entertainment locations such as Montville and Eumundi can be accessed through this area.
Sunshine Coast Airport is a complete stunner. With its pristine beaches and world class hotel facilities, living the life of adventure and comfort is quite possible in the suburb. Springtime from September to November would be the best time of the year to head to Sunshine Coast. The sun is quite cool and appealing and rainfall is quite less during this season.
Sunshine Coast Airport to Caloundra is a must adventure on your bucket list. Pack your bags and explore the hinterlands, conquer, the waves or simply enjoy the natural beauty that this scenic route offers.
Doesn't matter whatever time of the year you'll be visiting, you'll surely not get bored with some of the best things to do and explore next time you visit from Sunshine Coast  Airport to Caloundra QLD (and back) all year round.
Caloundra to Sunshine Coast Airport Bus
If you're traveling between Caloundra & Sunshine Coast Airport, be sure to catch Con-X-ion's Caloundra to Sunshine Coast Airport bus for a hassle-free travel to your destination. Regular daily services are available. You get to choose times and pickup and dropoff points suitable to your requirements. Hop aboard, sit back and relax, and let Con-X-ion  transfer you in stylish comfort to your destination.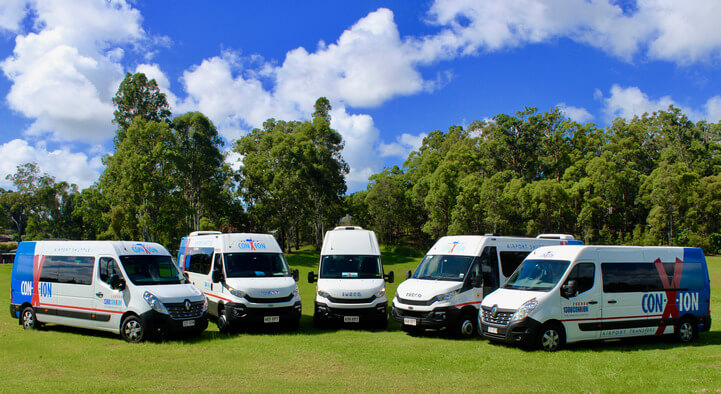 Top Things to Do & See for Sunshine Coast Airport <> Caloundra Trip

Australia Zoo

A 1,000 acre zoo located near the Glass House Mountains offers more than enough daytime entertainment for the whole family. Owned by the famous Steve Irwin's family, this wildlife conservation area is home to a huge collection of world animals and other varied wildlife. Crocodiles are considered to be the highlight of the show in this local destination. It was built in 1970 and was originally known as Beerwah Reptile Park.
The Big Pineapple

One of the eye-catching iconic sites in Sunshine Coast is the Big Pineapple, an observation deck and a heritage-listed tourist destination in Woombye. Designed by Peddle Thorp and Harvey, Paul Luff, and Gary Smallcombe and Associates, the huge pineapple is also an onsite cafe and a popular landmark in the region. The area is highlighted every year during the celebration of the Big Pineapple Festival.
Hasting Streets

Located in Noosa Heads, Sunshine Coast, Hasting Streets serves as the shopping district, food and dining destination and still a part of the beach attraction near Sunshine Coast Airport. It is a relaxed and friendly area that features several restaurants. Located nearly two hours from the suburban areas of Brisbane, it is considered to be one of the most visited streets in Sunshine Coast.
Glass House Mountains

Thirteen hills that abruptly obscure the view of the coastal plains, making it a wonderful site to see is the Glass House Mountains. This popular scenic beauty in Sunshine Coast is a landmark and one of the major backdrops of beauty in the area. The mountains are also a great destination where you can do picnics, nature walks, and hiking together with the whole family or friends. It is included in the Queensland National Heritage Register since 2007.

Point Cartwright Drive

Nature enthusiasts will have a great time at the Point Cartwright Drive. Located at the western end of the Bulcock Esplanade is the 4 kilometer walking trail that passes through Kings Beach and Shelley Beach. Point Cartwright Drive also extends to the Moffat Headland where you can truly absorb the beauty of the area. A lighthouse is accessible within the path and you can descend to the Mooloolah River as you complete this stunning trail.
Corbould Park Racecourse

Situated just an hour away from the busy streets of Brisbane and a few minutes from the main downtown Caloundra is a place of excitement and entertainment. Corbould Park Racecourse in Sunshine Coast Turf Club, one of the best racecourses in the state, regularly hosts meets every Sunday. It is a great place for manly bonding time as well as for a different taste of Caloundra's offerings.
Kings Beach

Any Australian explorer would not miss the chance to enjoy the best beaches in the region. King Beach is one of the most patrolled beaches in Sunshine Coast. Picnic areas, playground, barbeque pits, and showers are just a few of the conveniences available in the vicinity. There is also a saltwater swimming pool available on the area perfect for waddling and kids. Recreational facilities and disabled access are also available onsite.
The SS Dicky Propeller

A boat that ran in 1893 with a crew of 11 was burnt out during a local dance in the area. However, even without its former glory, it's still an iconic landmark and attraction in the area. This iron screw steam vessel was built in 1883 and was originally located by the beach but was removed to be able to prevent causing problems to beach swimmers and surfers. At present, the remaining propeller is displayed in front of the public toilets in Dicky Beach.
Who We Are
With over 30 years of experience in the field of transportation, Con-X-ion is a trusted provider of direct airport shuttle services within Australia. We also provide charter options and premium transport services in various parts of Queensland, as well as Sydney and Melbourne areas.
Our mission is to provide timely, comfortable, and convenient way to travel for each of our customer. Our proven track record as a direct shuttle and private transport and our unmatched customer service are what sets Con-X-ion apart in the industry.
Service excellence for more than 30 years, completed 10 million transfers -- and counting.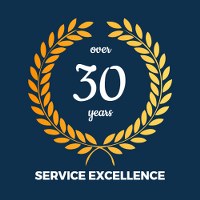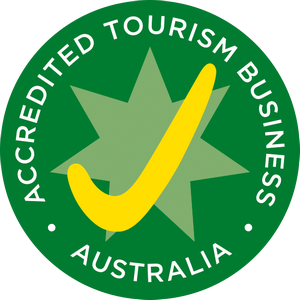 ARRIVAL PROCEDURE
All arriving passengers are to make their way to the Con-X-ion counter prior to collecting their luggage. The departure schedule will be displayed at the counter.
Passengers are required to be at the counter ready to depart 10 minutes prior to departure time.
Passengers are expected to actively look for their driver who will be wearing a blue shirt and red Con-x-ion hat.
If you require assistance, please phone 1300 266 946 or +61 7 5556 9888.
LATE FLIGHTS
Passengers arriving from delayed flights, who missed the last service of the day, are required to make alternative travel arrangements at their own expense. Passengers booked on/who missed the last service hour will be eligible for a refund for the unused service. If your flight has been delayed please contact Con-X-ion immediately on 1300 266 946.

*Please note: Our services are unable to wait for delayed flights or late passengers. Con-X-ion is not responsible for delayed flights.

 
DEPARTING PROCEDURE
Your service should arrive during the 20-minute window outlined on your confirmation. You must be ready and waiting for the entirety of your pick up window.
If you miss your allocated service please make contact with Con-x-ion directly on 1300 266 946 (Australian) or +61 7 5556 9888 (international) ASAP. Ask your hotel/concierge if you require assistance.
Please ensure your mobile is switched on in case we need to contact you.
Passengers that are not found may not be eligible for refund or reimbursement.
Please do not depart in a taxi without making contact with Con-x-ion first.