Explore the Mecca of Tourism of Australia to The Heart of Sunshine Coast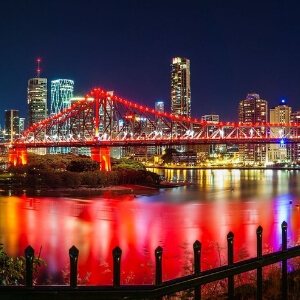 Brisbane is becoming one the most popular tourist destinations in Australia. If you would want to escape the busy streets and sparkling lights of the metros such as Sydney, Brisbane is the best place to spend your vacation. Despite the long 3.5-hour travel from Brisbane to Maroochydore, it would be a pleasant and memorable experience to see and experience how these two destinations are too different yet too alike in many ways possible.
A couple of days is not enough to explore all the beautiful offerings of Brisbane. There are so many activities and places to go up to the East Coast so be sure to include a few extra days of free time for exploring on your itinerary. The people are also the highlight of your visit. With an awesome crowd and a friendly neighborhood, you'll enjoy your stay.
There are many places and reasons why you'll enjoy your Maroochydore to Brisbane adventure. South Bank along offers a tremendous number of options to do and places to go while in the city. This 17-hectare paradise with a sub-tropical forest, a man-made beach, several cultural sites with food destinations featuring cuisine from around the globe. It also features several parks, rollerblading areas and a riverside promenade. You can enjoy lazily walking around the area or enjoy a picnic together with your family and loved ones. The Queensland Museum, Queensland Performing Arts Centre and many other galleries are available in the area.
Beach lovers should pack their gears and jump into the Maroochydore beaches. There are several other water sports and activities to do around the coastal area. With several surf clubs available in the area, any beginner or pro surfer would love checking out their skills on the beach.
For a calmer escape, you can head to the Maroochy River where you can swim or play in the water. Kids would also enjoy the area that offers a safe swimming area for the younger ones. There are several fishing spots in the area where locals and tourist can rent fishing gears. A picnic would be perfectly hosted near the banks of the river.
Doesn't matter whatever time of the year you'll be visiting, you'll surely not get bored with some of the best things to do and explore next time you visit from Brisbane to Maroochydore (and back) all year round.
Brisbane to Maroochydore Bus
If you're traveling between Brisbane & Maroochydore, be sure to catch Con-X-ion's buses from Brisbane  to Maroochydore for a hassle-free travel to your destination. Regular daily services are available. You get to choose times and pickup and dropoff points suitable to your requirements. Hop aboard, sit back and relax, and let Con-X-ion  transfer you in stylish comfort to your destination.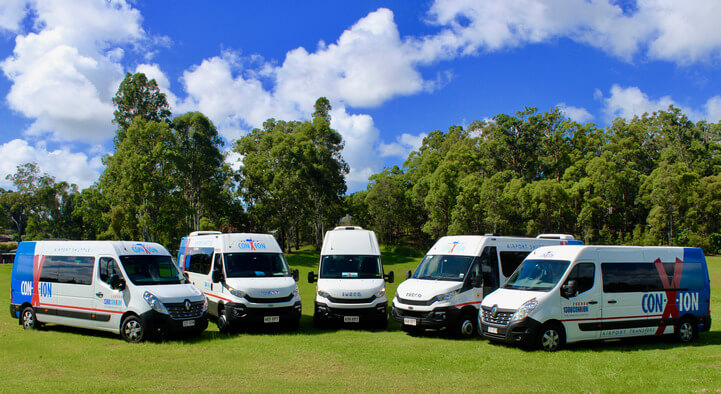 Top Things to Do & See for Brisbane <> Maroochydore Trip

New Farm Park

Feeling like a local and get to experience a scenic ferry ride along the Brisbane River to the New Farm. Pack a bag of chips or grab some burgers and drinks as you enjoy your leisurely stride along the river just in time before day breaks or the sun set down. You can catch a Farmers Market after during the weekends of watch a music or film festival after at the Brisbane Powerhouse.
The River Cruise

If you would want to enjoy a less busy or less pop experience over the waters, a River Cruise is the ideal definition of fun and relaxation for you. It's as fun as the New Farm Park experience and will bring you close to the Brisbane River. A preferred option for most backpacker type of tourists or for those who prefer strolling along the less travelled destinations in Brisbane. It gives you access to Brisbane's scenic views.
Lone Pine Koala Sanctuary

The Koala, beside the Kangaroo is one of the iconic symbols of Australia. A close encounter is not the only experience you'll get to experience in the sanctuary. You'll be able to get access to knowledge and ideas on how to keep and conserve these cute little animals. There are also Tasmanian devils, wombats and a lot of endemic Aussie wildlife residing in the sanctuary. It's the best place to visit to get closer to Australia's rich fauna.
Night Markets at the Boundary Street

Just a few minutes from the busy streets of Brisbane at the West End is Boundary Street Markets. The spot is open every Friday and Saturday starting at 4pm up to 10pm. You'll see a lot of quirky bars, coffee places, restaurants with delectable dishes and live music venues you can dance and party the night away. There are a lot of cheap food stalls to satisfy your hunger and pop-up bars where you can enjoy a cocktail or two.

Paradise Seaplanes

A trip to paradise best describes the warm waters at the Maroochy Rivers. You can enjoy taking a cruise in the area. Looking for a new adrenalin rush? Cruise the waters while flying high and low on an adventure flight in one of the Paradise Seaplanes. It's the best access you must see the best views of the entire Maroochydore as well as the coastlines. The Wilga 80 warbird with its open doors is thrilling adventure created for your wild side.
Holey Moley

If the water sports in the morning will not tire you out, there are many other activities to enjoy even at nighttime in Maroochydore. The Ocean Street night stirp is one of the best places to be, at night in Maroochydore. There are several themed bowling alleys, karaoke places, mini golf courses and cocktail bars. The area is known to be the entertainment haven in the region and a must destination when the sun goes down in Maroochydore.
Coast Store

Located opposite the Maroochy River is the busy Esplanade and the First Avenue. Picture perfect Hamptons-style cottages and beach shack vibe backgrounds are the best place to get souvenir photos to populate your social media accounts. There are also several stores where you can buy furniture, fashion items, books, gifts and unique items you can take home after your one of a kind vacations in the area.
The Silva Spoon

Eclectic vibes and posh places to relax, sit back and simply enjoy Maroochydore can be enjoyed at The Silva Spoon. The Bohemian-style coffee and tea emporium is a perfect destination where you can reconnect with friends, bring a special someone or enjoy solitude alone. Even the Royals, Meghan Markle, approved the destination as a must-go destination when your found yourself in the shores of Maroochydore.
Who We Are
With over 30 years of experience in the field of transportation, Con-X-ion is a trusted provider of direct airport shuttle services within Australia. We also provide charter options and premium transport services in various parts of Queensland, as well as Sydney and Melbourne areas.
Our mission is to provide timely, comfortable, and convenient way to travel for each of our customer. Our proven track record as a direct shuttle and private transport and our unmatched customer service are what sets Con-X-ion apart in the industry.
Service excellence for more than 30 years, completed 10 million transfers -- and counting.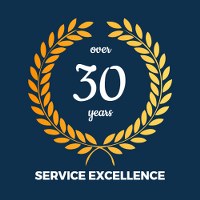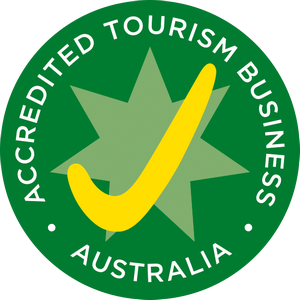 ARRIVAL PROCEDURE
All arriving passengers are to make their way to the Con-X-ion counter prior to collecting their luggage. The departure schedule will be displayed at the counter.
Passengers are required to be at the counter ready to depart 10 minutes prior to departure time.
Passengers are expected to actively look for their driver who will be wearing a blue shirt and red Con-x-ion hat.
If you require assistance, please phone 1300 266 946 or +61 7 5556 9888.
LATE FLIGHTS
Passengers arriving from delayed flights, who missed the last service of the day, are required to make alternative travel arrangements at their own expense. Passengers booked on/who missed the last service hour will be eligible for a refund for the unused service. If your flight has been delayed please contact Con-X-ion immediately on 1300 266 946.

*Please note: Our services are unable to wait for delayed flights or late passengers. Con-X-ion is not responsible for delayed flights.

 
DEPARTING PROCEDURE
Your service should arrive during the 20-minute window outlined on your confirmation. You must be ready and waiting for the entirety of your pick up window.
If you miss your allocated service please make contact with Con-x-ion directly on 1300 266 946 (Australian) or +61 7 5556 9888 (international) ASAP. Ask your hotel/concierge if you require assistance.
Please ensure your mobile is switched on in case we need to contact you.
Passengers that are not found may not be eligible for refund or reimbursement.
Please do not depart in a taxi without making contact with Con-x-ion first.