Explore the Mecca of Tourism of Australia to The Heart of Sunshine Coast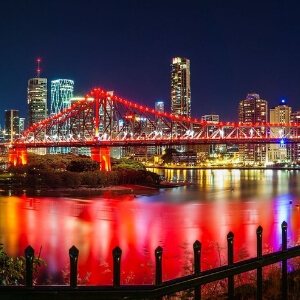 Brisbane is becoming one the most popular tourist destinations in Australia. If you would want to escape the busy streets and sparkling lights of the metros such as Sydney, Brisbane is the best place to spend your vacation. Despite the long 3.5-hour travel from Brisbane to Maroochydore, it would be a pleasant and memorable experience to see and experience how these two destinations are too different yet too alike in many ways possible.
A couple of days is not enough to explore all the beautiful offerings of Brisbane. There are so many activities and places to go up to the East Coast so be sure to include a few extra days of free time for exploring on your itinerary. The people are also the highlight of your visit. With an awesome crowd and a friendly neighborhood, you'll enjoy your stay.
There are many places and reasons why you'll enjoy your Maroochydore to Brisbane adventure. South Bank along offers a tremendous number of options to do and places to go while in the city. This 17-hectare paradise with a sub-tropical forest, a man-made beach, several cultural sites with food destinations featuring cuisine from around the globe. It also features several parks, rollerblading areas and a riverside promenade. You can enjoy lazily walking around the area or enjoy a picnic together with your family and loved ones. The Queensland Museum, Queensland Performing Arts Centre and many other galleries are available in the area.
Beach lovers should pack their gears and jump into the Maroochydore beaches. There are several other water sports and activities to do around the coastal area. With several surf clubs available in the area, any beginner or pro surfer would love checking out their skills on the beach.
For a calmer escape, you can head to the Maroochy River where you can swim or play in the water. Kids would also enjoy the area that offers a safe swimming area for the younger ones. There are several fishing spots in the area where locals and tourist can rent fishing gears. A picnic would be perfectly hosted near the banks of the river.
Doesn't matter whatever time of the year you'll be visiting, you'll surely not get bored with some of the best things to do and explore next time you visit from Brisbane to Maroochydore (and back) all year round.