Related Routes

A Quiet Sanctuary and Close to Nature Adventure from Brizzie to Cooroy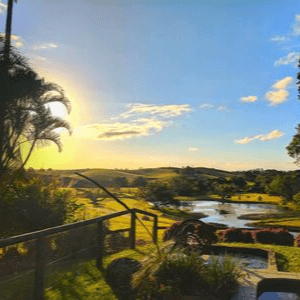 Cooroy, Australia is one of historical destinations in Queensland loved for its top notch woodwork industry. A family-friendly destination that boasts of several local attractions to enjoy and explore, there are also a few natural escapes and heritage experiences available in the region. It will take you an hour and a half drive from Brisbane Airport to Cooroy. Brisbane, as always, is one of the best cities to visit when exploring Australia.
Home to the Cooroy Mountain Spring Water, this blessing from nature flows from Cooroy Mountain and is sold all over Australia. Fishing areas, exhibition spaces, lake adventures, local crafts and artists, and tranquil spots for adventure and relaxation are a few of the things you'll get to enjoy in the region.
Brisbane may seem to be a crowded place to enjoy a quiet escape in. Do not be fooled into thinking that the city is too commercialised as a tourist attraction. Although a modern city, Brisbane is rich in culture and history and a massive destination that has a lot of surprises under its sleeves. Cooroy is an equally stunning place to be, with less crowd and hustle but still offering a balance of modern and natural attractions that can be enjoyed all year round. Brisbane to Cooroy is truly an adventure and travel experience you should not miss.
A piece of every possible travel to-do list or wish list can be found and enjoyed in Cooroy. Whether it's getting close to nature or singing your heart out at a concert venue, you will find something special or something perfect for your traveler's taste. It is a town worth the visit and a destination to be kept in your memory for a long time.
Brisbane, one the other hand, is a massive tourist destination worthy to be explored. It offers a mix of experiences and possibilities you can enjoy all year round. Whether it's dining in fine restaurants or discovering a weird dish, there are still plenty of mysteries surrounding the area worth your time and attention.
If you're a visiting tourist, aim to stay no less than a week to be able to fully enjoy and explore several potential areas and attractions suited for your taste and needs as a traveler. Prepare for a one of a kind adventure as you explore these suburbs.
Doesn't matter whatever time of the year you'll be visiting, you'll surely not get bored with some of the best things to do and explore next time you visit from Cooroy to Brisbane (and back) all year round.
Cooroy to Brisbane Bus Transport
If you're traveling between Cooroy & Brisbane, be sure to catch Con-X-ion's Brisbane to Cooroy shuttle bus transfers for a hassle-free travel to your destination. Regular daily services are available so you get to choose times and pickup and dropoff points suitable to your requirements. Hop aboard, sit back and relax, and let Con-X-ion transfer you in stylish comfort to your destination.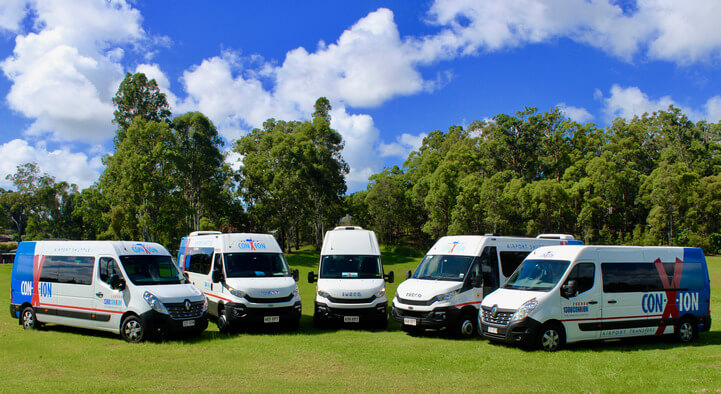 Top Things to Do & See for Brisbane <> Cooroy Trip

Mount Coot-Tha

Nature lovers will definitely find paradise as they enjoy and explore what Mount Coot-Tha offers. A mountain located in the suburb of the city, this local attraction also features a public library and the home of the Botanic Gardens of Brisbane. While it served as the home of the Yugarapul Aboriginal people once, there is no community existing in the region at present.
Queen Street Mall

Shopping has always been an exciting activity included when traveling. Hit the stalls and have a fun time going around the boutiques at the Queen Street Mall, a pedestrian mall located at the heart of Brisbane. There are over 700 retailers inside the hotel with more than 40,000 square meters of shopping and dining place for you to enjoy and explore.
Treasury Casino and Hotel Brisbane

A former government building that has been converted into a casino hotel sits stunningly overlooking the Brisbane River. It is one of the upscale destinations in the region where you can play all night long or simply enjoy dining or sipping on fine wines in one of the bars in the area. Elegant quarters are also available in the area which currently has 6 restaurants and 5 bars onsite.
Queensland Art Gallery

Exploring and understanding what Brisbane has to offer would be incomplete unless you head to the Queensland Art Gallery. This gallery is also a museum that features a huge collection of historical arts and artifacts, modern contemporary arts, and other interesting pieces of history and culture that will immerse you even deeply into the unique Brisbane experience. Located at the South Bank precinct, it is a part of the Queensland Cultural Centre.
Cooroy Butter Factory Arts Centre

The Cooroy Butter Factory Arts Centre is a workshop, events venue ,and exhibition all rolled into one. There is also a pottery studio where you can enroll in classes and learn the art of pottery making. Whether it's shopping for unique souvenirs or simply enjoying the events regularly hosted in the region, the arts centre is indeed one of the best escape for artists and craft enthusiasts visiting the area.
Cooroy Golf Club

Hit the tea and socialise with friends and colleagues as you enjoy the course at Cooroy Golf Club. This 18-hole golf course is a town favourite and is known for its welcoming appeal and services to its clients. There's plenty of challenges to enjoy for both the casual and professional golfers. Recreational and dining facilities are also available onsite.
Noosa Botanic Gardens

Situated in Cooroy, the Noosa Botanic Gardens is one of the most beautiful oasis in the region. Whether you want to enjoy a great view or head somewhere where you can have a picnic or a relaxing afternoon, heading to the Noosa Botanic Gardens would be an ideal adventure you can include in your Cooroy trip. There is a wide variety of flora to enjoy in the botanic garden as well as a nice view of the lake area.
Mount Cooroy

Admiring nature's gift to Cooroy is what you'll get to enjoy and more at Mount Cooroy. There is something extra special and relaxing in enjoying these landforms while inhaling fresh air and absorbing the warm rays of the sun and simply taking in such a stunning view. This destination is one of the best landforms in the region where you can take souvenirs or even have photo shoots. An amazing cloud formation is worth the wait during sunset time in Mount Cooroy.
Who We Are
With over 30 years of experience in the field of transportation, Con-X-ion is a trusted provider of direct airport shuttle services within Australia. We also provide charter options and premium transport services in various parts of Queensland, as well as Sydney and Melbourne areas.
Our mission is to provide timely, comfortable, and convenient way to travel for each of our customer. Our proven track record as a direct shuttle and private transport and our unmatched customer service are what sets Con-X-ion apart in the industry.
Service excellence for more than 30 years, completed 10 million transfers -- and counting.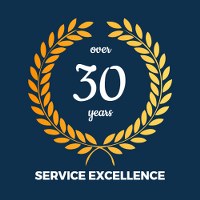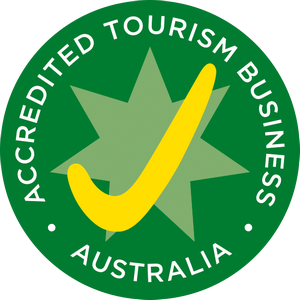 ARRIVAL PROCEDURE
All arriving passengers are to make their way to the Con-X-ion counter prior to collecting their luggage. The departure schedule will be displayed at the counter.
Passengers are required to be at the counter ready to depart 10 minutes prior to departure time.
Passengers are expected to actively look for their driver who will be wearing a blue shirt and red Con-x-ion hat.
If you require assistance, please phone 1300 266 946 or +61 7 5556 9888.
LATE FLIGHTS
Passengers arriving from delayed flights, who missed the last service of the day, are required to make alternative travel arrangements at their own expense. Passengers booked on/who missed the last service hour will be eligible for a refund for the unused service. If your flight has been delayed please contact Con-X-ion immediately on 1300 266 946.

*Please note: Our services are unable to wait for delayed flights or late passengers. Con-X-ion is not responsible for delayed flights.

 
DEPARTING PROCEDURE
Your service should arrive during the 20-minute window outlined on your confirmation. You must be ready and waiting for the entirety of your pick up window.
If you miss your allocated service please make contact with Con-x-ion directly on 1300 266 946 (Australian) or +61 7 5556 9888 (international) ASAP. Ask your hotel/concierge if you require assistance.
Please ensure your mobile is switched on in case we need to contact you.
Passengers that are not found may not be eligible for refund or reimbursement.
Please do not depart in a taxi without making contact with Con-x-ion first.