A Quiet Sanctuary and Close to Nature Adventure from Brizzie to Cooroy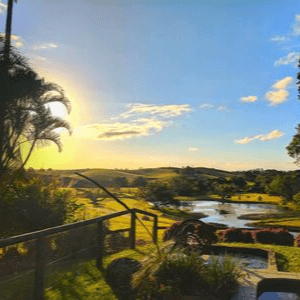 Cooroy, Australia is one of historical destinations in Queensland loved for its top notch woodwork industry. A family-friendly destination that boasts of several local attractions to enjoy and explore, there are also a few natural escapes and heritage experiences available in the region. It will take you an hour and a half drive from Brisbane Airport to Cooroy. Brisbane, as always, is one of the best cities to visit when exploring Australia.
Home to the Cooroy Mountain Spring Water, this blessing from nature flows from Cooroy Mountain and is sold all over Australia. Fishing areas, exhibition spaces, lake adventures, local crafts and artists, and tranquil spots for adventure and relaxation are a few of the things you'll get to enjoy in the region.
Brisbane may seem to be a crowded place to enjoy a quiet escape in. Do not be fooled into thinking that the city is too commercialised as a tourist attraction. Although a modern city, Brisbane is rich in culture and history and a massive destination that has a lot of surprises under its sleeves. Cooroy is an equally stunning place to be, with less crowd and hustle but still offering a balance of modern and natural attractions that can be enjoyed all year round. Brisbane to Cooroy is truly an adventure and travel experience you should not miss.
A piece of every possible travel to-do list or wish list can be found and enjoyed in Cooroy. Whether it's getting close to nature or singing your heart out at a concert venue, you will find something special or something perfect for your traveler's taste. It is a town worth the visit and a destination to be kept in your memory for a long time.
Brisbane, one the other hand, is a massive tourist destination worthy to be explored. It offers a mix of experiences and possibilities you can enjoy all year round. Whether it's dining in fine restaurants or discovering a weird dish, there are still plenty of mysteries surrounding the area worth your time and attention.
If you're a visiting tourist, aim to stay no less than a week to be able to fully enjoy and explore several potential areas and attractions suited for your taste and needs as a traveler. Prepare for a one of a kind adventure as you explore these suburbs.
Doesn't matter whatever time of the year you'll be visiting, you'll surely not get bored with some of the best things to do and explore next time you visit from Cooroy to Brisbane (and back) all year round.