Catching Sun and Waves from Popular Beaches of Queensland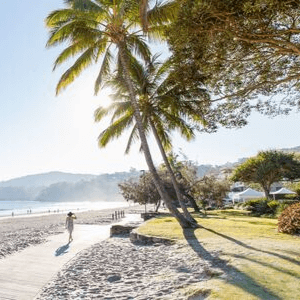 Surfers Paradise is mainly a three kilometer strip of golden sand and a favourite domestic and international escape in Australia. Noosa offers a similar escape, but with more colourful bays and expansive beaches to boot. Surfers Paradise to Noosa is indeed one of the best holiday escapes for beach goers and water activity enthusiasts. Get ready to enjoy a tan and surf your hearts out in these two Queensland suburbs.
The main streets of Surfers Paradise are filled with shopping and entertainment options. Cavill Avenue, named after the founder of Surfers Paradise James Cavill, is home to pedestrian malls and other fun things to try and experience in Surfers Paradise. Also known as Surfers, high-rise apartments are commonly associated with the general look of the region.
Noosa is a lovely stop when you go travelling around Queensland. Although it can be quite expensive to enjoy world-class services and facilities here, there are actually free experiences to explore in the city. The sunsets are captivating and there are plenty of rivers to frolic around. The suburb name was taken from the Aboriginal term Noosa meaning shade or shadows. This is believed to be in reference to the tall forests in the area. The Kabi Tribe where the first settlers in the region before the Europeans arrived in the 1800s.
The sun, the beaches, and the party scene are the best activities you'll enjoy in Surfers Paradise especially during the peak seasons. There are around 20,000 tourists in the region every day so prepare for the crowd and some lines during the summer time, the peak season for tourism in Surfers Paradise.
A bus from Surfers Paradise to Noosa will take around 2 and a half hours and would be a great time to plan your next adventure as you hop from one beach to another from Surfers Paradise to Noosa. Grab your surf boards, apply sunblock, and be ready to enjoy the waves and the Australian sun from these two top beach destinations in Oz.
There are plenty of fun places and activities to do from Noosa to Surfers Paradise. Plan your adventure ahead to be able to take advantage of the best beaches during the most suitable time of the year for your dream adventures.
Doesn't matter whatever time of the year you'll be visiting, you'll surely not get bored with some of the best things to do and explore next time you visit from Noosa to Surfers (and back) all year round.
Noosa to Surfers Paradise Bus
If you're traveling between Noosa & Surfers Paradise, be sure to catch Con-X-ion's bus from Surfers Paradise to Noosa for a hassle-free travel to your destination. Regular daily services are available. You get to choose times and pickup and dropoff points suitable to your requirements. Hop aboard, sit back and relax, and let Con-X-ion  transfer you in stylish comfort to your destination.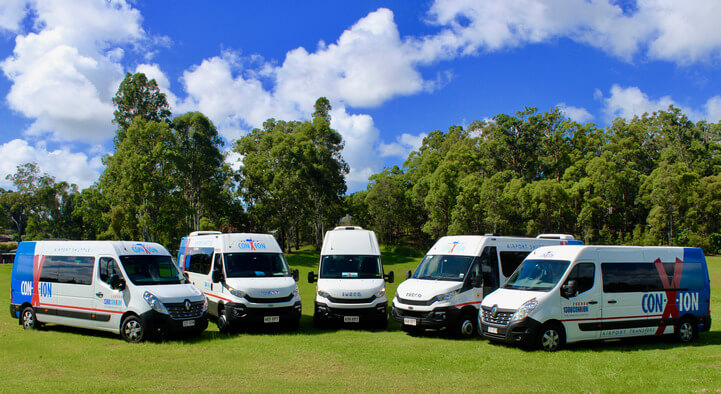 Top Things to Do & See for Surfers Paradise <> Noosa Trip

Infinity Attraction

If you enjoy unique attractions and illusions, the Infinity Attraction is among the best option for you. This fun house keeps locals and tourists captivated with the attraction's special effects and entertaining music. Enjoy the ultimate sensory experience with the whole family. Bouncy rooms, starry rooms, laser rooms, and rooms with big balls are among the main attractions you can see inside. Dining options are also available indoors.
Ripley's Believe It Or Not

A favourite local destination that has several branches around the globe, Ripley's Believe It Or Not is among the top tourist attractions in Surfers Paradise. This museum of oddities features unique attractions and mysteries such as over sized skulls, rare animal skeletons, and many more. It is located along Cavill Avenue in Surfers. Open daily, you can spend hours and hours of educational entertainment in the area.
Gold Coast Wax Museum

Located in Ferny Avenue, The Gold Coast Wax Museum is among the many indoor attractions in Surfers Paradise. Realistic wax figures of famous personalities from around the globe in different walks of life are featured in this museum. Even fictional characters are carved and modelled in wax and displayed in this museum. More personalities and wax figures are added to this collection annually.
Chevron Island

A paradise island located between Surfers Paradise and Bundall and separated by Nerang River - Chevron is one of the current favourite attractions in the area. There are two islands featured in Chevron and both offer a stunning escape for those looking for a different kind of atmosphere in the city. From small local park, scenic walking paths, and abundant trees in the area, being in this urban island definitely gives one their much-needed quick nature escape away from the city hustle and bustle.

Noosa Main Beach

Sandy beaches with wide scenic views of nature are the main things you'll love about Noosa Main Beach. Whether you are with friends or travelling alone, you'll find plenty of things to do in the area. The beach features a sand beach with relatively calm water perfect for swimming even with little kids. There is also a nature reserve and garden located nearby.  Sumptuous dishes are also served in many restaurants located in the area. 
Australia Zoo

The Australia Zoo is one of the most visited zoos in the whole of Australia. With a size of 1,000 acres, it is among the largest zoos and animal sanctuaries in the country that is home to hundreds of varied wildlife. Crocodiles are one of the main animals in this attraction owned by the Irwin family, the living family of well-known animal enthusiast Steve Irwin. Animals from different areas around the globe are also kept and nurtured in this zoo.
Aussie World

Located a few minutes away from Noosa is Aussie World. This theme park is one of the many theme parks in Australia that offers facilities for the whole family. See mascots and enjoy thrilling rides available in the park. Shops and casual dining areas are also available in this fave attraction. Events such as the Oktoberfest Feast and the Aussie World FestEVIL Halloween are celebrated in the park during the month of October.
Noosa National Park

Among the many national parks in Queensland is Noosa National Park, one of nature's gifts to the region. The area is quite large and features scenic views of beaches and mountain trails. Summit walks, coastal hiking, and wildlife viewing are a few of the things you can enjoy in the vicinity. This park is  located near Noosa Heads and the Pacific Ocean. It is on the northern area of the urban development in the region. Lake Leyba and Coolum are a few minutes away from this destination.
Who We Are
With over 30 years of experience in the field of transportation, Con-X-ion is a trusted provider of direct airport shuttle services within Australia. We also provide charter options and premium transport services in various parts of Queensland, as well as Sydney and Melbourne areas.
Our mission is to provide timely, comfortable, and convenient way to travel for each of our customer. Our proven track record as a direct shuttle and private transport and our unmatched customer service are what sets Con-X-ion apart in the industry.
Service excellence for more than 30 years, completed 10 million transfers -- and counting.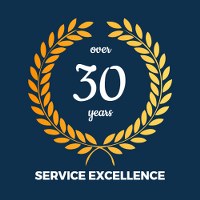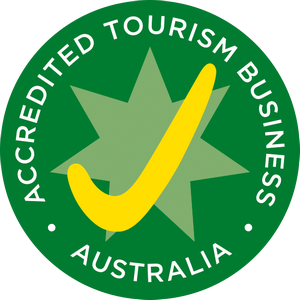 ARRIVAL PROCEDURE
All arriving passengers are to make their way to the Con-X-ion counter prior to collecting their luggage. The departure schedule will be displayed at the counter.
Passengers are required to be at the counter ready to depart 10 minutes prior to departure time.
Passengers are expected to actively look for their driver who will be wearing a blue shirt and red Con-x-ion hat.
If you require assistance, please phone 1300 266 946 or +61 7 5556 9888.
LATE FLIGHTS
Passengers arriving from delayed flights, who missed the last service of the day, are required to make alternative travel arrangements at their own expense. Passengers booked on/who missed the last service hour will be eligible for a refund for the unused service. If your flight has been delayed please contact Con-X-ion immediately on 1300 266 946.

*Please note: Our services are unable to wait for delayed flights or late passengers. Con-X-ion is not responsible for delayed flights.

 
DEPARTING PROCEDURE
Your service should arrive during the 20-minute window outlined on your confirmation. You must be ready and waiting for the entirety of your pick up window.
If you miss your allocated service please make contact with Con-x-ion directly on 1300 266 946 (Australian) or +61 7 5556 9888 (international) ASAP. Ask your hotel/concierge if you require assistance.
Please ensure your mobile is switched on in case we need to contact you.
Passengers that are not found may not be eligible for refund or reimbursement.
Please do not depart in a taxi without making contact with Con-x-ion first.