Catching Sun and Waves from Popular Beaches of Queensland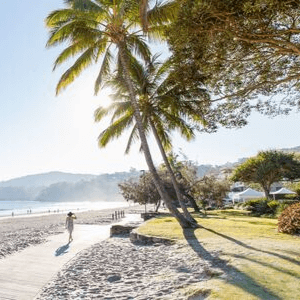 Surfers Paradise is mainly a three kilometer strip of golden sand and a favourite domestic and international escape in Australia. Noosa offers a similar escape, but with more colourful bays and expansive beaches to boot. Surfers Paradise to Noosa is indeed one of the best holiday escapes for beach goers and water activity enthusiasts. Get ready to enjoy a tan and surf your hearts out in these two Queensland suburbs.
The main streets of Surfers Paradise are filled with shopping and entertainment options. Cavill Avenue, named after the founder of Surfers Paradise James Cavill, is home to pedestrian malls and other fun things to try and experience in Surfers Paradise. Also known as Surfers, high-rise apartments are commonly associated with the general look of the region.
Noosa is a lovely stop when you go travelling around Queensland. Although it can be quite expensive to enjoy world-class services and facilities here, there are actually free experiences to explore in the city. The sunsets are captivating and there are plenty of rivers to frolic around. The suburb name was taken from the Aboriginal term Noosa meaning shade or shadows. This is believed to be in reference to the tall forests in the area. The Kabi Tribe where the first settlers in the region before the Europeans arrived in the 1800s.
The sun, the beaches, and the party scene are the best activities you'll enjoy in Surfers Paradise especially during the peak seasons. There are around 20,000 tourists in the region every day so prepare for the crowd and some lines during the summer time, the peak season for tourism in Surfers Paradise.
A bus from Surfers Paradise to Noosa will take around 2 and a half hours and would be a great time to plan your next adventure as you hop from one beach to another from Surfers Paradise to Noosa. Grab your surf boards, apply sunblock, and be ready to enjoy the waves and the Australian sun from these two top beach destinations in Oz.
There are plenty of fun places and activities to do from Noosa to Surfers Paradise. Plan your adventure ahead to be able to take advantage of the best beaches during the most suitable time of the year for your dream adventures.
Doesn't matter whatever time of the year you'll be visiting, you'll surely not get bored with some of the best things to do and explore next time you visit from Noosa to Surfers (and back) all year round.