Oaks Calypso Plaza - Gold Coast
Perfect Hub Near Charming Villages and Natural Tourist Destinations
Relax, recuperate, and experience a much-deserved blissful holiday at the Oaks Calypso Plaza - Gold Coast. Charming beachside hotel rooms that are located at the heart of Coolangatta and minutes away from the airport. The 4.5-star hotel is a favourite destination among travelers and is well known for its picturesque views of the hinterland from its sheltered room balconies.
You can never go wrong in traveling around Coolangatta and enjoying its precious treasures when you conveniently locate yourself in this hotel. There's plenty of theme parks and attractions nearby. Easy access to the charming seaside villages and the naturally stunning hinterland is just within your reach. This is indeed the perfect hub to be in Coolangatta.
Excitement is not only limited to what the outdoors offers. The hotel staff are well-trained and offer world-class services even the most critical guests would appreciate. There is a heated pool in the area offering the best relaxing dip you'll have in Gold Coast. A spa and a fitness center is also available onsite and can keep you entertained during your stay.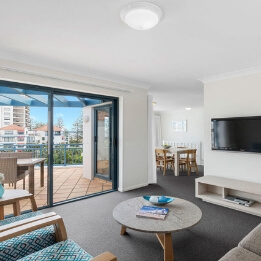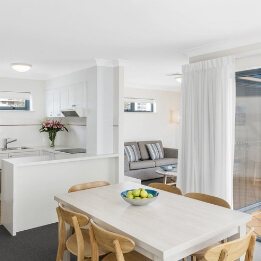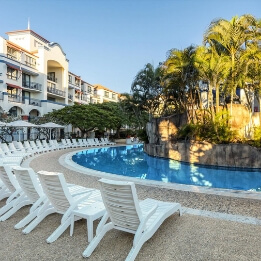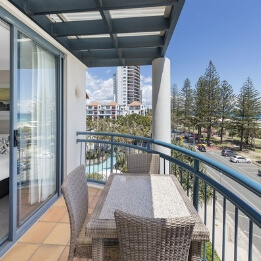 Oaks Calypso Plaza Hotel and  Nearby Attractions
Nearby Hotels: 
Greenmount Beach Hotel,Komune Resort and Beach Club Coolangatta Gold Coast, The Pink Hotel Coolangatta, Mantra Twin Towns, Mantra Coolangatta Beach, Ocean Plaza Resort Coolangatta, Bombora Resort, Reflections of the Sea, Eden Tower Apartments
Nearby Attractions:
Byron Bay, Natural Beach, Point Danger, Snapper Rocks, Tweed Mall, The Strand, Vibe Church, Tweed Heads, The Pines, Chris Cunningham Park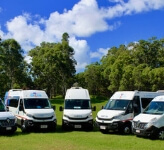 Book Oaks Calypso Plaza Hotel Transfer with Con-X-ion
Con-X-ion provides daily hotel shuttle transfers to/from top accommodations all over Queensland. Book your transfer today so we can get you hassle-free and on time to your destination, every time.
Nearby Locations Shuttle Transfers Pricing
*Note: Prices are subject to change without notice -- be sure to check via our booking form for the latest rates.
Gold Coast Airport - Dom/Int (OOL) > Oaks Calypso Plaza
$22.00
$41.00
Gold Coast Airport - Dom/Int (OOL) > Aussie Resort, Burleigh Heads
$15.00
$30.00
Gold Coast Airport - Dom/Int (OOL) > Pacific Fair Visitor Lounge
$15.00
$30.00
Gold Coast Airport - Dom/Int (OOL) > Surfers Paradise Transit Centre
$15.00
$30.00