From Queensland's East Coast to its World Best Beaches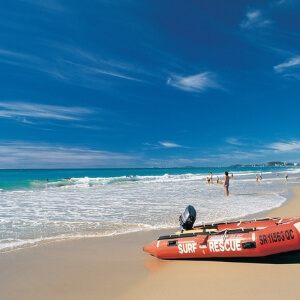 Be located at the center of fun and exciting activities right at the heart of Gold Coast via a trip from Brisbane to Broadbeach. Known for its world-class beaches, cafes, restaurants, hotels, and best hospitality services, Broadbeach is indeed the king of all the beaches in the Gold Coast. A transport from Brisbane Airport to Broadbeach takes an hour and a half, a trip worthwhile your time as Broadbeach welcomes you with its fine weather and awesome destinations.
After being overshadowed by the popular beaches at Surfers Paradise, Broadbeach is now considered as one of the top destinations for enjoying the sun and the sand in Queensland. Popularly known as Broadie for Aussies, the town has become a world-celebrated region for shopping, dining, and entertainment.
A common denominator among the most celebrated destinations in QLD would be its beautiful beaches and surfing spots. Broadbeach has plenty of this. You can check out the Kurrawa Beach or the main Broadbeach near the coast. Inner beaches include the ULTIQA Beach, Miami Beach, and Nobby's Beach. Beach breaks for surfers extend at the whole full length of the beach and moderate swells and offshore winds can be best found at the outer bar. There are also a lot of areas for fishing by the beach. The Nerang jetty and entrance wall are the best spots for fishing in the area.
Brisbane has its fair share of man-made beaches within its vicinity. However, you have a lot of outdoor activities to choose from. Popular tourist attractions include a thrilling climb up the Story Bridge, cruising around the Brisbane River, trekking and sightseeing at Mt. Coot-tha, and leisurely walks at the Brisbane Botanic Gardens.
Although these two Queensland attractions seem to be far too different in terms of the mood and vibe they offer, Brisbane and Broadbeach provide what most travelers and tourists look forward to - a lot of fun things to do under the sun with easy access to the area's popular relaxing facilities. If you're up for this experience, these two destinations should be on your list.
Doesn't matter whatever time of the year you'll be visiting, you'll surely not get bored with some of the best things to do and explore next time you visit from Broadbeach to Brisbane (and back) all year round.