City Life Adventures Leaping to A Laid-back Escape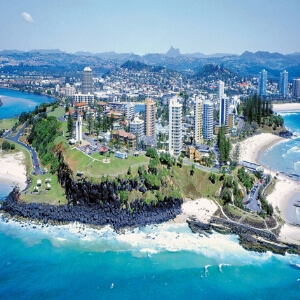 If you would want a taste of both worlds here in Queensland, you might want to catch a bus from Coolangatta to Brisbane (or the other way around) for some kind of opposite adventures but a fun holiday. You can enjoy the busy and progressive city and then later on rest and recuperate in another. Brisbane to Coolangatta is indeed a destination where you can enjoy a dose of fun and an equal dose of a serene escape.
One of the best areas you shouldn't miss when in Brisbane is South Bank. The area is considered as one of Brisbane's premier tourist destination perfect for all ages. Dining and food options are plenty and there are lots of things to do and enjoy while visiting the area. Taking in the beauty, history, and hospitality of Brisbane is indeed an adventure you should not miss.
The QAG is home to the history of Queensland's arts and artists where numerous priceless collection such as that of Drysdale, Vida Lahey, and Nolan are situated. The best part is that tours are free so you can definitely go back anytime you want. You can later on relax and enjoy a cup of tea or herbs at the herbs and tea gardens along the stretch of Clem Jones Boulevarde starting from the Victoria Abutment. A citrus orchard located nearby would be a great place to visit while in the area. Weekends are even more amazing in the area. From Friday to Sunday afternoon, you can enjoy a stretch of stalls and merchants along the Stanley Plaza.
Located at the southernmost suburb of Queensland is Coolangatta. It is named after the shipwreck in the area back in the early 1800s. Extreme adventures can be accessed via the activities featured in the area. The Gold Coast Skydive is one of the best skydive centre located on the Coast.
The Kirra and Tugun coastline are stunning spots where you can grab a blanket and enjoy a picnic. Point Danger, Eddie's Grub House, Black Sheep Espresso, Baa and Bellakai Bar are just a few of the dining options and entertainment areas you should visit in the area. If a peaceful sanctuary is what you want, Coolangatta's coastline stretch offers such.
Doesn't matter whatever time of the year you'll be visiting, you'll surely not get bored with some of the best things to do and explore next time you visit from Brisbane to Coolangatta (and back) all year round.
Bus from Brisbane to Coolangatta
If you're traveling between Coolangatta & Brisbane, be sure to catch Con-X-ion's Brisbane Airport to Coolangatta bus for a hassle-free travel to your destination. Regular daily services are available so you get to choose times and pickup and dropoff points suitable to your requirements. Hop aboard, sit back and relax, and let Con-X-ion transfer you in stylish comfort to your destination.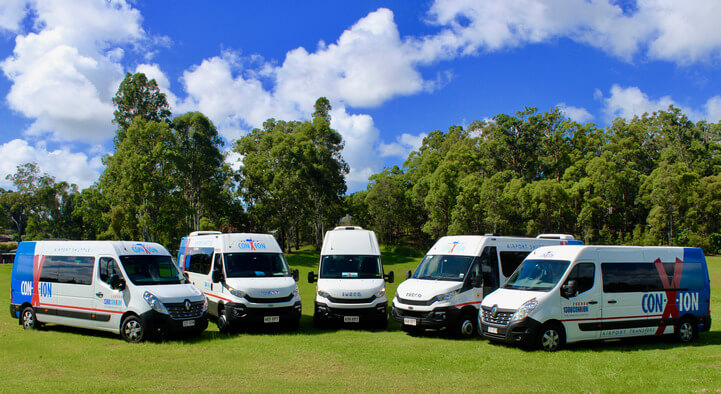 Top Things to Do & See for Brisbane <> Coolangatta Trip

Davies Park Market

A hippie community located at the West End of Brisbane is Davies Park Market. This unique market can get pretty crowded during weekends with organic local produce, groceries, unique breakfast, and bric-a-brac stalls around. If you are up to check out the agricultural produce in Brisbane, this is the right place for you. You can also get souvenirs, artisan crafts and goods as well as jewelries in the shops in the area.
Brisbane River

You can enjoy a quiet time above the iconic Brisbane River via a free ride at the CityHopper Ferry. The ferry can glide you along the fine dining spots along the coastline. You can also check out fun destinations like the Eagle Street Pier, Kangaroo Point Cliffs, South Bank Parklands, as well as the shopping precinct of Queen Street Mall. The ferry trip also passes below the Story Bridge, an experience you can relive with a nice photo.
South Bank Parklands

A living remembrance of the World Expo 88, the South Bank Parklands is one of the cherished cultural destinations in Brisbane. It is home to art sculptures, buskers, gardens, and play areas as well as a charming Nepal pavilion known as the Nepal Peace Pagoda -- the single remaining pavilion from the World Expo. A big ferris wheel attraction -- The Wheel of Brisbane -- is just sitting there waiting for a souvenir photograph with you.
Queensland Museum

Discover and learn the history of Queensland and some of its lovely cities via a visit at the Queensland Museum. You can check out the resident items, free from admission when you visit. Some works of arts are hosted every now and then in the museum but can only be accessed through a paid admission. Get access to a brief story about the ecosystems of the World Heritage Great Barrier Reef when you visit.

Gold Coast Surfing Centre

You can begin your surfing career right at the most favourite beaches of world-renowned surfers right here at Coolangatta. You can check out the Gold Coast Surfing Centre where several professional and local surf enthusiasts can help you with your surfing champion dreams. Rainbow Bay would be a best place to start conquering the waves. The Snapper Rocks is also a great surfing spot you could check for this kind of water adventure.
Captain Cook Memorial Lighthouse

The rock headlands of Captain Cook Memorial and Lighthouse locate you at two places on the same time line. Situated at the border of the Queensland and New South Wales, you can practically place one foot on Queensland and the other at New South Wales. This destination can be accessed via a scenic walk around the Coolangatta Beach by the Greenmount Beach. Take a picture and eternalise this memory.
Duranbah Beach

Be located in the place where Coolangatta got its name. Duranbah Beach is known for its strong currents and rip curls - rips that can be dangerous even for professional surfers. You can still enjoy the beach and the sun if you are not up for some nerve-wracking swells. Duranbah Beach hosts the Quicksilver Pro Gold Coast. The area is conveniently located between equally stunning surf areas Point Danger and Tweed River.
Coolangatta Events

Coolangatta hosts the most beautiful events and festivities in Queensland. Cooly is host to the annual Cooly Rocks On Festival, car shows, a lot of rock and roll and dancing events. Business conferences and seminars are also scheduled regularly in the region. The Drop Festival in Coolangatta started in 2018 takes place together with the Quicksilver Pro, a yearly surfing event supported by the World Surf League.
Who We Are
With over 30 years of experience in the field of transportation, Con-X-ion is a trusted provider of direct airport shuttle services within Australia. We also provide charter options and premium transport services in various parts of Queensland, as well as Sydney and Melbourne areas.
Our mission is to provide timely, comfortable, and convenient way to travel for each of our customer. Our proven track record as a direct shuttle and private transport and our unmatched customer service are what sets Con-X-ion apart in the industry.
Service excellence for more than 30 years, completed 10 million transfers -- and counting.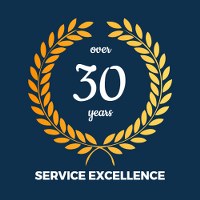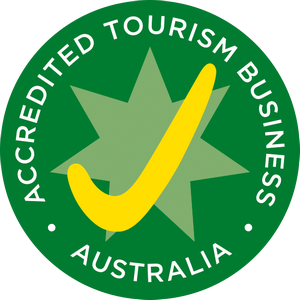 ARRIVAL PROCEDURE
All arriving passengers are to make their way to the Con-X-ion counter prior to collecting their luggage. The departure schedule will be displayed at the counter.
Passengers are required to be at the counter ready to depart 10 minutes prior to departure time.
Passengers are expected to actively look for their driver who will be wearing a blue shirt and red Con-x-ion hat.
If you require assistance, please phone 1300 266 946 or +61 7 5556 9888.
LATE FLIGHTS
Passengers arriving from delayed flights, who missed the last service of the day, are required to make alternative travel arrangements at their own expense. Passengers booked on/who missed the last service hour will be eligible for a refund for the unused service. If your flight has been delayed please contact Con-X-ion immediately on 1300 266 946.

*Please note: Our services are unable to wait for delayed flights or late passengers. Con-X-ion is not responsible for delayed flights.

 
DEPARTING PROCEDURE
Your service should arrive during the 20-minute window outlined on your confirmation. You must be ready and waiting for the entirety of your pick up window.
If you miss your allocated service please make contact with Con-x-ion directly on 1300 266 946 (Australian) or +61 7 5556 9888 (international) ASAP. Ask your hotel/concierge if you require assistance.
Please ensure your mobile is switched on in case we need to contact you.
Passengers that are not found may not be eligible for refund or reimbursement.
Please do not depart in a taxi without making contact with Con-x-ion first.