Visit the Metropolitan Region of the South to the Surf Breaks at the Point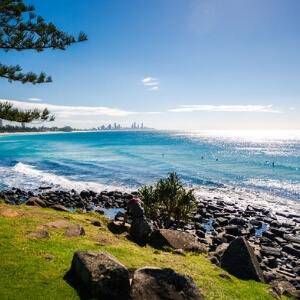 A favourite coastal region located at the metropolitan south of Brisbane is Gold Coast. Known for its exquisite beaches, premium accommodations, and fancy dining options, it is indeed one of the fave destinations in Queensland. Burleigh Heads, an equally stunning suburban destination, offers something different, but as equally stunning escape as the rest of the Gold Coast is known for.
A bus from Gold Coast Airport to Burleigh Heads takes less than half an hour. The views during the ride gives you a prologue of what to look forward to when you visit. There are elaborate canals and waterways along the way as well as a trail of natural beauty you can take home, only if you tag your favourite cameras along.
Your journey from Burleigh Heads to Gold Coast is an escapade you can really enjoy alone, with a loved one, or with the gang. Burleigh is located between the famous Surfers Paradise and the north of Coolangatta. The location already gives you an idea of the fun things you can do outdoors in the region.The beach alone is a destination for both of those who are looking for a secluded sanctuary and a wild ride. There are areas where you can relax in protected waters and spots perfect for surfing just around the headland. Walking trails and wildlife experience are also available along the ocean territory.
Seafoods are plenty with oceanfront dining experience to entertain you while you eat. Several funky restaurants are also gaining popularity in the area making it a fun place to explore the local dining cuisine in the region. Shopping areas are ample and will not disappoint. Check the inland to West Burleigh for such experiences you can enjoy during the day.
Known to be one of the premier holiday destinations in Australia, Gold Coast definitely delivers. With world-class hospitality, fabulous hotels, and a dozen of entertaining activities to do and places to go, you will never run out of things to do in the area. There's a lot of dining options and entertainment place worthy to visit in both prime destinations.
Doesn't matter whatever time of the year you'll be visiting, you'll surely not get bored with some of the best things to do and explore next time you visit from Gold Coast Airport to Burleigh Heads (and back) all year round.
Burleigh Heads to Gold Coast Airport Transport
If you're traveling between Gold Coast & Burleigh Heads, be sure to catch Con-X-ion's Gold Coast Airport to Burleigh Heads bus for a hassle-free travel to your destination. Regular daily services are available so you get to choose times and pickup and dropoff points suitable to your requirements. Hop aboard, sit back and relax, and let Con-X-ion transfer you in stylish comfort to your destination.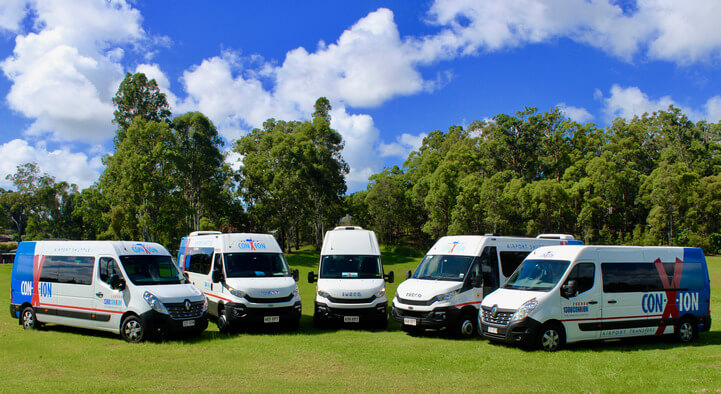 Top Things to Do & See for Gold Coast Airport <> Burleigh Heads Trip

SkyPoint Observation Deck

The SkyPoint Observation Deck is a top destination for tourists looking for some exhilarating experience above the ground. The deck is located at one of the highest peaks in Australia where tourists can see a 360-degree view of the whole of Goast Coast. Located on the 77th and 78th floor of the residential tower, the deck brings you 270 meters above ground where you can see the view of the lush hinterlands.
Springbrook National Park

A large region of pristine greeneries that makes up the wonderful skyline of the Gold Coast is the Springbrook National Park. The area is a plateau of luscious forest that is host to Gold Coast's native flora and fauna. Measuring 6500 hectares, it is a home to several other majestic locations such as the Springbrook Plateau, Mount Cougal, Natural Bridge, and the Numinbah. Bring your cameras and take as many memories of the area back home.
Warner Brothers Movie World

Fun times and a lot of exciting rides are waiting for you at the Warner Brothers Movie World. You can try the longest and fastest Hyper Coaster in the Southern Hemisphere, the DC Rivals HyperCoaster. Exhibitions are also featured at the WB Studio Showcase where you can see DC characters - both your favourite heroes and villains. The Scooby-Doo Spooky Coaster is also a favourite ride you should not miss during your visit.
Purling Brook Falls

Springbrook National Park is home to one of the largest waterfalls in Australia - the Purling Brook Falls.. Situated at the southwest region of Surfers Paradise, it is also located conveniently near the luscious hinterland of the Gold Coast. The falls is 110 meters in height and ends at the rainforest valley. You can reach the Purling Brook Falls from a suspension bridge from the National Park. Be at one with nature when you visit this esteemed destination.

David Fleay Wildlife Park

The David Fleay Wildlife Park is located on the Tallebudgera Creek. Walk trails are available in the area where a unique nocturnal house is located. Here is where you'll also see crocodiles, platypus, emus, brolgas, dingoes, and kangaroos. There are rangers around the park ready to assist you and give you a tour of the place. Daily wildlife shows are also featured in the area as well as educational programs aimed to protect threatened animals in the region.
Burleigh Art and Craft Markets

Enjoy a great family day out hosted every last Sunday of the month all year round where you can check out local art, artisan products and crafts perfect for souvenirs and memorabilias of your trip in Burleigh Heads. The Burleigh Art and Craft market also features BBQ facilities and picnic areas where you can enjoy a calm and relaxing day out. The Justin Park and the beach are located just a few steps away from the market area.
Justins Park
Nestled near the foreshore, a family day trip or a lone stroll in the morning will always be perfect at the Justin's Park. Picnic tables are available in the area so you could tag along your favourite picnic baskets and spend the day in the area. Park benches are also plenty so it's a good place to read the book you have been itching to finish. Fish and chips stalls are also available in the area for you to enjoy. A kids playground is also available onsite.
Burleigh Head National Park

A park where volcanic columns meet the sea is what Burleigh Head National Park is popularly known for. The park is home to several natural wonders which includes a tussock grassland, pandanus groves, rainforests, and eucalyptus forests. Sea-eagles sore high along the coastline making it a perfect spot for close-to-nature experiences. Australia's famous surfing point breaks are also situated in the area.
Who We Are
With over 30 years of experience in the field of transportation, Con-X-ion is a trusted provider of direct airport shuttle services within Australia. We also provide charter options and premium transport services in various parts of Queensland, as well as Sydney and Melbourne areas.
Our mission is to provide timely, comfortable, and convenient way to travel for each of our customer. Our proven track record as a direct shuttle and private transport and our unmatched customer service are what sets Con-X-ion apart in the industry.
Service excellence for more than 30 years, completed 10 million transfers -- and counting.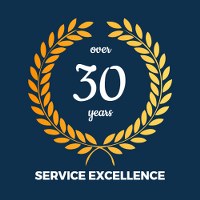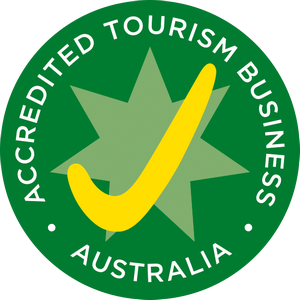 ARRIVAL PROCEDURE
All arriving passengers are to make their way to the Con-X-ion counter prior to collecting their luggage. The departure schedule will be displayed at the counter.
Passengers are required to be at the counter ready to depart 10 minutes prior to departure time.
Passengers are expected to actively look for their driver who will be wearing a blue shirt and red Con-x-ion hat.
If you require assistance, please phone 1300 266 946 or +61 7 5556 9888.
LATE FLIGHTS
Passengers arriving from delayed flights, who missed the last service of the day, are required to make alternative travel arrangements at their own expense. Passengers booked on/who missed the last service hour will be eligible for a refund for the unused service. If your flight has been delayed please contact Con-X-ion immediately on 1300 266 946.

*Please note: Our services are unable to wait for delayed flights or late passengers. Con-X-ion is not responsible for delayed flights.

 
DEPARTING PROCEDURE
Your service should arrive during the 20-minute window outlined on your confirmation. You must be ready and waiting for the entirety of your pick up window.
If you miss your allocated service please make contact with Con-x-ion directly on 1300 266 946 (Australian) or +61 7 5556 9888 (international) ASAP. Ask your hotel/concierge if you require assistance.
Please ensure your mobile is switched on in case we need to contact you.
Passengers that are not found may not be eligible for refund or reimbursement.
Please do not depart in a taxi without making contact with Con-x-ion first.