From Splendid Views to Enjoying Queensland's Golden Strip of Sand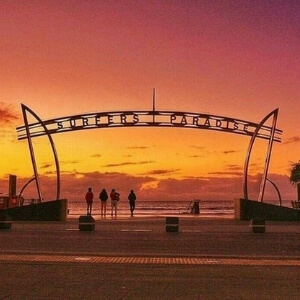 The Gold Coast is famous for its beaches perfect for surfing and outdoor fun. Coolangatta is the perfect destination to visit in the southern area of the Glitter Strip. Popularly known as "Cooly" to its locals, a 30-minute drive from Coolangatta to Surfers Paradise will even bring you closer to the best beaches and surfing destinations in Queensland. "Surfers" is the popular name for Surfers among its locals. It's an awesome trip from cool to surfing indeed.
Take a ride in a bus from Coolangata to Surfers Paradise to experience the best of both worlds in terms of water activities and outdoor adventure. You'll love the small-town vibe and the friendly locals in both Australian destinations. There is really a thin line on whether which coastline surpass the other. Take on the experience to decide.
Cooly is located just between the North South Wales border and Kirra. Here is where you'll also experience the only two north-facing beaches located in the Gold Coast – Rainbow Bay Beach and Greenmount Beach. Go further inside the city to be able to see the Snapper Rocks located at the southern part of Coolangatta. You'll ride along with the longest and the most equal waves in the globe. The lovely coastline is host to the yearly Roxy Pro and the Quicksilver Pro Surfing Championships. The laid-back beachside is one of the best destinations and sanctuary you can go to for a close to nature experience on the Coast.
Another must-go destination where you can conquer the sun and the waves is Surfers Paradise. It is considered as home to Australia's most alluring and fascinating beaches. Local and international tourists flood Surfers Paradise's beaches due to its awesome weather all year round. It is literally paradise for any outdoor enthusiast.
There are also several options when it comes to accommodations and holiday sanctuaries. With a long list of amazing theme-parks, festivities, UNESCO heritage sites and historical places. Shopping and dining are also plenty, so you'll have an equal dose of outdoor fun and delicious cuisine to fuel your next adventure outdoors.
Doesn't matter whatever time of the year you'll be visiting, you'll surely not get bored with some of the best things to do and explore next time you visit from Coolangatta to Surfers Paradise (and back) all year round.