From Splendid Views to Enjoying Queensland's Golden Strip of Sand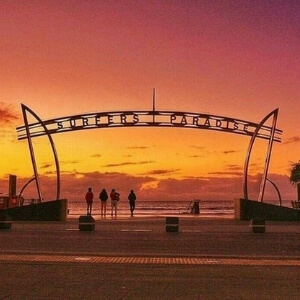 The Gold Coast is famous for its beaches perfect for surfing and outdoor fun. Coolangatta is the perfect destination to visit in the southern area of the Glitter Strip. Popularly known as "Cooly" to its locals, a 30-minute drive from Coolangatta to Surfers Paradise will even bring you closer to the best beaches and surfing destinations in Queensland. "Surfers" is the popular name for Surfers among its locals. It's an awesome trip from cool to surfing indeed.
Take a ride in a bus from Coolangata to Surfers Paradise to experience the best of both worlds in terms of water activities and outdoor adventure. You'll love the small-town vibe and the friendly locals in both Australian destinations. There is really a thin line on whether which coastline surpass the other. Take on the experience to decide.
Cooly is located just between the North South Wales border and Kirra. Here is where you'll also experience the only two north-facing beaches located in the Gold Coast – Rainbow Bay Beach and Greenmount Beach. Go further inside the city to be able to see the Snapper Rocks located at the southern part of Coolangatta. You'll ride along with the longest and the most equal waves in the globe. The lovely coastline is host to the yearly Roxy Pro and the Quicksilver Pro Surfing Championships. The laid-back beachside is one of the best destinations and sanctuary you can go to for a close to nature experience on the Coast.
Another must-go destination where you can conquer the sun and the waves is Surfers Paradise. It is considered as home to Australia's most alluring and fascinating beaches. Local and international tourists flood Surfers Paradise's beaches due to its awesome weather all year round. It is literally paradise for any outdoor enthusiast.
There are also several options when it comes to accommodations and holiday sanctuaries. With a long list of amazing theme-parks, festivities, UNESCO heritage sites and historical places. Shopping and dining are also plenty, so you'll have an equal dose of outdoor fun and delicious cuisine to fuel your next adventure outdoors.
Doesn't matter whatever time of the year you'll be visiting, you'll surely not get bored with some of the best things to do and explore next time you visit from Coolangatta to Surfers Paradise (and back) all year round.
Coolangatta to Surfers Paradise Bus
If you're traveling between Surfers Paradise & Coolangatta, be sure to catch Con-X-ion's buses from Coolangatta  to Surfers Paradisefor a hassle-free travel to your destination. Regular daily services are available. You get to choose times and pickup and dropoff points suitable to your requirements. Hop aboard, sit back and relax, and let Con-X-ion  transfer you in stylish comfort to your destination.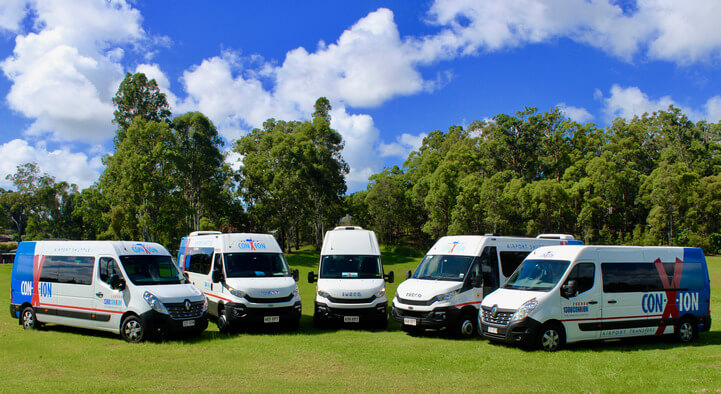 Top Things to Do & See for Coolangatta <> Surfers Paradise Trip
Twin Towns Uniting Church

If you want to spend a warm and quiet communion with God, far from the craziness and the fun the beaches offer a haven where you can visit and listen to a nice service as you travel and stay in Coolangataa. The Twin Towns Uniting Church is a small personal church that welcomes tourists as much as the locals for a peaceful and spiritual experience. You'll find the peace a quiet escape from the busy and loud stalls near the beach.
Snapper Rocks

A hidden gem located deeper in paradise is the Snapper Rocks, a great spot for surfing, basking under the sun or simply enjoying the sands. You can try one of the surf clubs and learn to conquer the waves for a small fee. There is plenty of parking, but the crowd tends to get bigger during the late part of the afternoon. Chill on a lighted bonfire as you take a sip of wine or cocktails while enjoying the view of the rising sounds.
Coolangatta Beach

With 15 miles of coastline to boast for, you'll be amazed with the clean and soft sand that surrounds this pristine destination. It's a short walk from the main road and perfect for swimming especially during the less busy days. The views are outstanding, and you'll be able to get access to the regular whale watching activities and other fun activities the Gold Coast beaches are known for. Take souvenir photos to bring home a lot of fun memories.
Kirra Hill Lookout

One of the beaches Gold Coast is proud of can be viewed in tranquility right at Kirra Hill Lookout. The destination offers the best sunset and sunrise views in Gold Coast, together with iconic landmark – the Iron Eagle Sculpture. It's a great place for picnics and you can use the barbeque and picnic facilities in the area. It's a great place to snap photos or simply inhale the beauty of nature Coolangatta offers.
Jet Boat Extreme

Not for the faint of heart, the Jet Boat Extreme is indeed a ride of a lifetime. Considered as one of Gold Coast's biggest and most powerful jet boat adventure ride in Australia, it is a truly exhilarating experience any adventure seeker should try. You'll see spectacular sceneries while taking in the excitement of the fun and adventure of flying over the ocean waves. The best waves are indeed at home at Surfers Paradise.
Planet Chill

A perfect destination whether it's a sunny day or even when the clouds are blocking out the sun's rays is what Planet Chill offers. The Planet Chill Resort is the home of the Ice Skating Rink, perfect for solo travelers, groups and families on an adventure. The 4-starred hotel also boasts of a lagoon pool, a spa, café and bistro and a giant waterpark. With many entertainment programs and daily activities to do, the indoors offers as much fun as the outdoors.
Surfers Paradise Beach

A vast 3-kilometer strip of golden sun is what keeps tourists and locals from coming back for more and more in Australia's paradise on Earth- Surfers Paradise Beach. With pristine beaches to boast for, you can basically take a snap anywhere and post a picture-perfect memory straight from surfing haven. There's a lot of sports and outdoor activities to do and keep you occupied and entertained all day and all night long.
Art and Crafts Market

 Twice a month shopping extravaganza can be enjoyed every first and third Sunday of the month at the Broadbeach Art & Craft Markets. The stalls feature a range of collectibles perfect for souvenirs, décor, homewares and a galore of goodies. The vibe is completely comfortable, so you'll have fun spending hours in finding the best bargains and shopping. Local stores offer quick drinks and snacks you can tag along as you shop.
Who We Are
With over 30 years of experience in the field of transportation, Con-X-ion is a trusted provider of direct airport shuttle services within Australia. We also provide charter options and premium transport services in various parts of Queensland, as well as Sydney and Melbourne areas.
Our mission is to provide timely, comfortable, and convenient way to travel for each of our customer. Our proven track record as a direct shuttle and private transport and our unmatched customer service are what sets Con-X-ion apart in the industry.
Service excellence for more than 30 years, completed 10 million transfers -- and counting.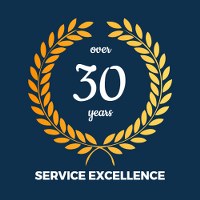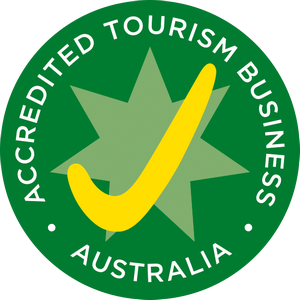 ARRIVAL PROCEDURE
All arriving passengers are to make their way to the Con-X-ion counter prior to collecting their luggage. The departure schedule will be displayed at the counter.
Passengers are required to be at the counter ready to depart 10 minutes prior to departure time.
Passengers are expected to actively look for their driver who will be wearing a blue shirt and red Con-x-ion hat.
If you require assistance, please phone 1300 266 946 or +61 7 5556 9888.
LATE FLIGHTS
Passengers arriving from delayed flights, who missed the last service of the day, are required to make alternative travel arrangements at their own expense. Passengers booked on/who missed the last service hour will be eligible for a refund for the unused service. If your flight has been delayed please contact Con-X-ion immediately on 1300 266 946.

*Please note: Our services are unable to wait for delayed flights or late passengers. Con-X-ion is not responsible for delayed flights.

 
DEPARTING PROCEDURE
Your service should arrive during the 20-minute window outlined on your confirmation. You must be ready and waiting for the entirety of your pick up window.
If you miss your allocated service please make contact with Con-x-ion directly on 1300 266 946 (Australian) or +61 7 5556 9888 (international) ASAP. Ask your hotel/concierge if you require assistance.
Please ensure your mobile is switched on in case we need to contact you.
Passengers that are not found may not be eligible for refund or reimbursement.
Please do not depart in a taxi without making contact with Con-x-ion first.