Related Routes

A Bustling Getaway to OZ's Topnotch Surf Breaks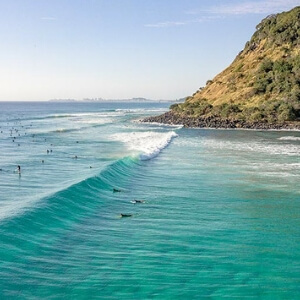 Brisbane is a testament of great things from small beginnings. From a simple town, it has now emerged as one of the top 3 favourite destinations, after Sydney and Melbourne. Burleigh Heads may not be as popular destination as Brisbane, but what it offers is a sanctuary and escape from the buzz and busy vibrant streets of Brisbane. Take a short hour trip from Brisbane Airport to Burleigh Heads and experience an adventure of a lifetime.
A must-stop in visiting Brisbane would be the Brisbane sign. Originally designed for the G20 Leaders Summit, it has now become a staple icon of the city and is still sitting by the banks of the Brisbane River at present. You can find it easily on foot by walking across the Victoria Bridge or through the South Bank boardwalk or by the Clem Jones Promenade.
Burleigh Heads is an escape perfect for breaking surf breaks and conquering the sea. You'll love the tropical vibe in the area, decorated with natural fragrant pine trees. Relaxing by the sea is also very accessible palate-wise with world-class dining options available for your to chomp on. Shopping options are also plenty and can be accessed through a number of unique boutiques along the beach. Cheap, cute handmade jewelry are available at the James Street and at the Village Markets. Bookings are sometimes required at the chic eateries in the area, but are pretty worth the time and your effort.
There are also plenty of barbeque areas and picnic tables that can host your outdoor lunch and gatherings while enjoying the view of the headland. You can also check out the Tallebudgera Creek where grasslands and areas for a stroll are plenty. Local musicians and poets performs for free around the Burleigh Heads National Park.
Going back from Brisbane to Burleigh Heads gives you access to more fun stopovers. You'll be passing through Gold Coast where you can enjoy the stunning view of the coast or simply have a great time checking out the beaches along the way. Several factory outlets are also available in the route where you can splurge on some shopping items.
Doesn't matter whatever time of the year you'll be visiting, you'll surely not get bored with some of the best things to do and explore next time you visit from Brisbane to Burleigh Heads (and back) all year round.
Burleigh Heads to Brisbane Transport
If you're traveling between Brisbane & Burleigh Heads, be sure to catch Con-X-ion's Burleigh Heads to Brisbane Airport bus for a hassle-free travel to your destination. Regular daily services are available so you get to choose times and pickup and dropoff points suitable to your requirements. Hop aboard, sit back and relax, and let Con-X-ion transfer you in stylish comfort to your destination.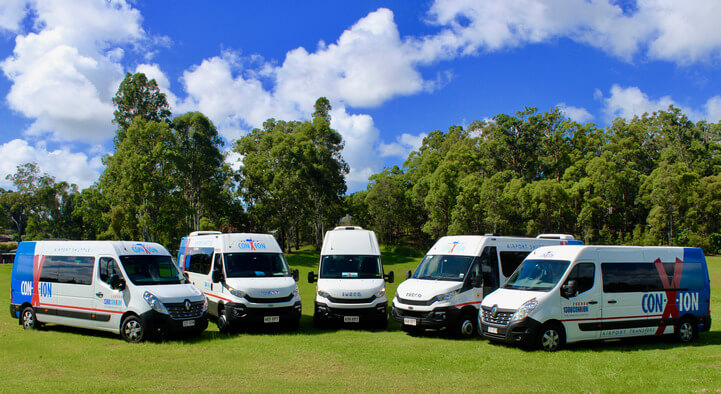 Top Things to Do & See for Brisbane <> Burleigh Heads Trip

Affordable Dining Options

Good food is always part of the adventure when enjoying a holiday trip. Brisbane have plenty of these. Brisbane Steak is deliciously served, with or without your favourite seafood options at the Stokehouse Q. Italian dishes can be enjoyed at the Madame Rouge, a traditional Parisian bistro right at the heart of Brisbane. If you are up for some Asian flavours, Hello Please Eatery offers a Vietnamese local menu near the Fish Lane.
Stanley Street Plaza Markets

Artisan products are plenty and available at the Stanley Street Plaza Market. Keep your Fridays and the weekend clear to be able to do some souvenir shopping os simply be chummy with the locals. There are various items at display in the area which includes paintings from local artists, jewelry, antiques, memorabilia and vintage fashion items. There's also plenty of fast-food dining options in the area for you to check out.
Lone Pine Koala Sanctuary

The Lone Pine Koala sanctuary made it into the Guiness Book of World Records for being the world's first and biggest koala sanctuary in the world.The sanctuary had a proud 90 years of experience and has been caring for over 130 koalas. In 2018, a koala research facility has been opened in the area, the Brisbane Koala Science Institute with the help or the City Council. You'll love to enjoy a cup of coffee at the Koala Forest with 30 koalas surrounding the area.
The Wheel of Brisbane

Beautifully nestled at the Southbank area, you can get an unrivalled view of Brisbane right at the heart of the cultural centre by taking a ride at the Wheel of Brisbane. The giant wheel is an observation point where you get to see a 360 degree panoramic view of the Brisbane City skyline and the Brisbane River. It has 42 enclosed air-conditioned gondolas that operate daily and take 10-12 minutes to complete the ride.

Burleigh Heads Beach

A beautiful stretch of sand that is loved for its soft and great waves. You can enjoy swimming or sunbathing near the beach. Cycling and walking tracks are also available in the area, next to the grass where several other facilities such as picnic areas area can be found. There's BBQ facilities, playground for kids, showers, and equipment for exercise. Large Pandamus trees are also abundant in the area providing shade, as well as several local birds visiting the area.
Burleigh Head National Park

Mornings would be a good time to go for a walk and check out the wild natural headlands located at the heart of Gold Coast, the Burleigh Head National Park. One of the most eye-catching features in the area would be the volcanic columns that meet the sea in the park. These six sided basalt column masses are located near the Ocean and can be accessed near the headlands from the Tallebudgera Creek. You'll see living plant museums in the area, too.
Tallebudgera Creek

Situated just a few minutes away from the beach, the Tallebudgera Creek is well-known for its sparkling waters that is located between the Burleigh Heads National Park and the Palm Beach. Bring along your camping gears to enjoy a night at the creek or simply spend the day swimming, kayaking, fishing, or settling down for a picnic. Bedroom waterfront villas are also available for lodgings if you want to relax in style in the area.
Burleigh Art and Craft Markets

Allot one Sunday of your visit to spend strolling around the 150 stalls featured every Sunday all year long at the Burleigh Art and Craft Market. There's fresh produce, locally made crafts, artisan products, cookies, cakes, clothing, and other interesting and cool memorabilia you can take home after your visit. You can spend your family day in the area and take advantage of this weekend ritual in Burleigh Heads.
Who We Are
With over 30 years of experience in the field of transportation, Con-X-ion is a trusted provider of direct airport shuttle services within Australia. We also provide charter options and premium transport services in various parts of Queensland, as well as Sydney and Melbourne areas.
Our mission is to provide timely, comfortable, and convenient way to travel for each of our customer. Our proven track record as a direct shuttle and private transport and our unmatched customer service are what sets Con-X-ion apart in the industry.
Service excellence for more than 30 years, completed 10 million transfers -- and counting.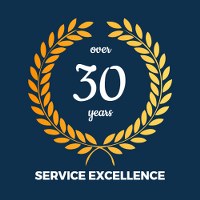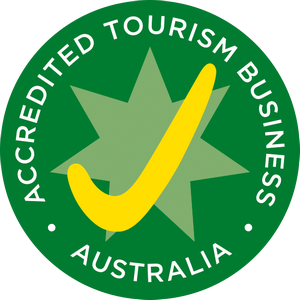 ARRIVAL PROCEDURE
All arriving passengers are to make their way to the Con-X-ion counter prior to collecting their luggage. The departure schedule will be displayed at the counter.
Passengers are required to be at the counter ready to depart 10 minutes prior to departure time.
Passengers are expected to actively look for their driver who will be wearing a blue shirt and red Con-x-ion hat.
If you require assistance, please phone 1300 266 946 or +61 7 5556 9888.
LATE FLIGHTS
Passengers arriving from delayed flights, who missed the last service of the day, are required to make alternative travel arrangements at their own expense. Passengers booked on/who missed the last service hour will be eligible for a refund for the unused service. If your flight has been delayed please contact Con-X-ion immediately on 1300 266 946.

*Please note: Our services are unable to wait for delayed flights or late passengers. Con-X-ion is not responsible for delayed flights.

 
DEPARTING PROCEDURE
Your service should arrive during the 20-minute window outlined on your confirmation. You must be ready and waiting for the entirety of your pick up window.
If you miss your allocated service please make contact with Con-x-ion directly on 1300 266 946 (Australian) or +61 7 5556 9888 (international) ASAP. Ask your hotel/concierge if you require assistance.
Please ensure your mobile is switched on in case we need to contact you.
Passengers that are not found may not be eligible for refund or reimbursement.
Please do not depart in a taxi without making contact with Con-x-ion first.