Paradise Resort
A Resort Atlantis With Sprawling Indoor Entertainment
A true heaven for kids and parents, businessmen and nomad travelers alike. The Paradise Resort Gold Coast currently holds the crown for being the most family-friendly resort in Australia. Entertainment onsite include a waterpark, ice rink and a kids club, providing a great stress-reliever for parents and a good and safe place for kids to enjoy.
Enjoying the beach is just a few steps away. The resort is situated at the heart of Surfers Paradise making it a convenient hub where you can access not only the beach, but also the many other attractions, shops, restaurants, and entertainment areas located around the hotel and near the beach.
Parents can have fun, too! There's a lagoon pool and spa onsite where they can relax while the kids take a nap or while the kids spend time at the Kids Club. Daily entertainment is also provided in the resort. There's a cafe and bar and complimentary child supervision making it even more relaxing for parents looking forward to a holiday escape.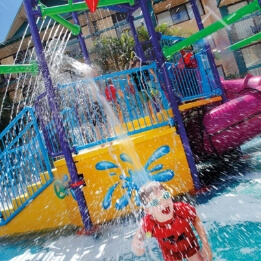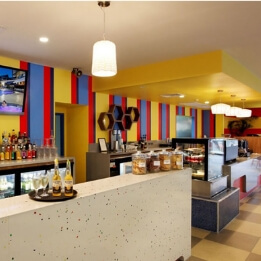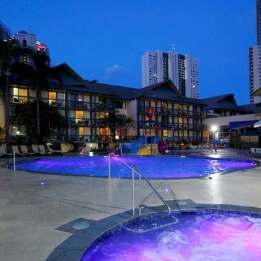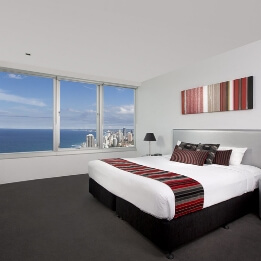 Paradise Resort Hotel and Nearby Attractions
🏨 Paradise Resort
     https://twitter.com/paradiseresort
     https://www.youtube.com/user/ParadiseResortGC
     https://www.flickr.com/photos/paradiseresortgoldcoast/
Nearby Hotels: 
Surfers Paradise Marriott Resort & SpaMantra on View Hotel, Mantra Circle on Cavill, Novotel Surfers Paradise, Wyndham Surfers Paradise, Chateau Beachside, Voco Gold Coast, Vibe Hotel Gold Coast, Hilton Surfers Paradis, Paradise Island Resort
Nearby Attractions:
Surfers Paradise Beach, Critique Restaurant, Misono Japanese Steakhouse, Sling Shot & Vomatron Amusement Rides Gold Coast, King Tutt's Putt Putt Mini Golf, Gold Coast Snow Park, Australian Kayaking Adventure, Go Vertical SUP Hire, Surfers Jet Ski Tours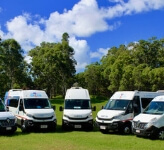 Book Paradise Resort Hotel Transfer with Con-X-ion
Con-X-ion provides daily hotel shuttle transfers to/from top accommodations all over Queensland. Book your transfer today so we can get you hassle-free and on time to your destination, every time.
Nearby Locations Shuttle Transfers Pricing
*Note: Prices are subject to change without notice -- be sure to check via our booking form for the latest rates.
Gold Coast Airport - Dom/Int (OOL) > Paradise Resort
$22.00
$41.00
Gold Coast Airport - Dom/Int (OOL) > Pacific Fair Visitor Lounge
$15.00
$30.00
Gold Coast Airport - Dom/Int (OOL) > Surfers Paradise Transit Centre
$15.00
$30.00
Gold Coast Airport - Dom/Int (OOL) > Australia Fair
$25.00
$50.00