Hilton Surfers Paradise
Experience World-Class Luxurious Living at the Gold Coast
A stylish and luxurious 5-star hotel seated at the heart of Gold Coast - Hilton Surfers Paradise is indeed an exceptional location to stay at when visiting the Gold Coast. Located within the city center and one of the most popular neighbourhood in the Gold Coast, you'll be conveniently located near parks, restaurants, entertainment venues, and theme parks.
The hotel features versatile options for solo travelers or families on a holiday. They have suites, apartments, guest rooms, and stylish residences that will definitely suit your style and accommodation needs while in the Gold Coast. Perfect for business meetings as well as leisurely holidays, the Hilton Surfers Paradise is indeed a favourite accomodation in Goldie.
There's several restaurants available within the vicinity, a spa where you can recuperate and relax, theatre perfect for shows and events, and four pools you can plunge into during your stay. There a sauna onsite and an outdoor desk area. It's located near the airport and main transportation areas making it very accessible even for your first time visit in Gold Coast.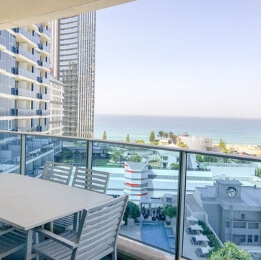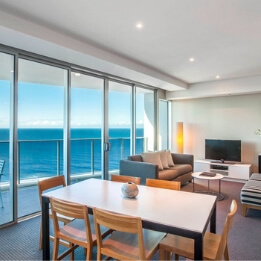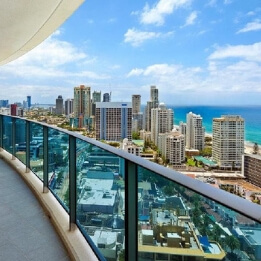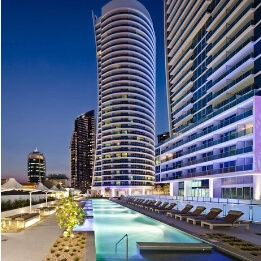 Hilton Surfers Paradise Hotel and Nearby Attractions
🏨 Hilton Surfers Paradise
Nearby Hotels: 
Hilton Surfers Paradise Residences, Mantra on View Hotel, Chevron Renaissance by Holiday Holiday, Vibe Hotel Gold Coast, The Island Gold Coast, QT Gold Coast, Novotel Surfers Paradise
Nearby Attractions:
Surfers Paradise Beachfront Markets, Ripley's Believe it Or Not!, Surfers Paradise Boulevard
RaceCentre, Paradise Shopping Centre, SkyPoint Observation Deck, Timezone Surfers Paradise, Surfers Paradise, Broadbeach, Sea World, Burleigh Heads Beach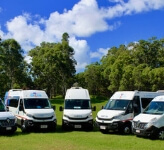 Book Hilton Surfers Paradise Hotel Transfer with Con-X-ion
Con-X-ion provides daily hotel shuttle transfers to/from top accommodations all over Queensland. Book your transfer today so we can get you hassle-free and on time to your destination, every time.
Nearby Locations Shuttle Transfers Pricing
*Note: Prices are subject to change without notice -- be sure to check via our booking form for the latest rates.
Gold Coast Airport - Dom/Int (OOL) > Hilton Surfers Paradise
$22.00
$41.00
Gold Coast Airport - Dom/Int (OOL) > Surfers Paradise Transit Centre
$15.00
$30.00
Gold Coast Airport - Dom/Int (OOL) > Pacific Fair Visitor Lounge
$15.00
$30.00
Gold Coast Airport - Dom/Int (OOL) > Australia Fair
$25.00
$50.00