From Stunning and World Class Beaches To Australia's Top Aquatic Amusement Venue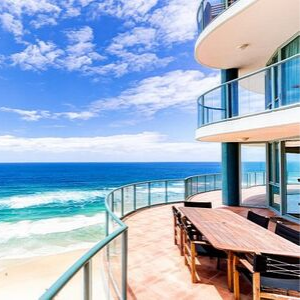 Australia is known for its beautiful beaches and fun water parks and adventure destinations. This and more is what you can enjoy from the Gold Coast Airport to Main Beach. Main Beach, formerly known as Southport East, is one of the premier beachside coastal suburbs located in the Gold Coast. It is home to several huge and exciting aquatic-themed amusement centers with whale watching and diving destinations to enjoy.
A short 47-minute drive transport from Gold Coast Airport to Main Beach allows you to enjoy both stunning water-filled destinations via the Gold Coast Highway. Main Beach has always been a center for recreational activity in Australia. The region is considered to be one of the major surfing destinations in Oz.
The Gold Coast area is home to several world-class and celebrated nature and man-made attractions for tourists from around the globe. It is considered to be one of the top cities for tourism in Australia. Known for its subtropical climate and surfing beaches, the Gold Coast is home to high-rise dominated skyline, with skyscrapers, theme parks, and a colourful nightlife perfect for your holiday. The famous hinterland areas also make Gold Coast a name to celebrate when it comes to nature adventures and scenic escapes.
Main Beach, Queensland is one of the most naturally blessed suburbs located in Australia. This narrow coastal dune region is located between the sea and the river and serves as a natural basin for boats exploring the area. Heritage listed destinations such as the Seaworld Drive and the Main Beach Parade are native to the area.
Wildlife sanctuaries, close encounter with animals, and stunning beaches and surf spots are a few of the offerings Gold Coast is known for. Although it is considered to be one of the  high-end destinations in Australia, you can still get to enjoy the region on a budget. Go biking around the Gold Coast Oceanway or check out the parks to have a blast in the area for free.
Set your adventurous spirit free and be engulfed with fun water adventures waiting for you from the Gold Coast Airport to Main Beach. Get your body suits ready and prepare to bask under the sun and sand as you create memories of your escapade from these Aussie suburbs.
Doesn't matter whatever time of the year you'll be visiting, you'll surely not get bored with some of the best things to do and explore next time you visit from Main Beach to Gold Coast Airport (and back) all year round.
Main Beach to Gold Coast Airport Transport
If you're traveling between Gold Coast & Main Beach, be sure to catch Con-X-ion's Gold Coast Airport to Main Beach QLD bus for a hassle-free travel to your destination. Regular daily services are available so you get to choose times and pickup and dropoff points suitable to your requirements. Hop aboard, sit back and relax, and let Con-X-ion transfer you in stylish comfort to your destination.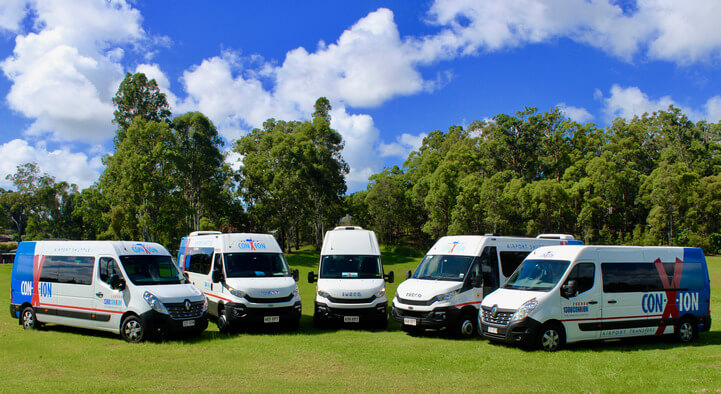 Top Things to Do & See for Gold Coast Airport <> Main Beach Trip

Theme Parks and Amusement Centres

There are plenty of family-friendly entertainment waiting for you in the Gold Coast. The suburb is the home of the Warner Brothers Movie World, Sea World, and Dreamworld, among the many attractions. Whether you're someone who enjoys getting close to sea animals, a thrill seeker for rides and interactive tours, or simply knows how to have a great time outdoors, Goldie's numerous parks and amusement areas offer something exciting for you.
Burleigh Heads

Also a coastal suburb located in Gold Coast, this nature destination is home to several heritage listed sites perfect for travel enthusiasts. Head to the David Fleay Wildlife Park or the West Burleigh Store to catch a piece of history while having a fantastic time in the region. Bodyboarding, surfing and non-stop swimming can be enjoyed at Burleigh Beach, one of the top surfing destinations in the region.
Gold Coast Hinterland

A perfect place to enjoy wine, go hiking, and find a sanctuary within the rainforest are a few of the wonderful things you'll get to experience and enjoy in the Gold Coast Hinterland. A stunning collection of biodiversity of both flora and fauna can be explored in these areas made up of lookouts, national parks, rainforest, resorts, and a huge green backdrop creating an aesthetic view of the coastal strip.
Southport Broadwater Parklands

Southport Broadwater Parklands is a perfect destination for the whole family where large areas for play and recreation are available. This park also features a marine-themed water play area with BBQ grills for picnic time with the whole family. Walking paths are also accessible in the vicinity. This large community park is also a favourite events place for community gatherings. Activity areas for children can be also enjoyed onsite.

Wave Break Island

Whether it's enjoying the sand, bathing under the sun, or simply enjoying the picturesque view, you'll feel relaxed at the Wave Break Island. Clear waters surrounding the region is perfect for snorkeling, kayaking, scuba diving, and other water sports. The area is also a good place for couples or honeymooners who would want some peace and quiet as well as alone time together. Water adventure awaits in this destination.
Peters Fish Market

Main Beach is blessed with clear and warm waters perfect for fun activities and a rich source of seafood. Head to the Peter's Fish Market to get a taste of fresh and classic seafood dishes available to be enjoyed in the outdoor picnic area or for takeout. This casual picnic area is bustling with locals and tourists and is open everyday from nine in the morning till 7:30 at night. You'll never run out of fresh seafood options in the vicinity.
Holoverse

Family holidays would be incomplete unless the family enjoys an activity suited for all ages. Head to Holoverse, an amusement attraction that features a holographic planetarium as well as a Virtual Reality system perfect for the whole family. There is a wide range of technology-inspired activities that can be enjoyed by kids of all ages (as well as the kids at heart) in this facility. Owned by Euclideon Entertainment, the attraction was founded by Bruce Dell in 2017.
Gold Coast Seaway

Stunning diving spot areas and man-made sea channels can be accessed at the Gold Coast Seaway. This local destination in Seaworld Drive, Main Beach was built in the 1980s and is an engineered ocean channel that is perfect for diving adventures, surfing, and fishing. It is one of the most important coastal engineering projects in the region. This seaway is also the main entrance from the Pacific Ocean into the broadwater area of the Gold Coast.
Who We Are
With over 30 years of experience in the field of transportation, Con-X-ion is a trusted provider of direct airport shuttle services within Australia. We also provide charter options and premium transport services in various parts of Queensland, as well as Sydney and Melbourne areas.
Our mission is to provide timely, comfortable, and convenient way to travel for each of our customer. Our proven track record as a direct shuttle and private transport and our unmatched customer service are what sets Con-X-ion apart in the industry.
Service excellence for more than 30 years, completed 10 million transfers -- and counting.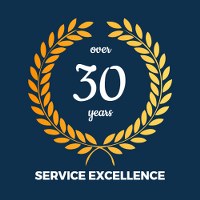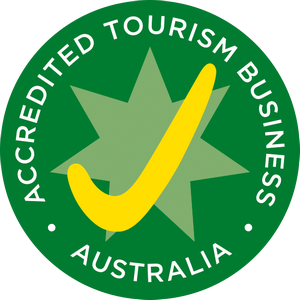 ARRIVAL PROCEDURE
All arriving passengers are to make their way to the Con-X-ion counter prior to collecting their luggage. The departure schedule will be displayed at the counter.
Passengers are required to be at the counter ready to depart 10 minutes prior to departure time.
Passengers are expected to actively look for their driver who will be wearing a blue shirt and red Con-x-ion hat.
If you require assistance, please phone 1300 266 946 or +61 7 5556 9888.
LATE FLIGHTS
Passengers arriving from delayed flights, who missed the last service of the day, are required to make alternative travel arrangements at their own expense. Passengers booked on/who missed the last service hour will be eligible for a refund for the unused service. If your flight has been delayed please contact Con-X-ion immediately on 1300 266 946.

*Please note: Our services are unable to wait for delayed flights or late passengers. Con-X-ion is not responsible for delayed flights.

 
DEPARTING PROCEDURE
Your service should arrive during the 20-minute window outlined on your confirmation. You must be ready and waiting for the entirety of your pick up window.
If you miss your allocated service please make contact with Con-x-ion directly on 1300 266 946 (Australian) or +61 7 5556 9888 (international) ASAP. Ask your hotel/concierge if you require assistance.
Please ensure your mobile is switched on in case we need to contact you.
Passengers that are not found may not be eligible for refund or reimbursement.
Please do not depart in a taxi without making contact with Con-x-ion first.