From Stunning and World Class Beaches To Australia's Top Aquatic Amusement Venue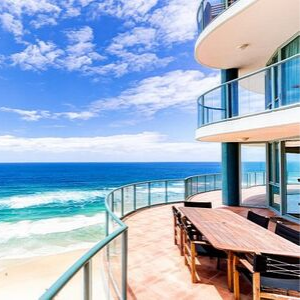 Australia is known for its beautiful beaches and fun water parks and adventure destinations. This and more is what you can enjoy from the Gold Coast Airport to Main Beach. Main Beach, formerly known as Southport East, is one of the premier beachside coastal suburbs located in the Gold Coast. It is home to several huge and exciting aquatic-themed amusement centers with whale watching and diving destinations to enjoy.
A short 47-minute drive transport from Gold Coast Airport to Main Beach allows you to enjoy both stunning water-filled destinations via the Gold Coast Highway. Main Beach has always been a center for recreational activity in Australia. The region is considered to be one of the major surfing destinations in Oz.
The Gold Coast area is home to several world-class and celebrated nature and man-made attractions for tourists from around the globe. It is considered to be one of the top cities for tourism in Australia. Known for its subtropical climate and surfing beaches, the Gold Coast is home to high-rise dominated skyline, with skyscrapers, theme parks, and a colourful nightlife perfect for your holiday. The famous hinterland areas also make Gold Coast a name to celebrate when it comes to nature adventures and scenic escapes.
Main Beach, Queensland is one of the most naturally blessed suburbs located in Australia. This narrow coastal dune region is located between the sea and the river and serves as a natural basin for boats exploring the area. Heritage listed destinations such as the Seaworld Drive and the Main Beach Parade are native to the area.
Wildlife sanctuaries, close encounter with animals, and stunning beaches and surf spots are a few of the offerings Gold Coast is known for. Although it is considered to be one of the  high-end destinations in Australia, you can still get to enjoy the region on a budget. Go biking around the Gold Coast Oceanway or check out the parks to have a blast in the area for free.
Set your adventurous spirit free and be engulfed with fun water adventures waiting for you from the Gold Coast Airport to Main Beach. Get your body suits ready and prepare to bask under the sun and sand as you create memories of your escapade from these Aussie suburbs.
Doesn't matter whatever time of the year you'll be visiting, you'll surely not get bored with some of the best things to do and explore next time you visit from Main Beach to Gold Coast Airport (and back) all year round.