Relaxing Holidays from Australia's Tourist Mecca to its Irresistible Beaches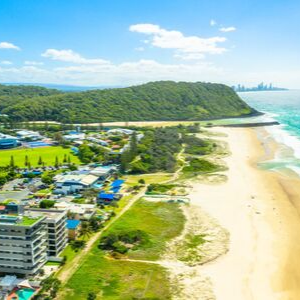 Currently on the top spot for tourism and recreation in Australia, Brisbane is indeed one of the best cities in the world. At present the third most populated city in AU and the capital of Queensland, Brisbane offers a wide variety of diverse options perfect for your weekend getaways and holiday escapades. Just an hour to 2 away from this city is the equally vibrant Palm Beach. It will take you almost 1.5 hours from Brisbane (Airport) to Palm Beach Gold Coast.
There are plenty of ways on how you can travel from Brisbane Airport to Palm Beach. The fastest route is by taking a shuttle ride that will only take you an hour on the road to travel between these destinations. This is also the most affordable option compared to taking the train or the bus. Riding a train takes two hours and a half hour  travel.
Considered as the middle child of the Gold Coast, Palm Beach is a laid-back destination where rambling beach shacks can still be accessed. It is located between the Currumbin Creek and the Tallebudgera Creek. Just like the Palm Beach located in America and the Palm Beach located in New South Wales, this destination is a hot spot for water activities and entertaining activities to do by the beach. The beaches in this region is considered to be the cleanest, not only from Brisbane to Palm Beach Gold Coast, but in all of Australia. 
Australia's Hippest City, Australia's Number 1 City, and Australia's Top City Destination are just some of the few adjectives parallel to Brisbane. The city considers tourism as the top industry in the region with more than 5 million domestic and a million of international tourists visiting the city. The food, dining, and entertainment industry are one of the best in the world.
Brisbane and Palm Beach share the same similarities when it comes to activities and top things most tourists and travelers enjoy the destination they go to. Both destinations offer a pleasant weather almost all year round and a wide variety of fun things to do both outdoors and indoors.
Doesn't matter whatever time of the year you'll be visiting, you'll surely not get bored with some of the best things to do and explore next time you visit from Brisbane to Palm Beach QLD (and back) all year round.