Relaxing Holidays from Australia's Tourist Mecca to its Irresistible Beaches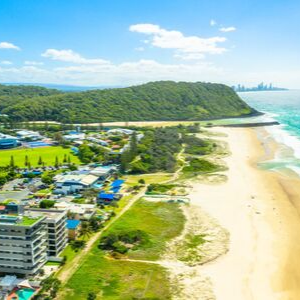 Currently on the top spot for tourism and recreation in Australia, Brisbane is indeed one of the best cities in the world. At present the third most populated city in AU and the capital of Queensland, Brisbane offers a wide variety of diverse options perfect for your weekend getaways and holiday escapades. Just an hour to 2 away from this city is the equally vibrant Palm Beach. It will take you almost 1.5 hours from Brisbane (Airport) to Palm Beach Gold Coast.
There are plenty of ways on how you can travel from Brisbane Airport to Palm Beach. The fastest route is by taking a shuttle ride that will only take you an hour on the road to travel between these destinations. This is also the most affordable option compared to taking the train or the bus. Riding a train takes two hours and a half hour  travel.
Considered as the middle child of the Gold Coast, Palm Beach is a laid-back destination where rambling beach shacks can still be accessed. It is located between the Currumbin Creek and the Tallebudgera Creek. Just like the Palm Beach located in America and the Palm Beach located in New South Wales, this destination is a hot spot for water activities and entertaining activities to do by the beach. The beaches in this region is considered to be the cleanest, not only from Brisbane to Palm Beach Gold Coast, but in all of Australia. 
Australia's Hippest City, Australia's Number 1 City, and Australia's Top City Destination are just some of the few adjectives parallel to Brisbane. The city considers tourism as the top industry in the region with more than 5 million domestic and a million of international tourists visiting the city. The food, dining, and entertainment industry are one of the best in the world.
Brisbane and Palm Beach share the same similarities when it comes to activities and top things most tourists and travelers enjoy the destination they go to. Both destinations offer a pleasant weather almost all year round and a wide variety of fun things to do both outdoors and indoors.
Doesn't matter whatever time of the year you'll be visiting, you'll surely not get bored with some of the best things to do and explore next time you visit from Brisbane to Palm Beach QLD (and back) all year round.
Brisbane to Palm Beach Shuttle Bus
If you're traveling between Brisbane & Palm Beach in Gold Coast, be sure to catch Con-X-ion's Palm Beach to Brisbane Airport bus for a hassle-free travel to your destination. Regular daily services are available so you get to choose times and pickup and dropoff points suitable to your requirements. Hop aboard, sit back and relax, and let Con-X-ion transfer you in stylish comfort to your destination.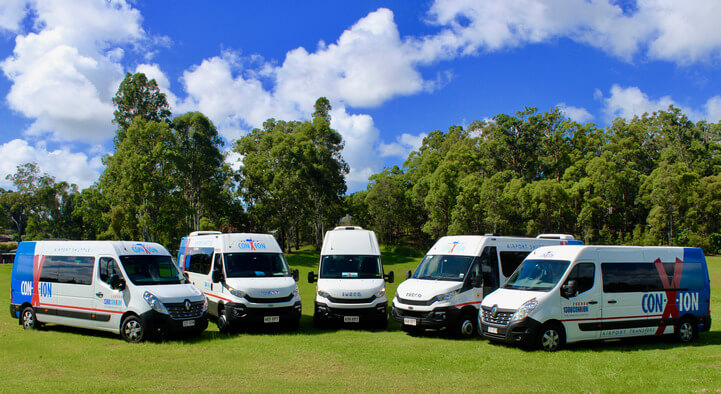 Top Things to Do & See for Brisbane <> Palm Beach Trip

City Botanic Gardens

Formerly called the Brisbane Botanic Garden, this Brisbane destination is home to the mature gardens in the city as well as many rare plant species. There is a special collection of palms, figs, cycads, and bamboo in the area. City Botanic Gardens is also included in the Queensland Heritage Register and is known to be the most significant cultural landscape in the region. The garden has a long history attached to it that traces as far as 1828.
The Wheel of Brisbane
Popularly known as the Brisbane Eye, this local attraction 60 meters in height has been in the city since 2008. Located at the northern entrance to the South Bank Parkland, it was highlighted as part of the 150th anniversary of Queensland. Each capsule can accommodate up to 6 adults and gives you a 360 view across the whole of Brisbane. Take in the beauty and the appeal of every minute inside the wheel.
Kangaroo Point Cliffs

Another heritage listed local destination within Brisbane's territory is the Kangaroo Point Cliff. This destination is another stunning attractions near the South Bank Parklands. Surprisingly, these local man-made attractions were the result of the volcanic rocks being mined by the convicts who stayed in the region during the earlier times. There is plenty of history to learn attached to this local heritage site.

Sea World Gold Coast

One of the biggest and most visited aquatic-themed amusement park in the world and home to mammals, this marine park in Gold Coast offers an aquarium for kids of all ages to enjoy. Rides and animal exhibits are also available in the attraction. Seaworld is a strong advocate in the protection and conservation of marine life through rescue, education, and rehabilitation. Sick, injured, and orphaned marine wildlife are also kept and cared for in the park.
Surf breaks at the Palm Beach

Get a taste of the sun and the sand from Palm Beach's 4-km stretch of sandy beach. This fast-rising surfing and outdoor water recreation destination offers a taste of iconic Gold Coast beach shacks. Whether you love to bask under the sun, hit the waves or simply adore the sound of the sea hitting the shore, you can never go wrong with the great experience and adventure in these areas.
Gold Coast Theme Parks Famous for Fun

Thrill seekers will definitely satisfy their itch for adventure as they explore the various theme parks available nearby in Gold Coast. A short drive or a bus ride will take you to the best theme parks in Australia. Village Roadshow theme parks and Dreamworld attractions are just among the many favourite ones frequently visited by adults, kids, and the young adventurers at heart looking for adrenaline-pumping and exciting day out.
Who We Are
With over 30 years of experience in the field of transportation, Con-X-ion is a trusted provider of direct airport shuttle services within Australia. We also provide charter options and premium transport services in various parts of Queensland, as well as Sydney and Melbourne areas.
Our mission is to provide timely, comfortable, and convenient way to travel for each of our customer. Our proven track record as a direct shuttle and private transport and our unmatched customer service are what sets Con-X-ion apart in the industry.
Service excellence for more than 30 years, completed 10 million transfers -- and counting.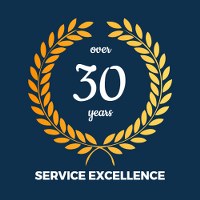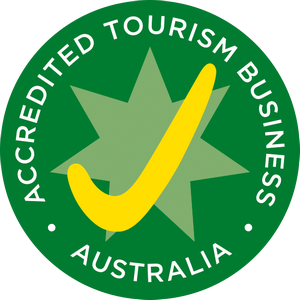 ARRIVAL PROCEDURE
All arriving passengers are to make their way to the Con-X-ion counter prior to collecting their luggage. The departure schedule will be displayed at the counter.
Passengers are required to be at the counter ready to depart 10 minutes prior to departure time.
Passengers are expected to actively look for their driver who will be wearing a blue shirt and red Con-x-ion hat.
If you require assistance, please phone 1300 266 946 or +61 7 5556 9888.
LATE FLIGHTS
Passengers arriving from delayed flights, who missed the last service of the day, are required to make alternative travel arrangements at their own expense. Passengers booked on/who missed the last service hour will be eligible for a refund for the unused service. If your flight has been delayed please contact Con-X-ion immediately on 1300 266 946.

*Please note: Our services are unable to wait for delayed flights or late passengers. Con-X-ion is not responsible for delayed flights.

 
DEPARTING PROCEDURE
Your service should arrive during the 20-minute window outlined on your confirmation. You must be ready and waiting for the entirety of your pick up window.
If you miss your allocated service please make contact with Con-x-ion directly on 1300 266 946 (Australian) or +61 7 5556 9888 (international) ASAP. Ask your hotel/concierge if you require assistance.
Please ensure your mobile is switched on in case we need to contact you.
Passengers that are not found may not be eligible for refund or reimbursement.
Please do not depart in a taxi without making contact with Con-x-ion first.