A Balance Between City Escapades and Close to Nature Escapes and Adventure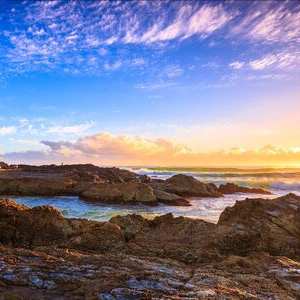 Brisbane, Australia, the capital city of Queensland, is one of the major tourist cities in the world. It is home to a fair number of galleries, nature destinations, fun and exhilarating activities, quiet escapes, and great dining experiences. Currumbin is an equally stunning destination that offers the best of both worlds to its tourists. Travelling from Brisbane to Currumbin and vice versa will take you less than an hour and a half.  
The road distance between these two Australian destinations is 94.4 kilometers. You can either take the train, tram, a bus ride, or rent a car to travel in between these two holiday escapes in Oz. To experience nature at its finest, a Brisbane to Currumbin Wildlife Sanctuary visit is the best option for you. 
It only takes an hour to get to this flora and fauna haven via M1 from the busy and bustling streets of Brisbane. At the sanctuary, free flying rainbow lorikeets raised in their natural habitat can be fed in huge flocks. Dingo encounters and saltwater crocodile feeding are some of the top shows and attractions in the area. This nature escape was mainly built to stop lorikeets from desctroying local flower plantations in the area. Australian native species such as the Tasmanian devils, red pandas, pythons, and cotton top tamarins are nurtured in the sanctuary.
Originally called the Currumbin Bird Sanctuary back in the late 1970s, the Griffiths family donated the property to the government of Queensland. This sanctuary is currently managed  by the National Trust of Queensland and is considered to be one of the largest collections of Australian wildlife in the world.
Tourism in Brisbane is considered to be among the largest in the whole of Australia. It has welcomed more than 4.6 million domestic visitors  and a million of international tourists to its embrace annually. It is known as "Australia's Hippest Cities" and home to spectacular landmarks and cultural attractions you will truly enjoy.
Grab your bags and prepare for an adventure close to nature from Brisbane Airport to Currumbin area. Wonders of nature and man-made entertainment is within your grasp as you explore and create wonderful memories in Australia.
Doesn't matter whatever time of the year you'll be visiting, you'll surely not get bored with some of the best things to do and explore next time you visit from Currumbin to Brisbane (and back) all year round.
Brisbane to Currumbin Shuttle Bus
If you're traveling between Brisbane & Currumbin, be sure to catch Con-X-ion's Brisbane to Currumbin bus for a hassle-free travel to your destination. Regular daily services are available so you get to choose times and pickup and dropoff points suitable to your requirements. Hop aboard, sit back and relax, and let Con-X-ion transfer you in stylish comfort to your destination.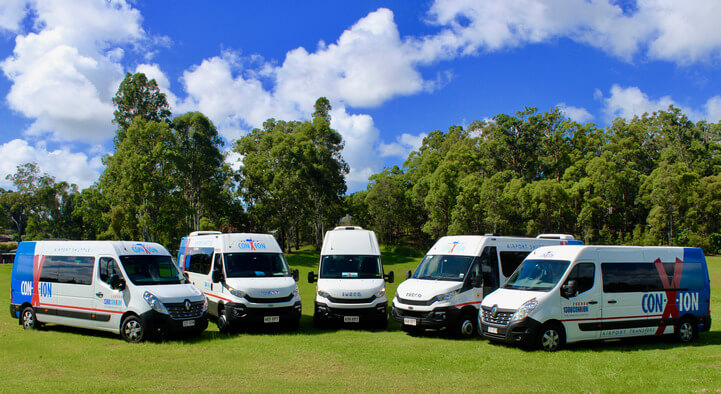 Top Things to Do & See for Brisbane <> Currumbin Trip

Brisbane River Cruises

Your adventure in Brisbane would be incomplete unless you try the Brisbane River Cruises. This experience brings you over the beautiful and iconic Brisbane River where you'll get access to several points of attractions in the area. Enjoy exclusive homemade meals and teas as you relaxingly cross the river together with your loved one or the whole family. Musical entertainment with some Australian beer is served after the trip.
Byron Bay Tandem Skydiving

Test your spirits and prepare to conquer the skies as you take on the challenge of the Byron Bay Tandem Skydive. This is the perfect experience for those thrill seekers looking for a one-of-a-kind adventure in Brisbane. You'll be flying from a plane 15,000 feet above the ground and will gain access to the stunning view of Byron Bay with an eagle eye. Remember the memory of the adrenalin rush as you plunge into this sky adventure.
North Stradbroke Island

An island located 30 kilometers away from the southeast portion of Brisbane, North Stradbroke Island is an exceptional nature trip experience to try while in Brisbane. The region is home to the Myora Springs, one of the main sources of freshwater for wildlife and flora living in the area. Shows and events are also featured in the island. See cultural shows, storytelling with the locals, and enjoyable dance performances hosted by the natives in the region.
Brisbane City Botanic Gardens

Once known as Queen's Park, heritage listed Brisbane City Botanic Gardens went with several names. Located in Alice Street, it is one of the major landmarks and tourist attractions of the region. There is a wide array of wildlife, ponds, concert venues, as well as picnic areas. Family-friendly activities are regularly hosted onsite,too. Several fun and musical events are hosted here and a few cafes and shops are also located nearby.

Currumbin Beach

Located near the tip of the Currumbin Area close to the iconic Currumbin Rock is the Currumbin Beach. With a close proximity to the waterfront and far from the hustle and bustle of the busy resort areas, you can enjoy unadulterated views of the ocean as you dip into the relaxing warm waters. A visit to the Currumbin Beach is the perfect adventure and quick holiday escape you can try to experience on your next trip with friends or loved ones.
Currumbin Beach Vikings Surf Life Saving Club

Located near the iconic Elephant Rock, Currumbin Beach Vikings Surf Life Saving Club is a bistro fare to be experienced in the suburbs. Enjoy alfresco dining, live music, and great food available in the many restaurants featured in the area. Special events such as the Swell Sculpture Festival is an experience worthy of your time when you visit. The area is known for its floor-to-ceiling window and large balconies with a nice view..
Rainbow Bay

A bay and a beach rolled into one, Rainbow Bay is one of the fun places to see and enjoy in Currumbin. Whether you love surfing, kayaking, taking a thrill ride on the surf breaks, or just basking under the sun for an awesome tan, Rainbow Bay can give you the entertainment and relaxation you need while on a holiday. It can be accessed near the southern end of Coolangatta still within the Gold Coast vicinity.
Tallebudgera Beach

Another serene and heavenly destination located in Currumbin is the Tallebudgera Beach. One of the picturesque holiday destinations in the area, this beach features white sand with aqua water. Take your camera and get as many pictures as you can to fully capture this stunning gift of nature to Currumbin. Perfect for couples and honeymooners, its tranquil atmosphere is suitable for your romantic getaways.
Who We Are
With over 30 years of experience in the field of transportation, Con-X-ion is a trusted provider of direct airport shuttle services within Australia. We also provide charter options and premium transport services in various parts of Queensland, as well as Sydney and Melbourne areas.
Our mission is to provide timely, comfortable, and convenient way to travel for each of our customer. Our proven track record as a direct shuttle and private transport and our unmatched customer service are what sets Con-X-ion apart in the industry.
Service excellence for more than 30 years, completed 10 million transfers -- and counting.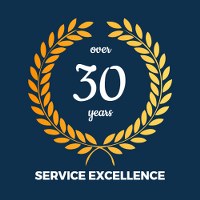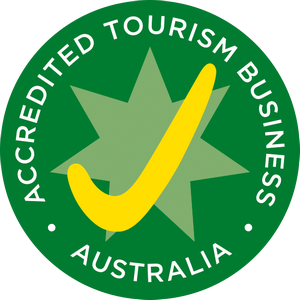 ARRIVAL PROCEDURE
All arriving passengers are to make their way to the Con-X-ion counter prior to collecting their luggage. The departure schedule will be displayed at the counter.
Passengers are required to be at the counter ready to depart 10 minutes prior to departure time.
Passengers are expected to actively look for their driver who will be wearing a blue shirt and red Con-x-ion hat.
If you require assistance, please phone 1300 266 946 or +61 7 5556 9888.
LATE FLIGHTS
Passengers arriving from delayed flights, who missed the last service of the day, are required to make alternative travel arrangements at their own expense. Passengers booked on/who missed the last service hour will be eligible for a refund for the unused service. If your flight has been delayed please contact Con-X-ion immediately on 1300 266 946.

*Please note: Our services are unable to wait for delayed flights or late passengers. Con-X-ion is not responsible for delayed flights.

 
DEPARTING PROCEDURE
Your service should arrive during the 20-minute window outlined on your confirmation. You must be ready and waiting for the entirety of your pick up window.
If you miss your allocated service please make contact with Con-x-ion directly on 1300 266 946 (Australian) or +61 7 5556 9888 (international) ASAP. Ask your hotel/concierge if you require assistance.
Please ensure your mobile is switched on in case we need to contact you.
Passengers that are not found may not be eligible for refund or reimbursement.
Please do not depart in a taxi without making contact with Con-x-ion first.