A Balance Between City Escapades and Close to Nature Escapes and Adventure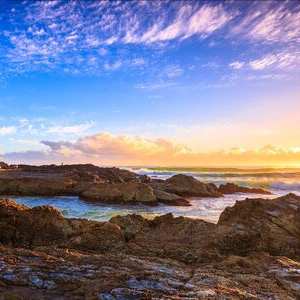 Brisbane, Australia, the capital city of Queensland, is one of the major tourist cities in the world. It is home to a fair number of galleries, nature destinations, fun and exhilarating activities, quiet escapes, and great dining experiences. Currumbin is an equally stunning destination that offers the best of both worlds to its tourists. Travelling from Brisbane to Currumbin and vice versa will take you less than an hour and a half.  
The road distance between these two Australian destinations is 94.4 kilometers. You can either take the train, tram, a bus ride, or rent a car to travel in between these two holiday escapes in Oz. To experience nature at its finest, a Brisbane to Currumbin Wildlife Sanctuary visit is the best option for you. 
It only takes an hour to get to this flora and fauna haven via M1 from the busy and bustling streets of Brisbane. At the sanctuary, free flying rainbow lorikeets raised in their natural habitat can be fed in huge flocks. Dingo encounters and saltwater crocodile feeding are some of the top shows and attractions in the area. This nature escape was mainly built to stop lorikeets from desctroying local flower plantations in the area. Australian native species such as the Tasmanian devils, red pandas, pythons, and cotton top tamarins are nurtured in the sanctuary.
Originally called the Currumbin Bird Sanctuary back in the late 1970s, the Griffiths family donated the property to the government of Queensland. This sanctuary is currently managed  by the National Trust of Queensland and is considered to be one of the largest collections of Australian wildlife in the world.
Tourism in Brisbane is considered to be among the largest in the whole of Australia. It has welcomed more than 4.6 million domestic visitors  and a million of international tourists to its embrace annually. It is known as "Australia's Hippest Cities" and home to spectacular landmarks and cultural attractions you will truly enjoy.
Grab your bags and prepare for an adventure close to nature from Brisbane Airport to Currumbin area. Wonders of nature and man-made entertainment is within your grasp as you explore and create wonderful memories in Australia.
Doesn't matter whatever time of the year you'll be visiting, you'll surely not get bored with some of the best things to do and explore next time you visit from Currumbin to Brisbane (and back) all year round.