Enjoying the Sunny Subtropical Climate of the Best Beaches in the World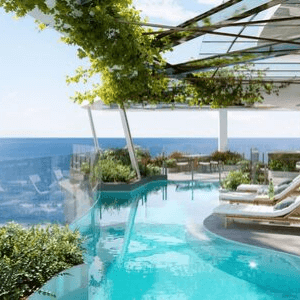 One of the major tourist destinations for surfing and beach activities in Australia is Mermaid Beach. This region is recognised as the Los Angeles Beach and the Miami Beach of the south.  Known for its rainforest, surfing destinations, and high-end hotels and resorts, the Gold Coast is considered to be one of the prime destinations in Australia. Gold Coast Airport to Mermaid Beach QLD via the Gold Coast Highways is 17 km away and half an hour drive away.
The best places to dine and eat as well as places to chill and enjoy the coastal lifestyle are readily available in Goldie. The stunning beaches, Burleigh Heads, and the salty and chic Broadbeach are more than enough reasons to go to the Gold Coast and have the best vacation of your life.
Named after the cutter HMS Mermaid, Mermaid Beach is a coastal town in Goldiet and is one of the most fashionable destinations in the region. Food and dining is also superb and world-class in Mermaid Beach. Diverse options such as Asian cuisine and modern Australia flavours can be enjoyed here. Golf courses are also plenty and easily accessible for you to enjoy. Accommodations are posh and luxurious, but with a few serviced apartments and caravan parks suited for anyone's budget.
You'll never run out of beaches to see and exceptional memories to experience while in Mermaid Beach. The entertainment district is just a short 3 kilometer away from Kurrawa Beach and the Putt Putt Golf Mermaid Beach. Shopping for souvenirs and entertainment is as equally exciting as the beaches. It is indeed a great place for families to have fun.
Fly high in the air to see a bird's eye view of the whole Gold Coast or explore wildlife and flora in the region. Whatever your kind of adventure is, Gold Coast Airport is one of your gateways to everything awesome. With over 13 million visitors each year and 12,500 new residents finding a home in the region, you are indeed in good hands in Australia's fastest growing city.
Fun and adventure is guaranteed from the Gold Coast Airport to Mermaid Beach QLD. Pack your bags light or prepare to spend a lifetime in these Australian suburbs to get a piece of paradise right at your doorstep.
Doesn't matter whatever time of the year you'll be visiting, you'll surely not get bored with some of the best things to do and explore next time you visit from Mermaid Beach QLD to Gold Coast Airport (and back) all year round.