Unforgettable Water Adventures From Australia's Premier Holiday Destinations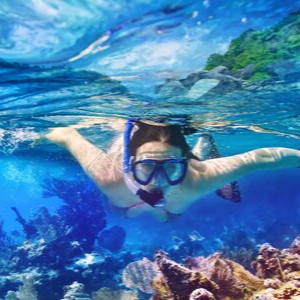 The Gold Coast is one of Australia's royalties when it comes to vacations and holiday escapades. With a piece of the beach, the hinterland, surfing sports, and city life conveniences and attractions, Sea World alone is as equally stunning as the Gold Coast, with its many attractions and outdoor entertainment to offer. A short 20-minute ride will allow you to hop from one great adventure to another from the Gold Coast Airport to Sea World.
Sea World is a marine and mammal park located within the Gold Coast. Its exceptional appeal towards tourists and locals makes it a unique destination that features rides, animal exhibits, and other attractions perfect for families looking for a fun and memorable experience together.
In a nutshell, a day is not enough to get the best of what Gold Coast Airport to Sea World Resort has to offer. You will need at least 3 days to be able to check out the theme parks, head to the beach, dine on the region's best restaurants, and visit the best views available in between. During the holiday season, it can get a bit crowded with plenty other tourists lining up to experience the rides and attractions available in the area. Travelling with kids is a different story. There are plenty of family-friendly destinations that you shouldn't miss while in the region.
Sea World is owned and operated by the Village Roadshow Theme Parks that has headquarters in Gold Coast. This company also manages similar other spectacular resorts such as the Warner Brothers Movie World, Australian Outback Spectacular, and Paradise Country.  This destination also serves as a sanctuary and rehabilitation center for rescued marine life.
You will never run out of fun things to do in Sea World. Shows are also regularly hosted in the theme park. The Sea World Sky Flyer is a must-activity you can experience in the area. Test your fears and enjoy a thrilling ride at the Jet Rescue or take on the Storm Coaster for an exhilarating adventure.
Transfers from Gold Coast Airport to Sea World Resort are short, but as cliche as it sounds, sweet and memorable. Grab your bags, charge your camera, and prepare for a holiday escape from the Gold Coast to Sea World.
Doesn't matter whatever time of the year you'll be visiting, you'll surely not get bored with some of the best things to do and explore next time you visit from Seaworld to Gold Coast Airport (and back) all year round.
Seaworld to Gold Coast Airport Transport
If you're traveling between Gold Coast Airport & Sea World, be sure to catch Con-X-ion's Seaworld to Gold Coast Airport bus for a hassle-free travel to your destination. Regular daily services are available so you get to choose times and pickup and dropoff points suitable to your requirements. Hop aboard, sit back and relax, and let Con-X-ion transfer you in stylish comfort to your destination.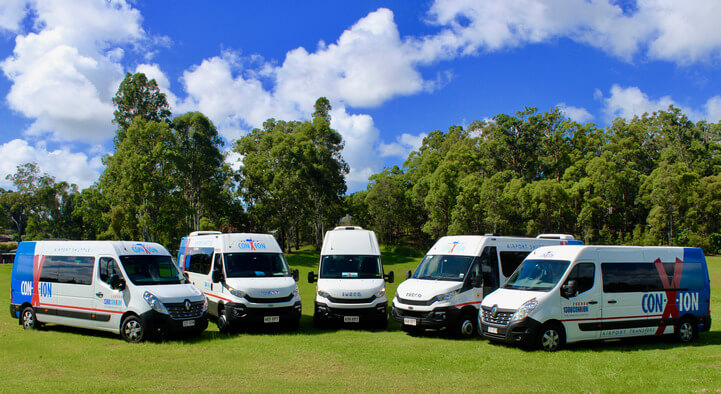 Top Things to Do & See for Gold Coast Airport <> Sea World Trip

SkyPoint Observation Deck

Be 230 meters above the ground in an observation deck located in the Gold Coast. Formerly known as the Q1 Observation Deck and QDeck built between 2002 and 2005, the observation deck is located on the 77th and 78th floor of the Q1 building and features a weather station, a museum, lounge bars, and a small theatre. If you're brave enough, you can try the SkyPoint Climb and walk on the external side of the tower.
Dreamworld

Kids would love to spend their holidays and vacation escapades at Dreamworld, an Australian theme park and zoo in the Gold Coast. Enjoy rides, buy souvenirs, or check out the Big Brother house located inside the Dreamworld Studios. You can head to the WhiteWater World located next door or brave the thrill rides and activities at the Screamworld, a seasonal after dark attraction inside the theme park.
Currumbin Wildlife Sanctuary

A holiday escapade in the Gold Coast would be incomplete if you fail to experience the flora and fauna of the region. Head to the Currumbin Wildlife Sanctuary, an animal park built in 1947. The sanctuary is also the perfect location to see animal shows, participate in events, and dingo encounters. The sanctuary is also known to be home to a rehabilitation hospital and state-of-the-art veterinary to preserve and protect the wildlife in the area.
Springbrook National Park

Head to the famous hinterland of the Gold Coast of Queensland and be captivated by the natural beauty of the region at Springbrook National Park. The area is one of the many protected national parks that is part of the Shield Volcano Group. This group is within the Gondwana Rainforests of Australia, a UNESCO World Heritage listed site. Two mountain peaks are located in the area, the East Peak and the West Peak.

Polar Bear Shores

The star attractions of the Sea World resort are the Canadian Polar bears. Henry and Liya are the top bears of the show together with Hudson and Nelson. Thee bears are in a protected setting where they can dive, hunt for fish, and frolic on a large pool. A cascading waterfall makes the whole look of the attraction as natural as possible. March 1 would be a great time to visit during the International Polar Bear Day.
Shark Bay

Be close with one of the scariest marine animals in the world at the Shark Bay. See the Tiger Sharks in action as well as other tropical fish with stingrays and other bottom-dwellers in the man-made lagoon created to be the home of these massive and dangerous creatures. It's like seeing a piece of the Great Barrier Reef in the most premier destination in Australia, the Gold Coast. Kids and adults alike would love this attraction.
Dolphin Beach

One of the most popular attractions inside Sea World is the Dolphin Beach. Crowds gather as they wait in anticipation to get up close and personal with the friendliest creatures of the sea - the dolphins. There are over 14 adult dolphins where you can snorkel and take souvenir photos with. The dolphin show is available daily at the show pool. A nursery area is available for the baby Offshore Bottlenose Dolphins living in the area.
Sky High Skyway

Enjoy a bird's eye view of the whole of Sea World by braving the Sky High Skyway attraction. This ride brings you several feet above the theme park inside a gondola where you can see a view of the many park rides and animal attractions inside the park. You'll be able to see Shark Bay and Dolphin from the ride. Kids below 122cm must be accompanied by a guardian or an adult during the ride.
Who We Are
With over 30 years of experience in the field of transportation, Con-X-ion is a trusted provider of direct airport shuttle services within Australia. We also provide charter options and premium transport services in various parts of Queensland, as well as Sydney and Melbourne areas.
Our mission is to provide timely, comfortable, and convenient way to travel for each of our customer. Our proven track record as a direct shuttle and private transport and our unmatched customer service are what sets Con-X-ion apart in the industry.
Service excellence for more than 30 years, completed 10 million transfers -- and counting.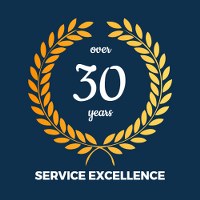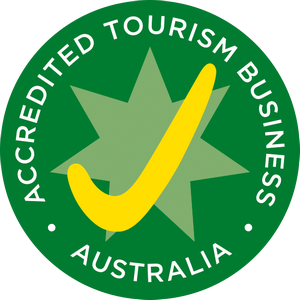 ARRIVAL PROCEDURE
All arriving passengers are to make their way to the Con-X-ion counter prior to collecting their luggage. The departure schedule will be displayed at the counter.
Passengers are required to be at the counter ready to depart 10 minutes prior to departure time.
Passengers are expected to actively look for their driver who will be wearing a blue shirt and red Con-x-ion hat.
If you require assistance, please phone 1300 266 946 or +61 7 5556 9888.
LATE FLIGHTS
Passengers arriving from delayed flights, who missed the last service of the day, are required to make alternative travel arrangements at their own expense. Passengers booked on/who missed the last service hour will be eligible for a refund for the unused service. If your flight has been delayed please contact Con-X-ion immediately on 1300 266 946.

*Please note: Our services are unable to wait for delayed flights or late passengers. Con-X-ion is not responsible for delayed flights.

 
DEPARTING PROCEDURE
Your service should arrive during the 20-minute window outlined on your confirmation. You must be ready and waiting for the entirety of your pick up window.
If you miss your allocated service please make contact with Con-x-ion directly on 1300 266 946 (Australian) or +61 7 5556 9888 (international) ASAP. Ask your hotel/concierge if you require assistance.
Please ensure your mobile is switched on in case we need to contact you.
Passengers that are not found may not be eligible for refund or reimbursement.
Please do not depart in a taxi without making contact with Con-x-ion first.