Unforgettable Water Adventures From Australia's Premier Holiday Destinations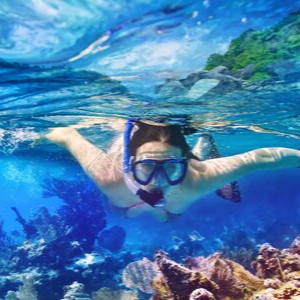 The Gold Coast is one of Australia's royalties when it comes to vacations and holiday escapades. With a piece of the beach, the hinterland, surfing sports, and city life conveniences and attractions, Sea World alone is as equally stunning as the Gold Coast, with its many attractions and outdoor entertainment to offer. A short 20-minute ride will allow you to hop from one great adventure to another from the Gold Coast Airport to Sea World.
Sea World is a marine and mammal park located within the Gold Coast. Its exceptional appeal towards tourists and locals makes it a unique destination that features rides, animal exhibits, and other attractions perfect for families looking for a fun and memorable experience together.
In a nutshell, a day is not enough to get the best of what Gold Coast Airport to Sea World Resort has to offer. You will need at least 3 days to be able to check out the theme parks, head to the beach, dine on the region's best restaurants, and visit the best views available in between. During the holiday season, it can get a bit crowded with plenty other tourists lining up to experience the rides and attractions available in the area. Travelling with kids is a different story. There are plenty of family-friendly destinations that you shouldn't miss while in the region.
Sea World is owned and operated by the Village Roadshow Theme Parks that has headquarters in Gold Coast. This company also manages similar other spectacular resorts such as the Warner Brothers Movie World, Australian Outback Spectacular, and Paradise Country.  This destination also serves as a sanctuary and rehabilitation center for rescued marine life.
You will never run out of fun things to do in Sea World. Shows are also regularly hosted in the theme park. The Sea World Sky Flyer is a must-activity you can experience in the area. Test your fears and enjoy a thrilling ride at the Jet Rescue or take on the Storm Coaster for an exhilarating adventure.
Transfers from Gold Coast Airport to Sea World Resort are short, but as cliche as it sounds, sweet and memorable. Grab your bags, charge your camera, and prepare for a holiday escape from the Gold Coast to Sea World.
Doesn't matter whatever time of the year you'll be visiting, you'll surely not get bored with some of the best things to do and explore next time you visit from Seaworld to Gold Coast Airport (and back) all year round.