Mantra Circle on Cavill
Top-of-the-Line Stay with Posh, Relaxing Private Cinemas
Experience luxury at its finest and be closely located along the beautiful Surfers Paradise Esplanade if you book your stay at the Mantra Circle on Cavill. Situated at the heart of Surfers Paradise, you get access to the best designer boutiques, delicious dining options, cafes, bars, and gourmet delis that will keep you busy throughout the day.
Surfers Paradise's mecca for fun, recreation, and all things awesome is easily accessible during your stay at the Mantra Circle on Cavill. The hotel is not so easily missed with its two towers conquering 69 stories of the skyline. The hotel is also considered as one of the tallest buildings in the whole of Australia. The sky is indeed your limit as you experience staying here.
Beautiful views are definitely guaranteed since you're seated in one of the tallest peaks in Surfers Paradise. The hotel features an indoor and outdoor pool, lagoon-like pool, a lap pool, a gymnasium, and a private theatre perfect for events. Services offered are world-class and the staff are among the friendliest and most accommodating in the area.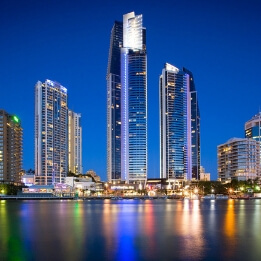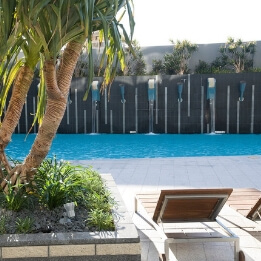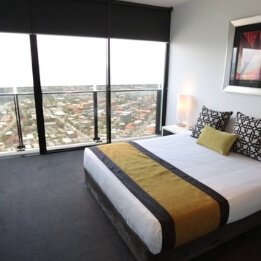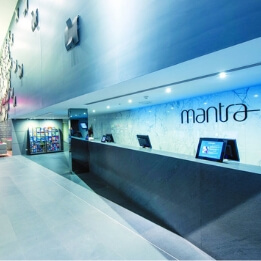 Mantra Circle on Cavill Hotel and Nearby Attractions
Nearby Hotels: 
Mantra on View Hotel, Chevron Renaissance by Holiday Holiday, Vibe Hotel Gold Coast, QT Gold Coast, Hilton Surfers Paradise Residences, Hilton Surfers Paradise, Novotel Surfers Paradise, The Island Gold Coast
Nearby Attractions:
Super Duck Adventure Tours, Strike Bowling Bar, Greyhound Australia, Cavill Avenue Light Rail Station, Jet Boat Extreme, Whales in Paradise, Paradise Shopping Centre, Ripley's Believe It or Not!, Surfers Paradise Beachfront Markets, SkyPoint Observation Deck, Surfers Paradise, Broadbeach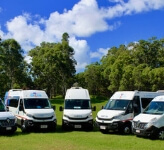 Book Mantra Circle on Cavill Hotel Transfer with Con-X-ion
Con-X-ion provides daily hotel shuttle transfers to/from top accommodations all over Queensland. Book your transfer today so we can get you hassle-free and on time to your destination, every time.
Nearby Locations Shuttle Transfers Pricing
*Note: Prices are subject to change without notice -- be sure to check via our booking form for the latest rates.
Gold Coast Airport - Dom/Int (OOL) > Mantra Circle On Cavill
$22.00
$41.00
Gold Coast Airport - Dom/Int (OOL) > Surfers Paradise Transit Centre
$15.00
$30.00
Gold Coast Airport - Dom/Int (OOL) > Pacific Fair Visitor Lounge
$15.00
$30.00
Gold Coast Airport - Dom/Int (OOL) > Australia Fair
$25.00
$50.00