Mantra on View
Ideal Location Close to the Beach and Entertainment Areas
Surfers Paradise and the beautiful strip of Gold Coast can be enjoyed with a short walk or a bike ride from the Mantra on View. This modern high-rise 4-star hotel is a pride of the Surfers Paradise beach and has been home to travelers from around the globe. With excellent hotel facilities to boast, it is indeed a favourite hotel accommodation in the Gold Coast.
The hotel features business facilities and conference rooms - making it a top choice for those traveling for business. It has a wide variety of hotel rooms and suites that satisfy your critical taste and style. You'll have your own balcony that features the stunning view of the Gold Coast. There is an outdoor swimming pool onsite, a gymnasium, and a children's pool.
Dining options are also exceptional. The in-house NOSH restaurant features a buffet breakfast, fresh fruits and hot meals prepared via an open kitchen. Lunch is a la carte and offers a variety of Asian cuisine you can truly enjoy. You can dig into the restaurant's famous Spicy Korean Pork Belly, Indian curries, Seafood Linguine, Grilled Sirloin Steaks, and Steamed Vegetables.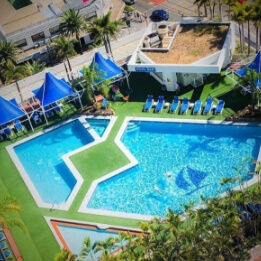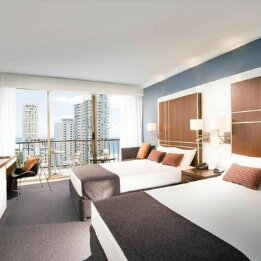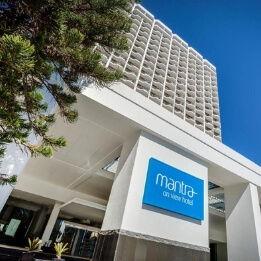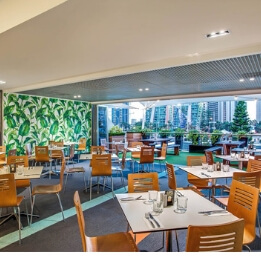 Mantra on View Hotel and Nearby Attractions
Nearby Hotels: 
Chateau Beachside, Mantra Circle on Cavill, Vibe Hotel Gold Coast, Wyndham Surfers Paradise, Q1 Resort and Spa, Mantra Legends Hotel, The Island Gold Coast, Novotel Surfers Paradise, Bunk Surfers Paradise, Peppers Soul, Hilton Surfers Paradise
Nearby Attractions:
Soul Boardwalk, The Wax Museum, Infinity Attraction, Opal Gallery, Waterball Entertainment, Paradise Centre, Ripley's Believe It or Not!, Cavill Avenue Mall, Surfers Paradise Beachfront Markets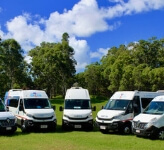 Book Mantra on View Hotel Transfer with Con-X-ion
Con-X-ion provides daily hotel shuttle transfers to/from top accommodations all over Queensland. Book your transfer today so we can get you hassle-free and on time to your destination, every time.
Nearby Locations Shuttle Transfers Pricing
*Note: Prices are subject to change without notice -- be sure to check via our booking form for the latest rates.
Gold Coast Airport - Dom/Int (OOL) > Mantra on View
$22.00
$41.00
Gold Coast Airport - Dom/Int (OOL) > Surfers Paradise Transit Centre
$15.00
$30.00
Gold Coast Airport - Dom/Int (OOL) > Pacific Fair Visitor Lounge
$15.00
$30.00
Gold Coast Airport - Dom/Int (OOL) > Australia Fair
$25.00
$50.00