Brisbane City: Eat, Drink, Be Merry in QLD's Most Charming City
Brisbane is not just one of the fastest growing cities in Australia, it also happens to be the third largest and the most versatile destination for tourist from around the globe. Brisbane City, unlike other major tourist cities in Australia, offers diverse options when it comes to entertainment and fun things to do. Nature activities such as hiking and water activities are plenty. You can catch a wave or two, bask under the sun, or simply enjoy time near the sea. Water sports are also plenty, both hosted in natural and man-made beaches. Nature trips are diverse and there are plenty of fun things to experience indoors.
Top Things To Do and See in Brisbane City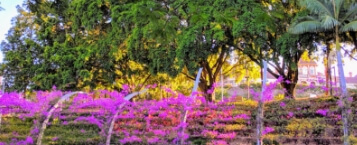 Southbank
Southbank is a good place to start for premier cultural and lifestyle activities. Situated near the Brisbane River, it offers a picturesque escape where you can stroll by the parklands, dine in world-class restaurants, and take pictures of the stunning view of the river.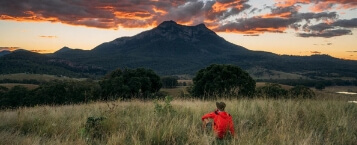 Scenic Rim
Home to a mesmerising natural rainforest, stunning mountain ranges and landforms that were carved through time, the Scenic Rim is a World-Heritage destination you should not miss when visiting Brisbane. It is home to several parks and valleys, and a slice of paradise on Earth.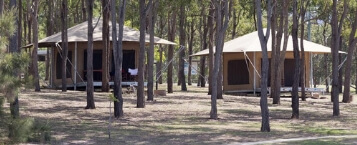 Somerset
An escape from the buzzing life at the CBD is just a few minutes away via Somerset. Frolic and take souvenir pictures of the dazzling Lake Wivenhoe and the Lake Somerset. Watch the birds, do watersports, or simply check out the popular wine trail of the region.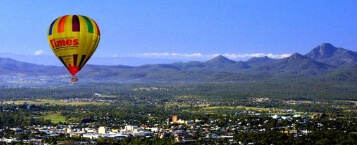 Lockyer Valley
Located at the foot of the famous Great Dividing Range, the Lockyer Valley is your go-to destination where you can relax in open spaces and experience a perfect mix of country and town living. Markets are plenty as well as galleries. Hot Air Balloon rides are also hosted on site.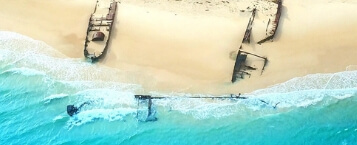 Moreton Island
A short ride from Brisbane Shore will bring you to one of the largest islands in the world - Moreton Island. The crystal clear waters of the lakes, lagoons to discover, and tall sand dunes make your visit a perfect escape to the pristine beaches and mysterious corners of the island.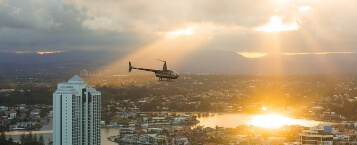 Helicopter Tours
See Brisbane in a different light by braving one or two of the famous helicopter and plane tours in the city. Get up high in the sky and see the amazing views of the main CBD, the nearby beaches, islands, and the mountain ranges Brisbane is popular for.
Eat & Drink

There is so much to discover in Brisbane in terms of dining options. There are plenty of award-winning restaurants in Brisbane City that feature the best cuisine, wines, and entertainment perfect for any type of holiday. Customs House at the Brisbane River is a nice place where you can dine to Brisbane's freshest and seasonal produce. Check in later in one of the rooftop bars in the city such as the Sazerac Bar where sweeping views of the city are featured. The Wet Deck is your go-to place for fair dinkum cheese board and its famous detox pizza.
Stay

Among the favourite Brisbane City accommodation includes the 5-star Brisbane Marriott Hotel, Rydges South Bank Brisbane, and Next Hotel Brisbane. Check out the Treasury Casino and Hotel for even more luxurious stays and gambling. Boutique Hotels are also plenty in the city. You can book at the Limes Hotel for a less crowded experience or enjoy the personal touch of the 3-bedroom Scobie's Boutique Bed & Breakfast at Ascot. Apartments are also plenty near the South Bank where you can enjoy cheaper accommodation alternatives to hotels in Brisbane City.
How to Get Here
Brisbane City is just a short 20-minute away from the Brisbane Airport. You can take a bus, a shuttle, or rent a car from the airport to reach the CBD. Terminal bus transfers are also plenty and free and can take you to your destination in a short 10 minutes. UBER and Taxis are also available but fares may include airport tax and may start anywhere from 30AU$ to 60AU$ for the first 20-25 minutes. It will take you an hour from the premier Gold Coast to Brisbane and an hour and a half from the popular Sunshine Coast to Queensland's capital city.
Getting Around
You can easily navigate yourself, even while alone in Brisbane. There are plenty of destinations that can be reached by foot or a few minutes driving. Public transportation includes trains, buses, and ferries. it would be ideal to purchase a TransLink Go Card to access prepaid rides available in the city. You can pay in case and may cost you anywhere between $2.60-$4.00 a ride. For Go Card users, you can later refund your $10 at the airport when you are finished exploring the city. Brisbane also features a rail network that you can access to check out the Queensland Museum, South Bank and the Fortitude Valley.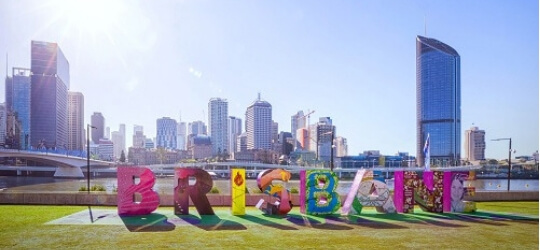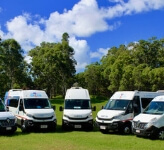 Ready to explore Brisbane City?
Con-X-ion provides daily shuttle transfers to and from Brisbane City. Book your Brisbane City transfer today so we can get you hassle-free and on time to your destination, every time.